This paper describes and discusses public diplomacy from the practitioner's perspective.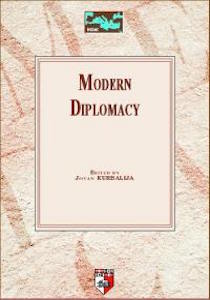 I have been asked to describe and discuss public diplomacy from the practitioner's perspective. Perhaps the invitation resulted in part from the fact that besides being a practitioner of public diplomacy for most of my professional life, I recently worked in a government "reinvention lab" at the U.S. Information Agency in Washington, where the newest ideas in management and communications technology were tested. This experience gives me, I like to think, a view of the future of
public diplomacy
as well as the present. In any case, I will speak from my experience and hope that you will see parallels and applications that might be relevant elsewhere. I would be happy to take questions and debate any of my assertions at the end of the presentation.
What is it?
I'll start with something very bureaucratic to explain what public diplomacy is – USIA's mission statement, which defines public diplomacy as well as anything I've found: To understand, inform, and influence foreign publics in promotion of the national interest and to broaden the dialogue between Americans and U.S. institutions and their counterparts abroad. To accomplish this, we
explain and advocate U.S. policies in terms that are credible and meaningful in foreign cultures;

provide information about the U.S., its people, values, and institutions;

build lasting relationships and mutual understanding through the exchange of people and ideas; and

advise U.S. decision-makers on foreign attitudes and their implications for U.S. policies.
A colleague of mine summarized this mission by calling our activities "retail politics on a global scale." The
people practicing public diplomacy
are the ones disseminating the President's latest speech on foreign policy, explaining its points to a skeptical local newspaper editor, or writing a speech on the same theme, but adapted to local conditions, for the U.S. Ambassador to give. On another day, the public diplomacy practitioner is helping select candidates for the Fulbright academic exchange program and attending a seminar or cultural event that connects the country where he is posted with the United States. In each case, our practitioner is reaching beyond the government elites who decide policy and is interacting with the larger publics in the country where he or she is serving. He is in touch primarily with influential people, journalists, academics, and other leaders in society who help shape public opinion. He knows people from several age groups and across the political spectrum, including among the opposition – even if the opposition is not in the local government's best graces. Public diplomacy, at least as it is construed in the U.S., is NOT the act of winning support at home for government policies. Most U.S. federal agencies and departments conduct public affairs programs that are meant to inform our citizenry about policy changes and the workings of government, but public diplomacy is specifically aimed at the overseas audience, not the one at home. Hence the term "diplomacy."
What's our context?
I'd like to outline the context for practicing public diplomacy today. You will not be surprised that this is essentially the same as the context for practicing "regular" diplomacy, except that with public diplomacy one throws a bit more communications technology into the mix. A number of foresightful people in our foreign affairs community – chiefly Barry Fulton, my recent boss and mentor in the Information Bureau at USIA – have observed that the era of the "wise men" has now ended. Diplomacy is undergoing changes as profound as those that established it as an art and science in the sixteenth century. For a host of reasons including the telecommunications revolution, decision-making about foreign policy (and about many aspects of life) is moving away from the center of government and out into society. Foreign affairs is no longer the preserve of a few elites, but increasingly is shared by regions, states, non-governmental organizations, businesses and other non-state actors. (Who is more influential – Bill Clinton or Bill Gates?) Jessica Matthews of the Council on Foreign Relations warns us of a forthcoming "emotional, cultural, and political earthquake" as a result of these changes. Parallel with the way decision-making is evolving is, of course, the revolution in technology – especially information technology – and the effect of this revolution on the social order. Dr. Fulton has drawn attention to a Canadian scholar, Harold Innis, who observed over fifty years ago that major changes in communications result in social change. He cites how Gutenburg's invention of moveable type ended up challenging the authority of the Church, and he makes the case that each major change since then has had a similarly profound effect. To test this theory, I invite you to consider how progress in information technology affected human and official reactions to war:
The U.S. learned about the events of our Civil War 130 years ago through, among other means, newly invented still photography;

We learned about World War I through documentary film footage;

We learned about World War II through nearly "real-time" radio bulletins;

We learned about the Vietnam War from television;

We learned about the crackdown at Tienanmen Square through the fax; and

We learned about developments in the former Yugoslavia through e-mail.
I would propose that with each advance of technology, more information became available, the interested public became broader and public opinion rallied faster and more powerfully around the world. I would further propose that this sequence expands citizen participation and enlarges democracy and is therefore, on the whole, a desirable development. Finally, for further context, I would like to turn again to Dr. Fulton, who constructed a paradigm last year for considering the world now and into the next century. In my view, this paradigm seems more valid than Samuel Huntington's "Clash of Civilizations" theory, Frances Fukuyama's "End of History" proposition, or any of the others I have heard of. Dr. Fulton asks that we imagine a three-dimensional space defined on one axis by the terms "integration" and "fragmentation." A second dimension would be bounded by the terms "participatory" and "centralized." And the third dimension would have an axis that runs from "resource abundance" to "resource scarcity." With sophisticated analytic tools and discerning judgment, one could place most of the nations within this cube and one also could map groupings of cultures and civilizations. If we repeated this same exercise in ten years and if we constructed our map using data from ten years ago as well, we could demonstrate the dynamism of the world, seeing how the units move in relation to each other. No country or group would stay in the same place or in the same relation to other units. While dynamism characterized mapping processes in the past, change was occurring much, much more slowly than it is today. As the rate of change accelerates, former habits of control and of international relationships need to be re-thought. What this new paradigm suggests is that the geo-political world has become so complex that the notion of national control is obsolete, a useless chimera. Instead, "dynamic stability" is what we should be striving to achieve. This is actually a central thesis of "systems theory," which suggests that stability is strengthened in a rich but loosely connected dynamic system that maintains its integrity through an information flow that is called "feedback." Before I leave theory behind, I ask that when you consider Dr. Fulton's paradigm and how it might apply to your particular country or circumstances, you factor in a few important variables. The first is time, which is implicit in the dynamism in the map. Time's acceleration seems to be a fact of contemporary life, so we'd best not ignore it. The second is image, and how important the effect of images has become on us as our world becomes more visual and less literary. The third variable is trust. When trust in relations and institutions diminishes, the dynamic relation between elements on the map can easily fall into a state of disequilibrium and the stability of the system is put at risk.
Why do we need it?
Now that we've defined public diplomacy and sketched the world in which it we practice it today, the question remains: why do we need it? The first and most important reason from my perspective is that the influence of public opinion on government decision-making is increasing steadily around the world. Publics in democratic countries have learned to wield influence on their governments in ever more effective ways – note the reasons the Vietnam War ended, for a classic example of this phenomenon. Meanwhile more and more countries appear to be in the act of becoming democratic and thus subject to the power of public opinion. There is little rationale for believing that either of these trends will fade away; in fact, it is more likely that they will intensify. Even the few closed societies that remain are finding themselves somewhat more attendant to public opinion than previously. I argue that where the influence of public opinion is growing, there should be a concomitant strengthening of public diplomacy. With the rise of the importance of public opinion, we find decreases in the proportion of government decisions taken behind closed doors, decreases in the proportion of government-to-government dealings that occur outside public view, and decreases in the proportion of government-to-government deals at all, vis-à-vis dealings in which the public is involved. Leaders now often use the media to talk to other leaders and publics – Iran's Khatami, for example, appealed to the U.S. via CNN. Citizens similarly and routinely use public demonstrations, like those that often occur outside embassies, to convey their views, directly or via the media, to foreign governments. Leaders also bypass the closed circuits of traditional diplomacy to talk directly by phone, as Clinton and Blair seem in the habit of doing, often several times a week. What we're seeing is a growing need for collaboration driving an increasing amount of dialogue between governments and publics. Most of this open-circuit communication is made possible by the modern revolution in information technology, and most of this is wonderful. It would be disastrous to conclude, however, that CNN does all of public diplomacy's work. For one thing, the media are not always accurate and not always complete. For another, the media often sensationalize or slant a story in order to attract audiences in what is a fiercely competitive commercial battle for market share. Additionally, the profusion of sources and amounts of information available results in a public overwhelmed and confused by the welter of messages. What is true? What is real? Who has time to figure it out? One significant solution to this nexus of problems is a robust government public diplomacy program that organizes, conveys,
verifies and authenticates information
about its country, so that the interested public, including opinion-leaders, have a reliable source. A major power is going to be the subject of discussion and controversy no matter what it does. It is going to wish to have some direct input into that discussion, and it can do so through public diplomacy. This has not changed with the passing into history of the bipolar world of the Cold War. In fact, the multipolar world, rife with
less predictable threats
– terrorism, ethnic rivalries, contentious trade disputes among allies and adversaries alike, catastrophic environmental degradation and so on – forces the major powers into simultaneous efforts to win public support for a variety of their positions. This isn't easy and we don't always succeed. I believe we could have had more productive global debate and a better outcome on global warming prior to the Kyoto conference, for example, if we had mounted a concerted public diplomacy campaign explaining the U.S. position. Generally, the smaller powers do not enter the global public discussion unless a crisis or scandal envelops them. It is unfortunate, but these seem to be the events that attract the global media and interest the mass audiences to which they cater. Perhaps it is for this very reason that smaller powers need public diplomacy programs, just as major powers do. The task for the smaller powers is to be heard on the stories that matter to them, to explain their positions and aspirations during the non-crisis moments, and to do so in a way that captures attention. The demise of the bipolar world and the rise of the new paradigm appear to mean that major and smaller powers both find themselves in new relationships and collaborations with other nations. Power and prosperity don't mainly depend any more on who has the most missiles, the most land or the largest population. Power and prosperity depend, instead, at least as much and maybe more, on a healthy economy, access to markets, and leadership in the creation of marketable services and products. As a result, diplomacy is no longer about gaining surreptitious advantage over one's enemies or negotiating treaties closeted in some Foreign Ministry conference room. Diplomacy has become the art of achieving agreements among entities whose mutual advantage is served by collaborative effort. Public support is essential.
How to do it?
I hope by now I may have persuaded you that public diplomacy has an important place in foreign affairs in today's world. Now I intend to describe how public diplomacy programs are conducted, drawing on my own experience as an American practitioner. Other countries with energetic public diplomacy programs, which most of the major powers have, would offer interesting variations, and I certainly invite you to examine them. I will start with information programs and proceed to cultural and educational activities. Information programs concentrate on the fast-moving actions and decisions of government and aim dissemination of materials to international journalists, government officials, and those academics and other opinion-shapers who follow the daily agenda of world affairs. For the U.S. this includes the following efforts:
In Washington at our headquarters we gather all the speeches, public position papers, transcripts of press conferences or other public pronouncements of the U.S. government that could possibly be of interest to audiences anywhere in the world.

Within hours of these materials becoming available, we compile them and send them electronically to each U.S. embassy. We also mount them on our Website so that the overseas public has direct and immediate access to them. Additionally, we translate many of these materials into world languages – French, Spanish, Russian, Arabic, with recent additions of Chinese and Portuguese. We do all this centrally because it saves time.

Also centrally, we develop strategies on how best to convey U.S. positions on issues of global concern. The U.S. position on NATO expansion, for example, was explained and clarified in a number of countries simultaneously, thanks to materials formulated in Washington.

At our embassies overseas, we have people like me in London or, here in Malta, like Keith Peterson, who manage the dissemination locally of all this material coming from Washington. We also absorb it so that we can explain it in person, ideally with sensitivity to local issues and concerns and by means of using the local language with some fluency. In large media centers like London, we have a larger staff, of course, with several American officers each specializing in, say, broadcast or print media, and with locally hired experts to assist them.

Our embassy operations in large media centers also become adept at handling the press-related requirements of VIP visits. In London, where the number of visiting U.S. officials is overwhelming, we can and do very frequently put on press conferences and set up facilities for the traveling White House or State Department press. In the last couple of months, Secretary of State Madeleine Albright met frequently in London with Cook, Netanyahu and Arafat, and each time she held a press conference afterward, thus confirming the observation that the public side of diplomacy is at least as important as the private side. Actually, in Malta I should not neglect the fact that high-visibility events come to small countries, too: remember that it was off Malta that Bush and Gorbachev held an important meeting one stormy December. The press arrangements were just as crucial and considerably more challenging than if they had met in London.

The information side of public diplomacy also includes the writing of speeches, either for senior officers of the embassy or oneself. Our Ambassador in London, for example, is asked to give far more public statements than any one person could generate alone, if he intended also to keep time aside for such other tasks as running the embassy, acting as liaison between the two governments or staying abreast of policy developments. So my office provides him with background information, research and other materials on which to draw.

Finally, but by no means least, a government information program also must respond in some fashion to public inquiries about one's country. In a large embassy, this means acting as the information front-end of the U.S. government by responding to hundreds of phone calls, letters and research inquiries each week. The questions run the gamut from a British tourist asking "What's the temperature in Florida when I'm going on vacation?" to a Member of Parliament requesting detailed information about Wisconsin's welfare reforms, which will be useful input to the debate on welfare reform in the U.K. Our offerings must run this same gamut: from a London-based Website that has answers to frequently asked questions, to a sophisticated electronic retrieval system that accesses legislative databases in the U.S.
It might be useful to illustrate how information programs can work in an environment other than London, and I'm going to choose examples from my previous posts that intentionally convey a very key point: public diplomacy must be based on honesty, openness and trust in order to be successful. I gave a talk once at the diplomatic training school of a country in which I was serving, and my subject was "How to be a Press Attaché." I had a long recitation of "do's" and "don'ts" that was heavy on recommendations about never lying, always returning reporters' phone calls, and telling as much as you could. At the end of what I thought was a very persuasive presentation, one of the junior diplomats in the audience said, "Yes, but what we really want to know is how to control the press." Well, my view is that you can't and you shouldn't try. No amount of "spinning" is going to change the facts. What you can do, though, is present and explain the facts accurately, persuasively and fast. When I was in Indonesia, we had a very contentious trade dispute that involved obscure U.S. regulations governing how much market share certain imports into the U.S. could acquire and how U.S. customs taxes could be reduced for certain developing countries under certain circumstances. The Indonesian press and public initially were outraged at what they assumed was an action on the part of the U.S. that unfairly targeted their country and protected U.S. domestic industries. Fortunately for both countries, this initial assumption was faulty. By first grasping and then explaining the facts of the U.S. law, we were able to show that the same regulations applied to all countries, that the U.S. tariffs for imports were already among the lowest in the world even before any preferential reductions, and that the planned action wouldn't hurt anyone very much anyway. Thus a fast, fact-driven campaign was able to prevent a nasty dispute and preserve what were quite harmonious overall relations. At another time I lived through what is probably a Press Attaché's worst nightmare: something incontrovertibly bad happened and there was no explaining it away with the truth. An American employee of the Embassy was caught red-handed selling drugs in "commercial quantities." There was an immediate firestorm of protest that only escalated when he was removed from the country for trial in the U.S. Denying that this happened or trying to minimize its negative character were not options. We gave out as much information as the law allowed, we expressed our heartfelt regret, and we were especially careful to explain that the military court martial the man faced in the U.S. would leave no room for escape from justice by the guilty. Fortunately for public perceptions – and justice – the suspect was found guilty and incarcerated. U.S. law officials also cooperated with local police to move related aspects of the case into local courts. The outcome in the public view ended up being neutral for the U.S., which was a distinct gain over the disaster it would have been for us had we not released any information. My last example in support of the open approach derives from Indonesia in the fall of 1994, when Jakarta hosted the APEC summit and eighteen heads of state, including our President and most of his senior staff. It was, needless to say, a busy time for press relations, as nearly 4,000 journalists were in town, most notably for us the celebrities of the White House press corps. A few hours before the arrival of the President, twenty-some East Timorese protesters vaulted the walls of the U.S. Embassy, determined to stage a sit-in that would, they hoped, involve the U.S. in supporting their position regarding the future of Indonesia's troubled province of East Timor. They achieved one objective, which was to draw global media attention to their cause. What sort of public diplomacy should be attempted under these circumstances? We opted for openness. We answered every one of thousands of press inquiries, we gave live radio interviews from the embassy, we told callers what we were feeding the demonstrators, how we were handling one who needed medical attention, what our position was and why, and we did nothing to stop journalists from interviewing the protesters through the embassy fence. At the same time, negotiations were being conducted privately on what happened to the protesters, which succeeded in the Red Cross helping them depart for a third country. The U.S. came in for no serious criticism from the press or the local government and indeed earned some praise for its handling of this potentially explosive incident; I am convinced that our openness to the press was a very large contributing factor. Now I will move to a description of cultural and educational programs, which are a significant and often underappreciated component of a successful public diplomacy program. These longer-term programs provide the context and deeper understanding of a country's society, values, institutions and motives for forming the positions it takes. You could think, perhaps, of information programs as being the newspapers of a country's foreign affairs, and cultural and educational programs as being its literature. You can make do with the newspapers alone, but they will mean far more if you have read the literature. For the U.S., cultural and educational programs start with the renowned Fulbright academic exchange program, which enables graduate students, researchers and professors to travel on programs of several months or more between the U.S. and most countries in the world. The aim is to increase mutual understanding and prevent the kinds of misunderstandings that lead to war. After Senator Fulbright founded this program immediately after World War II, a number of other countries and private institutions established similar programs, so that now we have a fairly thick and, I believe, very helpful web of scholars with international experience. The U.S. also has several programs that bring professionals in various fields related to public policy to the U.S. for meetings with their counterparts. These programs also strengthen bonds of understanding by providing firsthand experience of the U.S. We find that many people form very definite opinions about the U.S. that they base not on personal experience but just on our movies, popular music, TV programs, or other forms of popular culture. These opinions are quite often pretty negative, or at best inaccurate and incomplete. We find that people who go to the U.S. and form opinions as a result of actual experience and observation usually come away with a much more realistic basis for whatever views they may hold or actions they may take. When they go on a U.S. government-sponsored program, we make no attempt to show them only the good sides of the American coin. If they want to see slums, we make sure they can see slums, but we show them what some communities are doing about slums, too. I know a number of other countries have similar programs. Few, perhaps, are battling as much popular-culture-induced myth as we are, however. I will add that public diplomacy used to mean additionally the organizing and financing of performing and visual arts programs, particularly in societies where American culture was underrepresented or unappreciated. We spent quite a lot of money sending wonderful arts programs to the Soviet Union, for example, and we are told that these programs kept alive for many Russians a positive impression of the West despite a great deal of negative propaganda to the contrary. Now, however, that we are not engaged in the superpower struggle, our funding has been cut and we have eliminated most cultural programming. We do assist American arts events that are financed privately, however, and in a place like London where there is a wealth of American talent on display, we provide an official presence and facilitative assistance to major events. We also are able to undertake the supervision of programs that help build democratic institutions in areas where such efforts need sustenance. I know the European Union is active in this work as well, and some other countries are too. In the new countries of the NIS, for example, we have helped the organs of the free press get started through the provision of equipment and expert advice. In Northern Ireland, programs run from my London office support conflict resolution workshops and foster the formation of small businesses in an attempt to mitigate the poverty that is one of the roots of the troubles. Other tools of public diplomacy I will mention in passing, as they may not be applicable to all national efforts. We and several other major powers support international radio broadcasting, beaming news and other programs overseas in dozens of languages. We also run a parallel television service, which provides ready-to-use public affairs programming to overseas stations that wish it. We additionally conduct public opinion polling overseas for the U.S. government and we compile and analyze what the foreign press is saying about the main themes of U.S. policy. This information is useful for policy-makers in Washington, who need to be aware of reactions and perceptions of foreign publics as they craft U.S. policy. Before I leave the "how to do it" section of this talk, I want to touch on audiences and technology. A public diplomacy practitioner has to choose his audiences carefully, unless unlimited financial resources are at his disposal. They never are, so we leave appeals to mass audiences basically to our radio, television and now Website programming, and we concentrate everything else on the people who shape opinions. I have defined these before as journalists, government officials, academics, and I will add think-tank and non-governmental organization workers and leaders of business, the arts and society. We also have to assign resources of funding and personnel according to an analysis of which countries matter the most to us and in which countries can we make an important difference that serves our national interest. Every nation's Foreign Ministry will have to make such an analysis, and for each it will, of course, be different. Given the paradigm I mentioned earlier, we examine and adjust resource allocations each year, because each year our relations shift somewhat. Finally, I suggest that the application of modern communications technology to public diplomacy is absolutely essential, and I suggest that this means its design should not be left to the systems managers. Public diplomacy practitioners need to educate themselves in the techniques of communication in today's world and learn to deploy them. Most government organizations, I have noticed, in the U.S. and everywhere, lag behind business in the application of technology. I recommend, therefore, that international business rather than government bureaucracies provide the models for effective public diplomacy technology platforms. I would also recommend rejecting an incremental approach. Some of the most startling and effective uses of cutting-edge information technology are occurring, I understand, in the countries of the former Soviet Union, because these countries have leap-frogged generations of now-obsolete technology. They got, for example, from snail mail to email without the intervening inconveniences of commercial express mail or faxes.
What's next?
Now it's time to look into the future a bit, to see what trends public diplomacy may face in the coming decades, and then I will stop and take questions. My belief, given the geopolitical trends already underway, is that we will be seeing governments engaging in more public diplomacy, not less. Furthermore, I believe that openness, or transparency as it's fashionably called, will become a more common attribute of governments, businesses and international organizations. Along with transparency will blossom collaboration and less hierarchical processes of governing, less top-down decision-making and more bottom-up and collaborative policy-making. Public opinion will demand it. I heard recently of an example of how this might look: a White House advisor recently was tasked with developing guidelines for
regulating a certain kind of international commerce
. Rather than drafting what he and his experts thought best and then sending it up the chain of command, he first posted it on the White House Website for comment and input from whomever was interested. The result was a set of guidelines far better than any closed-circuit team could have devised, plus he had buy-in thanks to the collaborative approach. Even better, enough people and governments had seen the guidelines that they started developing compatible regulations themselves. The next prediction is that successful leaders in international endeavors will themselves become more adept at using the tools of pubic diplomacy to gain support for their positions. Public diplomacy will no longer be a job just for certain specialists, like press attaches and cultural attaches. Nearly everybody in an embassy will be engaged in public diplomacy, especially the Ambassador and other senior officers. There will, however, still be public diplomacy specialists, and they will be people who combine the skills of systems managers, modern librarians, publishers, database experts, marketers and cultural interpreters. They will advise the whole embassy team about how to target, distribute, differentiate and authenticate information so it is as useful as possible. In parallel to this trend, I expect that there will be a decreasing need to classify and restrict information. The dynamic of everything about transparency in government and the culture of the information revolution argues for openness. The future will assuredly bring us further advances in the amount of information available and reductions in its cost. Andrew Grove, the brilliant head of Intel Corporation, has said about technology, "What can be done will be done." Technology will become so simple and universal that it will "disappear," much as books and telephones do for most of us now. The vehicle is simply not threatening or even important. These developments will result in the death of distance as an important factor in modern communications. The world will sort itself out into three major time and work zones, the Americas, Europe/Africa, and Asia. Already, software companies are employing workers in these three zones to keep projects going around the clock. In this fast-moving environment, the people who know how to choose, sort, edit, and authenticate information will become extremely valuable. I don't mean only in diplomatic services, of course, but throughout the workforce. The sought-after experts will be what we now are beginning to call "knowledge workers." And the institutions and nations that lead or play an influential role in the information revolution will have the advantage, the power, and the rewards. In the information-rich world evolving before us, does the "virtual embassy" have a role? Can we depend on digital video conferences, Websites and real-audio news feeds to carry the public diplomacy of the future? Probably not. This same dismal outcome was predicted when the telegraph was invented and it did not happen. Human beings seem to need live representatives in order for important business to be conducted, especially when cultural differences are involved. Trust and mutual respect seem best to be obtained by people on the ground. I doubt that will change. We will probably see virtual teams of experts assembled by our foreign ministries, tasking people who possess particular expertise wherever they are stationed around the world to team up with headquarters colleagues to discuss problems electronically and formulate solutions. Canada is already a leader in doing this, I understand, having discovered that a wide-bandwidth platform between its headquarters and embassies produces efficiencies and savings that more than justify the initial cost outlay. In any case, virtual foreign policy and public diplomacy teams should work well, as in-house trust will already have been established. Such teams could be expanded to include NGOs or other entities. But I expect to see real embassies and real diplomats – and public diplomacy practitioners – well into the future.
Conclusion
I will return, in conclusion, to Dr. Fulton, for three summarizing recommendations on what we all need to mount the effective public diplomacy campaigns and programs of the future:
Bandwidth
. We must persuade our foreign ministries to find and acquire sufficient bandwidth to exchange information of all kinds between embassies and headquarters and between embassies and the publics whom we are addressing in foreign countries.
Networking
. We must establish complex networks of communication between publics and officials at home and abroad, and the complexity of these networks must mirror the complexity of the world in which we operate. There is such a thing as "Ashby's Law of Requisite Variety," which asserts – correctly I think – that no institution can survive in an environment whose complexity exceeds its ability to communicate.
Intellectual capital
. We must obtain the growth, training and expansion of knowledge that diplomacy will need to be effective in an increasingly knowledge-based world. For this point, I guess I will face no argument, because everyone at this seminar is doing exactly what I recommend: seeking to expand the barriers of their thinking by bringing different points of view and sources of information together.