GIP Digital Watch observatory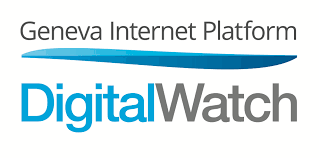 The Geneva Internet Platform Digital Watch observatory is a comprehensive Internet governance and digital policy observatory.
The platform provides the latest updates, developments, overviews, events, resources, and actors on 40+ Internet governance and digital policy issues and processes, including:
a comprehensive summary of the latest developments in digital policy
overviews of issues and actors
a live calendar of upcoming and past events and public consultations
just-in-time reporting from digital policy events
access to the latest research and data on Internet policy
quantitative research such as data mining of open data and topic profiling
The GIP's team includes 50+ digital policy experts from around the world which prepares monthly online Briefings on Internet Governance and Digital Policy, offering a round-up of both global and regional updates. The Digital Watch platform presents a monthly IG Barometer of Trends which tracks specific issues in the public policy debate, and reveals focal trends by comparing the issues every month.
Digital Watch prepares the Geneva Digital Watch monthly newsletter, as well as the Digital Watch Weekly digest, which provide a summary of the main policy trends, a round-up of developments per thematic area, analysis of topical issues, summaries of the main discussions in Geneva, and upcoming events.
In addition, the GIP provides just-in-time conference reporting from major events such as the Internet Governance Forum (IGF), the European Dialogue on Internet Governance (EuroDIG), the World Summit on the Information Society (WSIS), and many more. You can read past and future reports via our mobile app 'DW Just-in-Time Reporting' which you can download on the App Store or Google Play.