[Webinar] Effective online learning: Opportunities, limits, and lessons-learned
Published on 27 April 2020
Updated on 07 August 2022
It goes without saying that developing a course for online learning and training is different from preparing face-to-face learning and training. Some aspects translate well from offline to online, while other aspects require changes in approach and a dedicated methodology. With this webinar, we will:
contribute to and furthering the discussion
share lessons-learned
help individuals and organisations to make the most of online learning and training 
We will explore the following topics in break-out sessions, which will allow for in-depth discussion with our experts:
Is online learning more effective than traditional learning? ( with Amb. Kishan Rana)
Why is e-learning useful in the UN system? (with Amb. Petru Dumitriu)
What are some of the new approaches in personalised corporate learning? (with Ms Bodil Neuenschwander)
The webinar is organised as part of the Conference Tech Lab's series of live discussions. Join us on Thursday, 23rd April at 12:00 UTC (14:00 CEST) to push the conversation forward.
Our speakers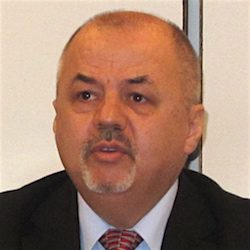 Amb. Petru Dumitriu is a Romanian diplomat who joined the Joint Inspection Unit (JIU) of the UN system in 2016 as inspector, elected by the General Assembly. During his diplomatic career, he served as representative of his country in various governing bodies of UN organisations (e.g. UNICEF, UNESCO) and in the bureaus of several General Assembly subsidiary bodies. Read more about him.

Ms Bodil Neuenschwander is a business developer at Coorpacademy. The company combines the latest innovations in instructional design, including gamification, microlearning, and adaptive and social learning, fully adapted to learners' needs.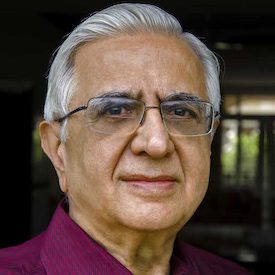 Amb. Kishan Rana (Professor Emeritus, Senior Fellow at DiploFoundation) was in the Indian foreign service (1960-95) among other postings he was ambassador and high commissioner for Algeria, Czechoslovakia, Kenya, Mauritius, and Germany; and consul general in San Francisco. He served on the staff of the PM Indira Gandhi (1981-82). Read more about him.
Subscribe to Diplo's Blog