Event description
Responses to the current COVID-19 crisis illustrate both the importance of taking gender into account and the persisting shortcomings in doing so. The COVID-19 crisis impacts women and girls disproportionately, and diplomatic responses to the crisis need to take this into account. More broadly, gender equality is undeniably important in diplomacy. The need for women's political participation has been repeatedly emphasised, yet, despite all efforts and commitments, gender equality and gender equity remain issues of concern.
Registrations for this event are now closed. You can follow the event live on YouTube:
and Facebook.
In our June WebDebate we explore the importance of a gender perspective in diplomacy in general, and in our diplomatic responses to the global health crisis in particular.
Together with our speakers and the audience, we address the following topics:
Unpacking gender in diplomatic practice 
Highlighting the gendered impact of the COVID-19 global health crisis
Providing reflections from the work of UN entities such as UN Women and the UN Population Fund in responding to the global health crisis
Exploring opportunities to 'build back better' from the crisis, and re-energise progress towards Sustainable Development Goal 5 and gender equality
Join us on Tuesday, 2nd June at 12:00 UTC (08:00 EDT | 14:00 CEST | 20:00 CST)
Participants: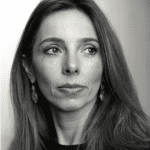 Monica Ferro is the director of the UN Population Fund (UNFPA) in Geneva. Prior to joining UNFPA, she was a university professor and researcher for more than 20 years. She also served as a parliamentarian and president of the Portuguese All Party Group on Population and Development, and as vice president of the European Parliamentarian Forum. Previously she held the position of state secretary for defense, and she is a founding member of the Portuguese UN association, the Population and Development Factor. She has published extensively on state building, security sector reform, the UN and development cooperation.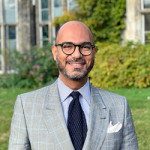 Mohammad Naciri is the current regional director of UN Women for Asia and the Pacific, and is based in Thailand. From 2015 to 2018, he was the regional director of UN Women in the Arab States, and from 2012 to 2015, their deputy regional director. He has extensive experience in the region and in gender and development issues. Prior to joining UN Women, Naciri was the deputy country director of UNDP in Yemen, where he supported the country in the formulation of its Gender Strategy and the Gender Responsive Budgeting process. He has worked in Kuwait, Iraq, Syria, Lebanon, and Cambodia, and dealt with a vareity of issues, from human trafficking to ethnic cleansing.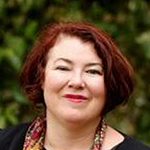 Susan Harris Rimmer is an associate professor and deputy head of school (research) at Griffith Law University (Queensland, Australia), as well as deputy director of the Law Futures Centre. She is co-convenor of the Griffith Gender Equality Research Network and a research associate at the Development Policy Centre at the Crawford School at the Australian National University. Rimmer is a non-resident research associate at Chatham House in the UK. Her Australian Research Council Future Fellow project (2015-2020) is called Trading Women's Rights in Transitions: Designing Diplomatic Interventions in Afghanistan and Myanmar. She is also the author of the Research Handbook for Feminist Engagement with International Law (Edward Elgar 2019, with Kate Ogg); Gender and Transitional Justice: The Women of Timor Leste (Routledge, 2010) and over 40 refereed academic works.
Moderator
Dr Katharina Höne is a senior researcher and lecturer at DiploFoundation
About our WebDebates
The WebDebates on the future of diplomacy are live streamed on the first Tuesday of every month. They are organised by Diplo within the framework of the International Forum on Diplomatic Training (IFDT). Learn more about our series of WebDebates.
If you form part of a dynamic circle of practitioners in your community, we encourage you to establish a diplomatic hub to follow the WebDebates and to facilitate discussions.
For more information, contact Diplo's Ms Mina Mudric.