Event description
[WebDebate #44] Diplomacy in times of COVID-19: The experience of developing countries
[Update] The summary and recording of WebDebate #44 are available here.
While the COVID-19 pandemic demanded adaptation across the diplomatic profession, small and developing countries faced an additional set of obstacles. Demands on already over-stretched diplomats based at multilateral hubs increased in many cases. Internet connectivity and lack of in-house cybersecurity expertise remain challenges. 
Looking ahead, diplomats of small and developing countries, especially those posted at multilateral hubs, are likely to face an additional crisis in 2021 as increasing budget constraints and delays in replacing key personnel will create additional challenges. At the same time, some issues on the multilateral agenda have been postponed to 2021, thus leading to a backlog of agenda items and meetings. 
Dedicated efforts are needed in order to avoid an increasingly uneven diplomatic playing field. This begins by closely listening to the experiences of practitioners.
In preparation of this event and for further details, please feel free to consult our new report The future of (multilateral) diplomacy? Changes in response to COVID-19 and beyond. The report and this event are supported by the Finnish Ministry for Foreign Affairs. 
Join us on Tuesday, 1st December, at 13:00 UTC (08:00 EST | 14:00 CET | 21:00 CST). 
The COVID-19 pandemic demanded adaptations across the diplomatic profession. Most importantly, the need for social distancing has led to changes in how diplomacy is practised: meetings were cancelled, postponed, or moved online. 
Speakers
Dr Stephanie Borg Psaila is the Director for Digital Policy at DiploFoundation, and the Editor of the GIP Digital Watch observatory. In 2018-2019, she served as Diplo's Interim Director and Head of Geneva Internet Platform, replacing Founding Director Dr Jovan Kurbalija during his one-year position as co-Executive Director of the Secretariat of the United Nations High-level Panel on Digital Cooperation. She holds a Doctorate in Law (LL.D.), a Master's in Contemporary Diplomacy, and two law-related diplomas from the University of Malta, and her special areas of interest include legal issues in digital policy, human rights, and e-diplomacy. She holds a warrant to practice as a Notary Public in Malta, and is a former journalist with The Sunday Times of Malta.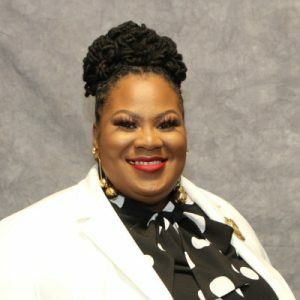 Ms Asha DeSuza is Second Secretary at the Permanent Mission of St Kitts and Nevis to the United Nations in New York. She is responsible for social, humanitarian, cultural, and other issues covered by the Third Committee of the UN General Assembly. As a legal adviser, she additionally covers issues from the Sixth Committee (Legal), the Oceans and Law of the Sea, as well as health and migration, also under the remit of the General Assembly. Since her appointment in 2017, she has led several regional coordination efforts, and served as the Caribbean Community (CARICOM) negotiator for the Political Declaration on Non-Communicable Diseases, as well as the CARICOM coordinator during the 63rd Session of the Commission on the Status of Women. Having completed five DiploFoundation courses, including Capacity Development in Multilateral Diplomacy for the Caribbean, she considers herself part of the Diplo family.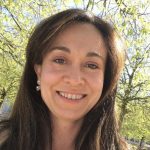 Ms Maricela Muñoz is Minister Counsellor at the Permanent Mission of Costa Rica to the United Nations in Geneva. She has more than 20 years of experience in multilateral diplomacy, working with governments, international organisations, the private sector, and civil society organisations, particularly in the areas of climate change, disarmament and non-proliferation, and the advancement of more peaceful and inclusive societies for sustainable development. She is particularly interested in areas such as digital diplomacy, information and communications technologies (ICTs), frontier technologies, including the Internet of things (IoT) and artificial intelligence (AI), nature-based solutions, and blended finance for regenerative development, among others.
Mr Moctar Yedaly is in charge of the Information Society Division within the department of Infrastructure and Energy of the African Union Commission. He is a telecom, satellite, and computer engineer with an MBA in International Business. He graduated from George Washington University, Amity University, and the Institute of Informatics. He has more than 20 years of international experience in the field communication and networks management, resources evaluation, and policy preparation. He is a former staff member of Intelsat in the USA and RASCOM in the Ivory Coast.
Moderator: Dr Katharina Höne, Director of Research, DiploFoundation
About our WebDebates
Our WebDebates on the future of diplomacy are live-streamed on the first Tuesday of every month. They are organised by DiploFoundation within the framework of the International Forum on Diplomatic Training (IFDT). Learn more about our series of WebDebates.
If you belong to a dynamic circle of practitioners in your community, we encourage you to establish a diplomatic hub to follow the WebDebates and to facilitate discussions. For more information and assistance, please contact Diplo's Ms Mina Mudric.
Registrations are now closed. You can follow the event on YouTube live stream: