People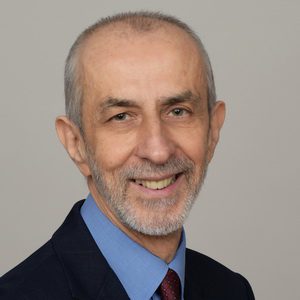 Milan Jazbec
Ambassador, Ministry of Foreign Affairs of Slovenia, and professor of diplomacy
Prof. Dr Milan Jazbec is an ambassador in the Ministry of Foreign Affairs of Slovenia, and a professor of diplomacy at the University of Ljubljana and the New University in Kranj in Slovenia. He was the Slovene ambassador to North Macedonia, as well as a visiting professor at the South East European University and at the International Balkan University in North Macedonia.
Jazbec is a poet and a writer, and has published 60 books and over 130 articles in 14 languages. He has a long and distinguished career covering diplomacy, business, journalism, and politics.
He obtained a PhD in the sociology of diplomacy from the University of Klagenfurt (Austria) and has lectured at various universities, including Columbia (New York) and the Diplomatic Academy of Vienna (Austria). He was also a visiting professor at the Bilkent University, the Middle East Technical University, and the University of Ankara in Turkey.
Jazbec was ambassador of Slovenia to Turkey, and an accredited non-residential ambassador to Azerbaijan, Iran, Iraq, Lebanon, and Syria. He served as minister plenipotentiary at the Embassy of Slovenia in Stockholm (Sweden), covering five Nordic and three Baltic states. He was the last Yugoslav consul in Klagenfurt, and the first ever Slovenian consul. Jazbec was state secretary at the Ministry of Defence of Slovenia, and the director of Policy Planning and Research at the Foreign Ministry of Slovenia.
He is a member of the Slovenian Association of International Relations, the Slovenian Association of Political Sciences, the Slovenian PEN Centre, as well as the editor of the international journal European Perspectives. He holds the distinguished Grand Golden Decoration of Honour with Star for Merit of the Republic of Austria.