People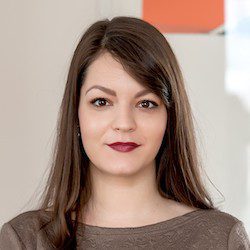 Andrijana Gavrilović
Editor - Digital Watch; Head of Diplomatic & Policy Reporting, Diplo
Ms Andrijana Gavrilović is Head of Diplomatic and Policy Reporting at DiploFoundation and a member of the Editorial team of the GIP Digital Watch. Andrijana has been coordinating diplomatic and policy reporting at Diplo since 2019. She has been coordinating the overall work of the GIP Digital Watch team of experts since 2020. She also serves as an expert with the Geneva Internet Platform, following cybersecurity topics, including cybercrime, critical infrastructure, violent extremism online, US-Russian cyber detente, and the cybersecurity negotiations processes at the UN, namely the UN Open-Ended Working Group (OEWG). Andrijana joined Diplo in 2017.
She obtained a BA in International Relations and an MA in International Security from the Faculty of Political Sciences, University of Belgrade.
Related events
A regional Ministerial Conference on High-Tech Crime and Information Security under the slogan 'Connect Securely!', organised by the Serbian Ministry of Interior, implemented by the Geneva Centre for the Democrati...
An X-ray of the 2020 UN General Assembly debates Thursday, 8 October 2020, 13:00–14:00 UTC  (15:00–16:00 CEST) Join Diplo's researchers on their deep dive into policy priorities, discussion framing, and the ...
Diplo: Effective and inclusive diplomacy
Diplo is a non-profit foundation established by the governments of Malta and Switzerland. Diplo works to increase the role of small and developing states, and to improve global governance and international policy development.
Want to stay up to date?
Subscribe to more Diplo and Geneva Internet Platform newsletters!