People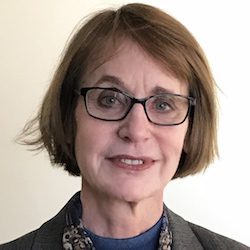 Virginia (Ginger) Paque
Internet Governance & E-diplomacy Coordinator, Diplo
Born (and currently residing) in the United States, Ms Virginia (Ginger) Paque lived in Venezuela for more than 35 years. An educator and administrator by profession, she has 25 years' experience in business and manufacturing systems consulting. As a board member of the United Nations Association of Venezuela, her work as the Venezuelan member of the World Federation of United Nations Associations Task Force on WSIS marked her entry to the world of Internet governance (IG) during the Geneva PrepComs. Active in Civil Society discussions on IG, Ginger served as IG Caucus co-coordinator for two years. She was a member of the UN Internet Governance Forum (IGF) Multistakeholder Advisory Group (MAG) from 2015 to 2017, with a specific focus on moving online 'observation' to online 'participation' for greater inclusion. Having completed a Master in Contemporary Diplomacy with a thesis focusing on the importance of IG as a new diplomatic priority, Ginger currently lectures on IG for Diplo and curates human rights topics for the GIP Digital Watch observatory. Accessibility to support inclusion is a high priority, particularly through support for persons with disabilities and multilingual approaches.
Related resources
This dissertation demonstrates that IG is a significant, emerging diplomatic process that should be studied and addressed seriously by diplomats to prepare them to manage the implications it has for future impact on g...
02 Aug, 2013
This study focuses ont he Net Neutrality controversy. It aims to answer a number of questions including - If Net Neutrality deserves protection, the question is how? Should a political or legal solution be enacted at ...
10 Aug, 2007
'This is not an outside imposition of technology, but an enthusiastic acceptance of support... the ideal situation, where just a push, just a bit of help, can enable the local population to maximise use of resources u...
10 Aug, 2007
Diplo: Effective and inclusive diplomacy
Diplo is a non-profit foundation established by the governments of Malta and Switzerland. Diplo works to increase the role of small and developing states, and to improve global governance and international policy development.
Want to stay up to date?
Subscribe to more Diplo and Geneva Internet Platform newsletters!