Event description
Our monthly WebDebates focus on so-called 'new diplomacies'. We explore the emergence of new actors, new tools, and new processes in international relations. As these new diplomacies gain traction, it is important to engage with practitioners and scholars to get a better sense of who is involved and what's at stake. Discussions distill key lessons and define important skills for the next generation of diplomats.
This month's debate focuses on digital diplomacy. We will explore and question the term and its uses, highlight the benefits and limitations of social media for diplomacy, and look at the extent to which social media has empowered new actors in diplomacy.
Join us on Tuesday, 3 October, at 11:00 UTC (13:00 CEST).
Watch the recording:
and read the summary of the October WebDebate.
Our speakers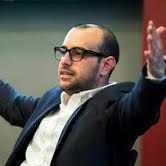 Ilan Manor is a PhD candidate at the University of Oxford researching the use of digital diplomacy in times of crisis. His recent monograph on the digital diplomacy models of European foreign ministries was published as part of Brill's Research Perspectives in Diplomacy and Foreign Policy. His analysis of America's Selfie Diplomacy was published in Digital Diplomacy Theory and Practice as well Place Branding and Public Diplomacy. He has also contributed to Global Affairs, the Hague Journal of Diplomacy and Global Policy.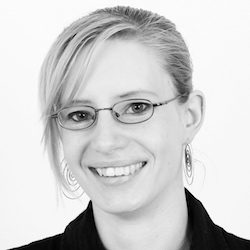 Katharina E Höne is Research Associate in Diplomacy and Global Governance with DiploFoundation. She works on the interplay between technology and diplomacy, focusing on science diplomacy and the emerging field of data diplomacy. She lectures on a variety of topics in diplomatic studies with DiploFoundation and works on Diplo's capacity building projects. In 2014, she completed her doctorate at the Department of International Politics, Aberystwyth University, Wales.

Virginia (Ginger) Paque is active in civil society discussions on IG and served as IG Caucus co-coordinator for two years. She is a member of the UN Internet Governance Forum (IGF) Multistakeholder Advisory Group (MAG). As part of Diplo's faculty she teaches e-diplomacy, cybersecurity, and digital technology and policy. Ms Paque has a Master in Contemporary Diplomacy with a thesis on the importance of IG as a new diplomatic priority.
About our WebDebates
The WebDebates on the future of diplomacy are live streamed on the first Tuesday of every month. They are organised by DiploFoundation within the framework of the International Forum on Diplomatic Training (IFDT). Learn more about our series of WebDebates.
If you form part of a dynamic circle of practitioners in your community, we encourage you to establish a diplomatic hub to follow the WebDebates and to facilitate discussions. For more information, contact Ms Mina Mudric, DiploFoundation.