On the emergence of digital foreign policy you can consult:
a research report, and conference summary from the conference held on 2nd March 2021.
All countries (albeit with differences in emphasis depending on their circumstances and capabilities) recognise that digitisation plays a role in foreign policy. In the age of digitisation, diplomacy too is shifting and adapting to the new landscape.
As part of DiploFoundation's work on diplomacy in the digital age, our experts approach digital technology from three angles: as a tool for diplomacy and foreign policy, as a topic for diplomacy and foreign policy, and as something that impacts the diplomatic environment. Yet, despite the importance of digitisation and digital topics for diplomacy and foreign policy, few countries have developed comprehensive digital foreign policy strategies.
In November 2020, Switzerland released its Digital Foreign Policy Strategy 2021–24. The strategy is a follow-up to the Swiss Foreign Policy Strategy 2020–23 which itself already paid explicit attention to digitisation as one of four focus areas. This prompted us to focus our research and capacity building on digital foreign policy strategies with three aims in mind:
Mapping digital foreign policy strategies
Through our mapping, we aim to provide an overview of how countries communicate their approaches to digitisation in their foreign policies and official strategic documents.
We distinguish between four categories:
comprehensive digital foreign policy strategies
foreign policy strategies that make a reference to digitisation
digital strategies that include foreign policy aspects
digital strategic priorities communicated on MFA's websites
Please note that our mapping is a work in progress. If you have suggestions, comments, or questions, please contact us at data@diplomacy.edu.
Comprehensive digital foreign policy strategies
A comprehensive digital foreign policy strategy is a strategy document that outlines a country's approach to digital issues and digitisation in relation to its foreign policy. It touches on numerous digital issues and connects the dots between the ministry of foreign affairs and various other ministries and key stakeholders. It also outlines areas of policy priorities in regard to digitisation and how these priorities are pursued as part of the country's foreign policy.
This does not mean that the absence of a comprehensive digital foreign policy strategy indicates that a country is paying less attention to digital topics in its foreign policy. For example, although Germany does not have a comprehensive digital foreign policy strategy document, 'cyber foreign policy' is listed as one of the key German foreign policy topics on the website of its ministry of foreign affairs. Similarly, a number of countries, such as Estonia, Canada, and Bosnia and Herzegovina, refer to digital topics in their respective foreign policy strategies.
In conclusion, a comprehensive digital foreign policy strategy sends a clear sign that digitisation is a foreign policy priority and sheds further light on the approach and priorities of the country.
What can we learn from countries with a comprehensive digital foreign policy strategy?
Below, we describe four countries (Australia, Denmark, France, and Switzerland) with comprehensive digital foreign policy strategies and two countries (the Netherlands and Norway) with strategies that follow a slightly more specialised angle. While the Dutch strategy approaches digitisation and foreign policy from the trade and development angle, the Norwegian strategy focuses entirely on development cooperation. Although not strictly an example of a comprehensive digital foreign policy strategy as per our definition, we have included the UK in this overview. The strategy of the Foreign and Commonwealth Office, which focuses on using digital tools in foreign policy and diplomacy, is a great example of the importance of digital tools in diplomacy and foreign policy, and provides a very comprehensive approach to the topic. We briefly describe these six strategies in the following.
Australia 
The Australian International Cyber Engagement Strategy was published in October 2017, while a progress report was released in 2019.
Reasons for issuing a comprehensive strategy: The strategy aims to be a 'comprehensive and coordinated cyber affairs agenda' which aims to increase the understanding of Australia's priorities. It is supported by increased funding for Australia's cyber engagement activities, and leads to greater prioritisation and coordination of digital issues with Australia's foreign policy and diplomatic activities.
Priority areas: The strategy highlights seven priority areas: (a) digital trade, (b) cyber security, (c) cybercrime, (d) international security and cyberspace, (e) internet governance and cooperation, (f) human rights and democracy, and (g) technology for development. Cybersecurity is highlighted as a cross-cutting issue, a foundation on which the other priority areas can be further built upon. Throughout the document, there is, unsurprisingly, an emphasis on the Indo-Pacific region, especially when it comes to developing partnerships, development cooperation, and capacity building.
Digital tools for foreign policy and diplomacy: The Australian strategy frames digital tools as 'profound enablers of sustainable development and inclusive economic growth'.
Capacity building: The strategy highlights capacity building in the Indo-pacific region. This includes, for example, cybercrime awareness raising, cybercrime law enforcement and prosecution capacity building, and human rights' obligation awareness raising. Further, tech companies, and in particular start-ups, are supported through dedicated mechanisms in key locations worldwide. Internally, a cyber affairs training programme for Australian diplomats was developed and delivered.
Related institutions and domestic coordination: The strategy sets the goal (8.04) to 'establish a quarterly whole-of-Government meeting, convened by the Ambassador for Cyber Affairs, to coordinate and prioritise Australia's international cyber activities'. In addition, an Industry Advisory Group for public-private engagement is proposed, and the business sector is seen as an important dialogue partner in the area of cybersecurity.
Denmark 
In February 2021, Denmark released its strategy 'Tech Diplomacy 2021–2023'.
Reasons for issuing a comprehensive strategy: In the 'Strategy For Denmark's Tech Diplomacy 2021–2023', the Danish Ministry of Foreign Affairs sets out priorities towards a more just, democratic, and safe tech future. The document specifies that it intends to engage and work with like-minded countries, companies, and organisations for a more inclusive, sustainable, and human-centred technological development.
Priority areas: The 'Tech Diplomacy' strategy is based around three pillars: responsibility, democracy, and security.
In the context of responsibility, i.e. responsible behaviour, the strategy stipulates that Denmark will work together with tech giants in order to ensure that they operate on a level-playing field and that they adhere to societal responsibility. The document also outlines that democratic governments should be in the driver's seat of technological development. As such, Denmark should 'champion global digital rules and regulations that build on democratic values and human rights'. To do so, Denmark will help steer the global discussion on various challenges related to tech companies' business models, and call for international solutions, including those on taxation of the digital economy. The strategy aims to make Denmark an 'international digital pioneer' by leading the way in responsible development and the application of new technologies in cooperation with the tech industry and other stakeholders.
Lastly, with regard to security, the strategy specifies that technology should support Denmark's safety and security. Denmark, therefore, aims to contribute to EU's and NATO's understanding of the security implications of new technologies, ensuring that both organisations remain at the head of technological development. Denmark also intends to increase its cooperation with like-minded countries and the tech industry to counter cybersecurity threats and seek clearer division of responsibility between states and the private sector in this regard.
Digital tools for foreign policy and diplomacy: The strategy refers to digital tools as a means to advance foreign policy objectives of many countries. In addition, it makes mention of various hacking tools utilised by cyber criminals and terrorists.
Capacity building: Given that decisions made by the tech industry may have an impact on the lives of Danish people, the strategy places Danish citizens at the centre. In order to gain insights into how citizens perceive technology, the Danish government intends to conduct annual polls, organise public events to raise awareness on the benefits and challenges of new technologies, and include multiple stakeholders in discussions on tech issues. It particularly highlights the need to include marginalised groups.
Related institutions and domestic coordination: Denmark's tech diplomacy is based on six roles:
Representative of the Danish government and the central administration that deals with the global tech industry
Adviser who combines knowledge on technological developments, endorses innovation, and promotes technology as an issue of relevance for the foreign and security policy agenda
Convener and coalition builder with global stakeholders, including other countries, the private sector, international organisations, and civil society
Contributor who shares expertise and insight with the Danish public on technological development and the impact of tech companies
Policy developer who contributes to the development of Danish solutions to global challenges
Global champion who sheds light on Denmark's role as a digital pioneer and promotes Danish tech exports and foreign investment in Denmark
France
In December 2017, France presented France's International Digital Strategy (Stratégie internationale de la France pour le numérique).
Reasons for issuing a comprehensive strategy: The strategy is driven by the aim to articulate a governance model (situated within the European context) that is distinct from both the US and Chinese model. The strategy argues in favour of a European internet that is open and interconnected with the global network. While aiming to reinforce the attractivity, influence, and security of France and French actors, the strategy intends to promote an open, trustworthy, and diversified digital space. The document also emphasises the respect of fundamental rights, the principle of transparency and loyalty of digital platforms, and fair competition and taxation and to emphasise respect for fundamental rights, the principle of loyalty, and fair competition and taxation.
Priority areas: The strategy is organised around three areas: governance, the economy, and security. In the context of governance, France sets out to promote a democratic, representative, and inclusive governance. It calls for a multistakeholder approach and the diversification of actors governing ICANN by endorsing the creation of a body that would promote diversity. Moreover, given that the development of standards and protocols represents a strategic interest for the industry, security, and data protection, France calls for a better participation of French and European public and private actors within standard-setting bodies. Intertwined with governance, France highlights that digital economy determines the power of a state within internet governance. Among other things, it favours the promotion of French tech companies beyond its national and the EU market. On security, the French digital strategy underlines the full respect of international law in cyberspace. It argues that efforts should be dedicated to the implementation of existing instruments (e.g. promotion and universalisation of the Budapest Convention), and that the negotiation of a new instrument in cyberspace is not necessary.
Digital tools for foreign policy and diplomacy: The strategy makes reference to the position of ambassador of French Tech, an initiative that was established to promote the fundamental rights and freedoms of users in the digital space.
Capacity building: The French strategy tackles capacity building from several angles. In the context of assistance to developing countries, access and affordable internet are the main objectives within France's Development and Digital Plan. In order to accompany developing countries in the development of universal access to digital services, France aims to support them in the field of infrastructure, services, regulation, and governance by sharing its experience through the French Development Agency (AFD)and Expertise France. Within the scope of the Global Partnership for Sustainable Development Data network, France aims to support developing countries in their efforts to create and share scientific data. In addition to its objective to promote the role of the International Organisation of the Francophonie (OIF) in international regulatory bodies, and the production and distribution of digital common goods, France intends to share its institutional innovative tools such as service-public.fr and legifrance.gouv.fr. With regard to capacity building of individuals, the document makes reference to the 'French digital school abroad' that allows individuals to pursue bilingual education and to educate themselves as per the French educational model.
Related institutions and domestic coordination: The strategy attributes the role of collaboration with internal and external actors to France's Ministry for Europe and Foreign Affairs. As mentioned, it also proposed the position of ambassador of French Tech.
The Netherlands
In July 2019, the Dutch Ministry of Foreign Affairs launched the Digital Agenda for Foreign Trade and Development Cooperation strategy, which is a follow-up to the 2018 Dutch Digitalisation Strategy (see also Dutch Digitalisation Strategy 2.0).
Reasons for issuing the strategy: The strategy starts with an observation that there are new interventions to use and facilitate digitalisation, new coalitions to promote digitalisation, and new knowledge to translate the impact of ongoing digitalisation into actions. Its main aims are 'to exploit opportunities through education and work, to promote digitalisation for robust, sustainable food production, to strengthen civil society and to use digital technologies for people in need'.
Priority areas: In the context of the three observations on new interventions, new coalitions, and new knowledge, the strategy outlines four priority areas: (a) digitalisation and the Netherlands' international position, (b) digitalisation for development, (c) digital security and freedom online, and (d) digitalisation in the trade system. In relation to digitisation for development, the key areas of action are: education, entrepreneurship, and work; food, water, energy and climate change; strengthening civil society; and humanitarian aid and stability. As part of the priority on digitisation in the trade system, the strategy focuses on accommodating digitalisation in the multilateral trade system and supporting developing countries in digital economy and trade.
Digital tools for foreign policy and diplomacy: The ministry aims to make better use of available data, and mentions its Datalab as an example of good practice. The strategy also highlights the importance of satellite data for development cooperation.
Capacity building: With a focus on developing countries, the strategy mentions the need to support their participation in relevant negotiations and policy discussions, education programs, and strengthening civil society. These efforts are discussed in close relation to existing multilateral efforts and the world of various international organisations and initiatives supported by the Netherlands. Focusing on internal capacities, the strategy also acknowledges that additional recruitment of staff to improve knowledge and expertise in the area of digitisation within the ministry is needed.
Related institutions and domestic coordination: The strategy acknowledges the importance of working with other ministries for knowledge-sharing and making use of synergies. It also suggests greater engagement with national and international 'knowledge networks', as well as private sector engagement through, for example, the 'public-private trade promotion network'.
Norway
In 2019, the Norwegian Ministry of Foreign Affairs released the white paper Digital Transformation and Development Policy.
Reasons for issuing the white paper: The document aims to provide strategic guidance on the digitalisation of Norwegian development policy. It stresses that Norway will continue to prioritise development cooperation with partner countries whilst including digitalisation into its core areas.
Priority areas: In addition to humanitarian action, the document lists the following as priority areas: health, education, climate and the environment, oceans, private-sector and agricultural development, renewable energy, the fight against modern slavery, human rights, and financing for development. Moreover, specific attention is paid to digitalisation barriers, namely, access, regulation, and digital competence and exclusion.
Digital tools for foreign policy and diplomacy: In the white paper, Norway confirms its commitment to the principles of digital development which endorse digital tools and methods that are user-centric and correspond to existing data-driven sustainable ecosystems and contexts.
Capacity building: One of the priorities for Norway is to strengthen the competences and capacities of public institutions in developing countries. The government also aims to promote cybersecurity capacity building in these countries, including institution building, investigative capacity related to ICT crimes, the development of relevant national legislation, as well as secure digital infrastructure.In the area of education, Norway's objective is to enable more people to acquire basic digital skills, placing an emphasis on the inclusion of marginalised groups. Moreover, under the Norwegian Programme for Capacity Development in Higher Education and Research for Development (NORHED), the government aims to enhance the quality of and expand access to higher education in developing countries.

Norway is very active on the multilateral level where it aims to enhance technical cooperation, promote knowledge-sharing, and support initiatives that promote further development and integration of African economies.
Related institutions and domestic coordination: Norway recognises that the interplay between digitalisation and development should happen in a multilateral context. It therefore stipulates that its multilateral partners should employ digital tools and devise strategies for maximising the benefits of digitalisation, in particular for developing countries. To this end, Norway intends to promote digitalisation in multilateral organisations and forums. It equally highlights its willingness to support the efforts of development banks in providing adequate infrastructure in poor countries. Among other things, the Norwegian government reaffirms its support to digitisation projects in Africa such as the World Banks' Digital Moonshot for Africa.
Switzerland
As mentioned above, Switzerland released its Digital Foreign Policy Strategy 2021–24 in December 2020. The strategy is a follow-up to the Swiss Foreign Policy Strategy 2020–23, which itself already paid explicit attention to digitisation as one of its four focus areas.
Reasons for issuing a comprehensive strategy: The strategy was developed from a 2017 mandate to explore 'how Switzerland could become the global epicentre of international governance in the area of cyberspace'. Therefore, it aims to 'raise Switzerland's profile in the area of digital governance, further develop its digital foreign policy and position International Geneva as a prime location for discussing digitalisation and technology'. It is also worth noting that digital issues are also strongly reflected in other strategic documents of the Swiss government and various ministries, and that the strategy is framed as a response to the UN Secretary General's Roadmap for Digital Cooperation.
Priority areas: The strategy outlines four priority areas: (a) digital governance, (b) prosperity and sustainable development, (c) cybersecurity, and (d) digital self-determination. These are further broken down into thematic areas. For example, digital governance comprises sections on a call for moderate regulation, capacity building, International Geneva, and science diplomacy.
Digital tools for foreign policy and diplomacy: Switzerland mentions a number of relevant digital tools, in particular in the priority area on prosperity and sustainable development. In a foreign policy and diplomatic context, satellite images and big data analysis for conflict resolution and peacebuilding are explicitly mentioned. Digital tools are also mentioned, such as tools for improving humanitarian aid and crisis response.
Capacity building: The strategy explicitly mentions capacity building in a foreign policy context and in particular emphasises that countries 'must have the necessary capacities, which include both the ability to develop strategies and policies as well as specific technical expertise' in order to reap the benefits of digitisation.
Related institutions and domestic coordination: The Swiss strategy emphases the whole-of-government approach that builds on cooperation between various ministries and government agencies. It further builds on 'direct democracy instruments' and the involvement of various stakeholders in political decision-making. International Geneva is recognised as a key hub in 'global digital policy' and accompanying infrastructure measures, such as data localisation, are mentioned.
United Kingdom
In November 2012, the UK Foreign and Commonwealth Office (FCO) published its Digital Strategy. Since this strategy is from 2012, it is best to read it together with the Future FCO report from 2016 which made further suggestions regarding digital technologies and the work of the FCO.
Reasons for issuing the strategy: The UK's strategy aims to 'embed the use of digital across every element of foreign policy work' and 'provide its services digitally by default, allowing [the FCO] to deliver more effective and responsive services'. The strategy is written under the impression of the Arab Spring which is seen as an important example of the changing landscape in which diplomacy is practised. In contrast to other strategies covered here, it does not make suggestions regarding policy, and focuses entirely on digital as a tool for foreign policy and service delivery. Rather the aim is to (a) innovate digital communications, (b) spread the use of digital in enhancing foreign policy objectives, and (c) deliver more open policy formulation and increase transparency.
Priority areas: The strategy focuses on digital diplomacy, FCO service delivery, and suggestions for reaching the strategy's aims. Suggestions for the latter include: ensuring effective leadership of the digital agenda, ensuring the capability needed to deliver this digital agenda, providing staff with the access they need to digital media and tools, taking full advantage of the possibilities for digital diplomacy, continuing to produce excellent and integrated communications, and delivering digital by default for FCO services.
Digital tools for foreign policy and diplomacy: Given the aims of the strategy, it provides a strong focus on the use of digital tools while acknowledging that this will require 'changing how the day-to-day work of diplomacy is done in many parts of the FCO'. Suggestions include the use of social media by diplomats, the streamlining of FCO's web presence, establishing a digital diplomacy blog, digitisation workflows, and including digital in crisis responses.
Capacity building: Unsurprisingly, the focus of the strategy rests on building internal capacities, in particular through additional training on all levels and the recruitment of relevant staff. Digital diplomacy training is suggested for senior management and policy officers.
Related institutions and domestic coordination: The FCO's strategy suggests the role of a temporary Digital Transition leader, as well as establishing an expert digital transformation unit, a digital innovation fund, a digital training officer, and a network of internal digital champions.
Common elements in strategies
Similar issues covered, yet details reveal nuances: It is unsurprising that the four comprehensive strategies of Australia, Denmark, France, and Switzerland touch on a very similar set of issues. It is, for example, hard to imagine that a country would fail to mention cybersecurity as a priority issue. Yet, each strategy also reveals nuances in priorities and differences in approach. On the one hand, this is indicative of a country's foreign policy priorities. On the other hand, nuances can also be explained by the date of publication of each strategy and the differences in the institutional setting of each country.
Coordination, the whole-of-government approach, and institutional setting: Comprehensive digital foreign policy strategies work well in communicating a country's priorities to both internal and external actors. They also play a useful role in coordinating and channelling the efforts of a country, and in bringing various domestic actors together. The Australian and Swiss strategies mention this as the 'whole-of-government approach'. Such strategies can also be useful in announcing or creating additional coordination or institutional structures.
Digital as a tool for foreign policy and diplomacy: Broadly speaking, there is a (sometimes implicit) recognition that digitisation also provides new tools for foreign policy and diplomacy across the strategies outlined here. The UK strategy is the only one which deepens the topic substantially and, having been published in 2012, is quite forward-thinking in this regard. We need to ask: should countries pay more attention to digital tools for diplomacy and foreign policy?
Conceptual reflections: Digitisation in/with/for foreign policy
Zooming out from these specific strategies, how can we make sense of digitisation and foreign policy?
For example, upon launching the Swiss strategy, Federal Councillor Ignazio Cassis explained that 'digitalisation is on the one hand an instrument, helping to simplify processes, for example in the area of consular services or IT. On the other, it is also a foreign policy matter.'
As mentioned, at Diplo we have been using a three-part typology that identifies digital technology as: (a) a tool for diplomacy and foreign policy, (b) a topic for diplomacy and foreign policy, and (c) as having an impact on the very environment in which diplomacy is practiced and foreign policy is shaped. (For more information, visit our dedicated topic page Digital Diplomacy | E-diplomacy | Cyber Diplomacy.)
Keeping with this more conceptual angle, we might also ask: is digitisation a specialised field of foreign policy or does it cut across all areas of foreign policy? The example of those countries with comprehensive digital foreign policy strategies clearly suggest that digitisation and digital issues cut across all areas of foreign policy. Other countries might be happier to have a focal point for digitisation and digital topics. Yet, it seems increasingly clear that no area of foreign policy is left untouched by digitisation and digital issues. This also poses internal organisational questions for foreign ministries, and raises questions of coordination across ministries and governmental agencies.
FAQs  on digital foreign policy
From our blog
In 2011, I taught my first course on digital diplomacy at the College of Europe. Since then – except for 2020 due to pandemic lockdowns –I've spent two days in Bruges every fall to introduce and discuss three as...
Training and courses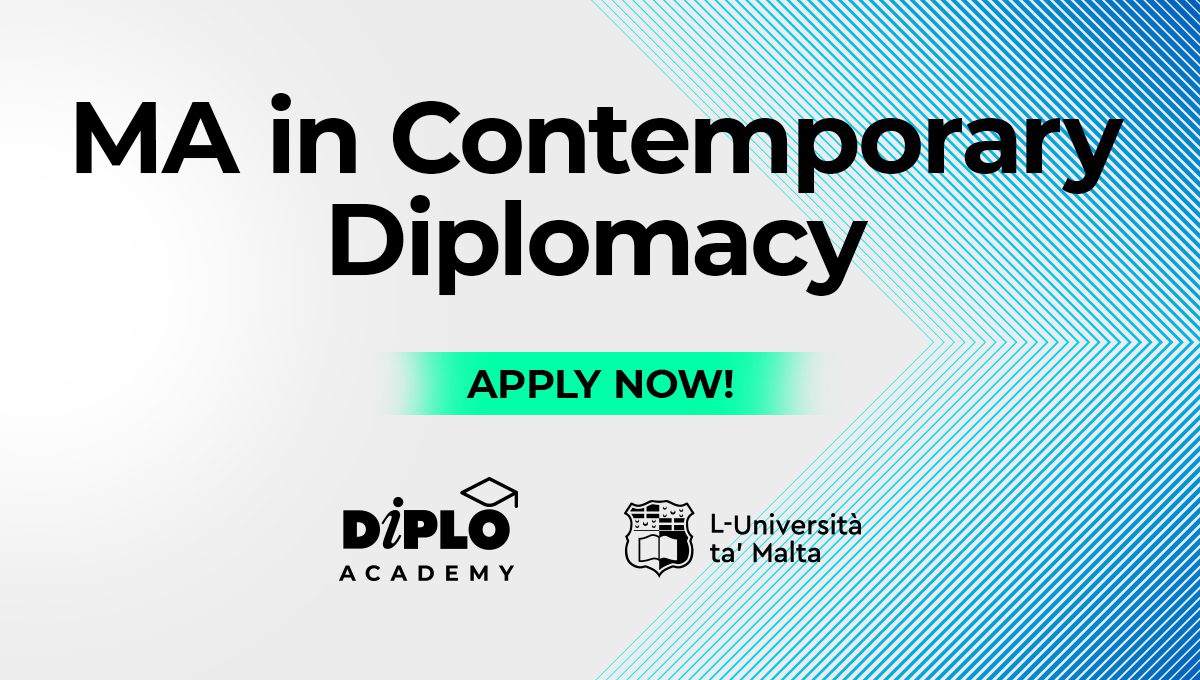 Starting 29 Jan 24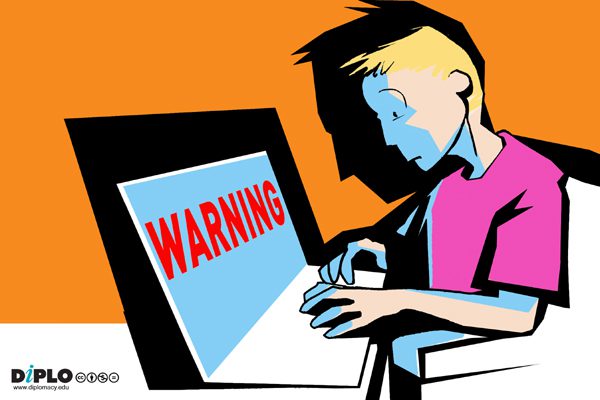 Starting 14 Oct 24
Events
02 Mar 21 - 02 Mar 21
Online
Resources
2023
A fresh look five years after the first mapping in 2018, this report examines how countries engage in tech diplomacy in the San Francisco Bay Area. The report maps a selection of diplomatic representations to illustrate the variety of approaches engaged and identifies ... Read more...