People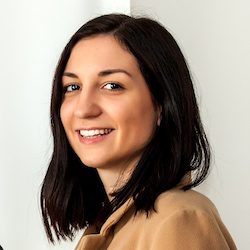 Katarina Anđelković
Head of Knowledge Ecology
Ms Katarina Anđelković is a researcher at DiploFoundation currently based in Belgrade. Katarina joined Diplo's Data Team in October 2018, where she researches political, social and environmental implications of digital technologies, focusing on big data and AI. She also coordinates Diplo's ConfTech project.
Katarina holds a BA in International Politics from the University of Belgrade, Faculty of Political Sciences and an MA in Southeast European Studies from the National and Kapodistrian University of Athens. She is a PhD student at the University of Belgrade, researching the interplay between technology and nationalism.
Blogs
The spread of the Coronavirus has caught many countries unprepared, and there has not been a unified response to the mounting threat. Governments around the world began targeting those they feel are responsible for th...
Diplo's Conference Tech Lab organised another web discussion focusing on the technological implications of the ongoing COVID-19 pandemic. Moderated by Dr Jovan Kurbalija (Founding Director of DiploFoundation and...