Author: Florence N Bangalie
An Examination of the Role of Women in Conflict Management: Sierra Leone Case Study
2011
This paper examines the role of women in conflict management, using Sierra Leone as a case study.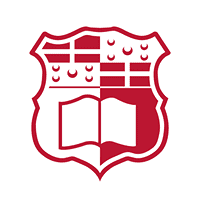 It argues that despite the traditional challenges women faced they were able to contribute significantly to the conclusion of the 11-year civil war in Sierra Leone, and have since earned a position of respect in society that has given them a larger role to play in government, politics and the private sector. Major barriers remain, but a brighter future has been created. Furthermore, this paper recommends constructive actions that should be taken to assure that the productive involvement of women continues.
Introduction:
the aims and objectives of the study

the justification of the research

a statement of the problem

the significance of the study

the scope and limitations of the study

methodology
Chapter One will deal with the history of Sierra Leone before, during and after the Civil War, including: A brief history of the rebel war – 1991-2002; the interventional roles played by various local, regional and international forces; the First Intervention: Executive Outcomes and Women's Roles; the Second Intervention: The Economic Community of West African States; and the Third and Fourth Interventions: United Nations and British Forces
Chapter Two incorporates a literature review of the role of women before, during and after the war: the role of women played in managing the conflict during the war; the role women in resolving the conflict in Sierra Leone; the contribution of FEMMES Africa Solidarity (FAS) to women's movements in Sierra Leone; women's roles in the negotiation of the Lomé  Peace Accord and the consolidation of peace; the increased role of women in politics; and women and the implementation of UN Resolutions 1325 and 1820 in Sierra Leone
Chapter Three discusses the role of women in the intervention of various regional and international forces: understanding the critical role played by women and women's groups in the UN and British interventions.
Chapter Four: Conclusion and Recommendations

PDF