7th edition of An Introduction to Internet Governance is published
Published on 09 December 2016
Updated on 07 August 2022
The 7th edition of An Introduction to Internet Governance, by Dr Jovan Kurbalija, was launched yesterday at the 11th Internet Governance Forum in Guadalajara. In addition to the English edition, the Spanish translation was also launched.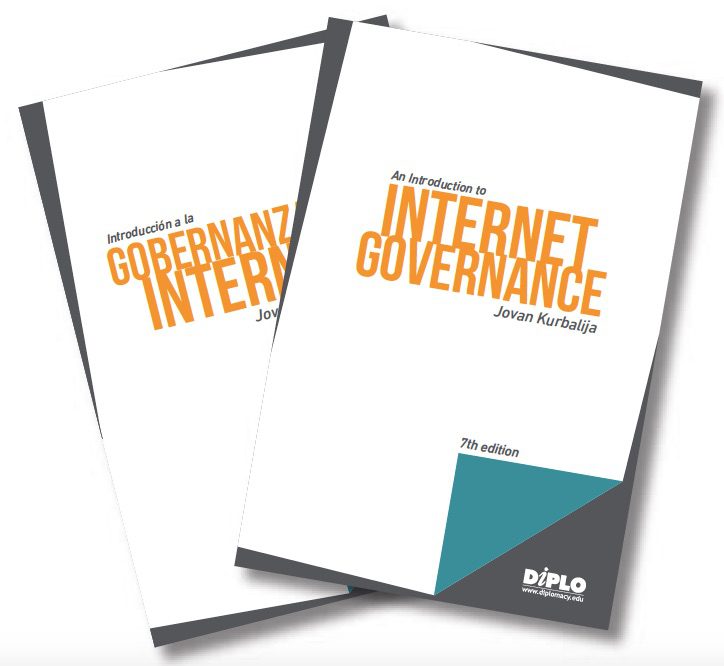 The book provides a comprehensive overview of the main issues and actors in the Internet governance fields. Written in a clear and accessible way, supplemented with figures and illustrations, it focuses on the technical, security, legal, economic, development, sociocultural, and human rights aspects of Internet governance. Providing a brief introduction, a summary of major questions and controversies, and a survey of different views and approaches for over 40 Internet-related issues, the book offers a practical framework for analysis and discussion of Internet governance.
As the field of Internet governance is continuously evolving, the book is a 'living' publication. Twelve years after the publication of the first edition, the seventh iteration brings in updates on new topics that have gained prominence in recent Internet governance debates, from ethical concerns raised by the advancements in the field of the Internet of Things and Artificial Intelligence, to the transition of the IANA functions stewardship from the US government to the global multistakeholder community.
Speaking during the launch on behalf of the author, Diplo's Dr Tereza Horejsova, stressed the efforts made to have the book published in both English and Spanish in time for the Internet Governance Forum. Sorina Teleanu mentioned how the GIP Digital Watch online observatory builds on the logics of the book.
The Spanish translation was supported by ICANN and LACNIC. Speaking on behalf of ICANN, Anne-Rachel Inné and Rodrigo de la Parra expressed appreciation for the co-operation with DiploFoundation, which they described as a 'unique organisation in the Internet governance arena'. Andres Piazza expressed hopes that LACNIC's contribution to the Spanish translation of the book is a beginning of a more intense collaboration with DiploFoundation.  
Dr José Luis Delgado Crespo, Ministry of Foreign Affairs, Mexico, spoke about the timeliness of the book in the context of IGF meeting. Proudly acknowledging that he is a Diplo alumnus, he expressed his appreciation to have the Spanish version published simultaneously with the English version.
The text and approaches presented in the book have been used by DiploFoundation and many universities as a basis from training courses and capacity development programmes on Internet governance. In Dr Kurbalija's words, the underlying objective of the book is to 'modestly contribute to preserving the Internet as a great enabler for billions of people worldwide', and to whet the appetite of readers and encourage them 'to delve into this remarkable and fluent subject' of Internet governance.
Previous editions of the book have been translated into several languages, including French, Thai, Serbian, Armenian, Arabic, Russian, and Chinese. Translations of the seventh edition are warmly encouraged.
The digital version of the book, and any of the translated versions, can be downloaded from Diplo's website.
Subscribe to Diplo's Blog