People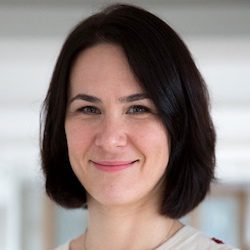 Tereza Horejsova
Joining Diplo in 2012, Dr Tereza Horejsova has had an international career in academia and the non-governmental sector in the Czech Republic, the United Arab Emirates, the United States, and Switzerland. She holds an MA in International Area Studies and a PhD in European Studies, both from the Charles University in Prague.
Tereza works on several capacity development activities in the field of digital policy, and is an advocate of bringing practical considerations of capacity building into the discussion. She is chair of the Global Forum on Cyber Expertise's (GFCE) Working Group on Cyber Security Culture and Skills, and a member of the Internet Governance Forum's (IGF) Multistakeholder Advisory Group (MAG) where she cochairs the MAG Working Group on Hybrid Meetings. Tereza also serves as the executive director of Diplo US and is responsible for Diplo's activities in the United States. She is based in Geneva.
Related resources
Tech diplomacy is becoming a necessity for countries worldwide. Countries need to capture the nexus between technology innovation and economic developments. To be effectively present in the Bay Area, countries need to...
01 May, 2018
Diplo: Effective and inclusive diplomacy
Diplo is a non-profit foundation established by the governments of Malta and Switzerland. Diplo works to increase the role of small and developing states, and to improve global governance and international policy development.
Want to stay up to date?
Subscribe to more Diplo and Geneva Internet Platform newsletters!