Status of internet access and connectivity in Africa
Africa has been focusing on internet connectivity and access as a priority. The continent is a fast adopter of technology, internet penetration rates are growing, and improvements are being made at the level of internet infrastructure. But challenges remain, from considerable digital divides between regions and communities to the affordability of access.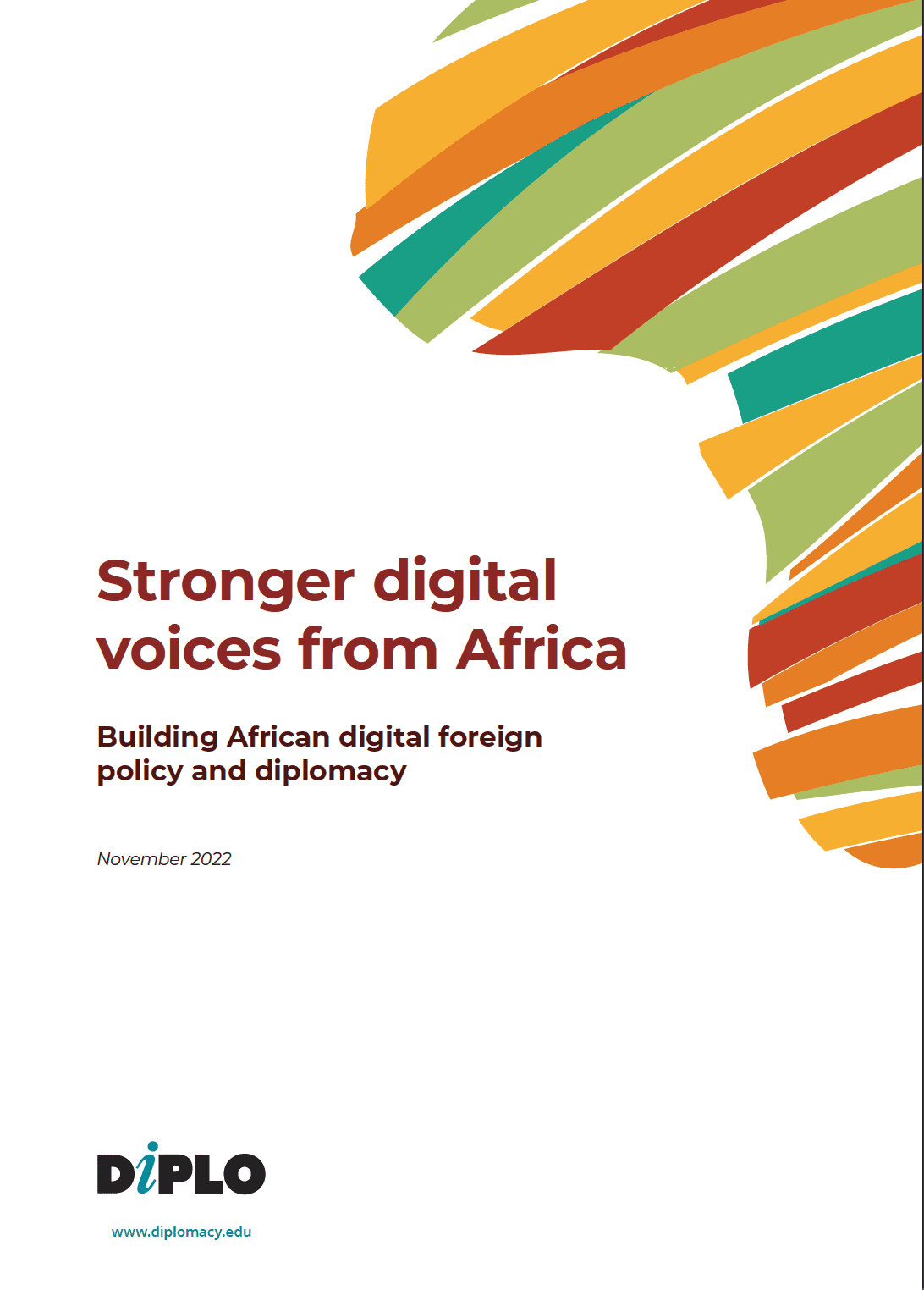 Digital infrastructure and standards set the basis for future digital developments. They are also part of the critical infrastructure of modern society. Thus, countries need to, at least, follow policy developments and processes in this field and, at best, try to influence them in accordance with their national priorities related to access, security, and economic development. So far, Africa has been focusing on connectivity and access as a priority. This approach is understandable, considering that without reliable and meaningful connectivity, nothing else is possible within the digital realm.
Africa is a latecomer to digitalisation, but also a rather fast adopter of technology. Between 2010 and 2021, the internet penetration rate across the region grew from 9.6% to 33% (individuals using the internet).1International Telecommunication Union [ITU]. (2021). Measuring digital development: Facts and figures 2021and International Telecommunication Union [ITU]. (2010). ICT Facts and Figures 2010. Looking back to 2000, the growth rates are even more impressive, as illustrated in Figure 20.
Figure 20. Evolution of internet penetration rates (% of population) in the focus countries.2By the end of 2019, 37 countries had at least one submarine cable landing.Based on World Bank. (2022). Individuals using the internet (% of population). Figure redrawn.
As more Africans are getting online, there have also been improvements at the level of internet infrastructure. Tremendous shifts in terms of submarine cable connections have happened over the last 10–15 years: In 2008, only 16 African countries were connected to a submarine cable system.3Submarine Cable Networks. (n.d.). Submarine cables in Africa. According to Telegeography, 71 cable systems connected to Africa are active or under construction in 2022.4TeleGeography. (2022). Africa Telecom Map 2022.
The number of cables connecting the region with other parts of the world keeps growing (Figure 21), and this contributes to higher internet penetration rates, reductions in the costs of internet services, stronger competition in the telecom market, and lowered risks of internet access disruptions.
For a long time, there has been a division between content providers such as tech companies Meta and Google, and providers of connectivity such as AT&T and British Telecom, the latter arguing that content providers take advantage of telecom infrastructures without financially contributing to deployment or maintenance. The situation is now changing, as tech platforms start investing in their own underwater cables connecting continents. Google, for instance, is deploying the Equiano cable connecting Europe and the West African coast (from Portugal to South Africa, with landings along the way, in places such as Togo and Nigeria).5Francois, M. D., George, C., & Stowell, J. (2019, June 28). Introducing Quioano, a subsea cable from Portugal to South Africa. Google Cloud. The 2Africa cable system, built by Meta in partnership with several African and global operators, aims to be one of the largest subsea cables ever deployed, connecting 23 countries in Europe, Africa, and the Middle East.6Ahmad, N. & Salvadori, K. (2020, May 13). Building a transformative subsea cable to better connect Africa. Engineering at Meta.
These developments could lead to altering current internet traffic practices and principles, as tech companies are likely to use their cables for their own traffic. Thus, the net neutrality principle – which guarantees equal treatment for all digital traffic – could be challenged, with an enormous impact on the core nature of the internet. Upholding net neutrality would therefore be a task for policymakers and regulators.
Moreover, although Africa mainly focuses on ensuring affordable connectivity – and having more cables contributes to achieving this goal – African stakeholders should envisage the possible risk of being faced with restrictions to access placed by any one tech company that provides vertically integrated services, from undersea cables to online services.7Blum, B. & Baraka, C. (2022, May 10). Sea change. Rest of World.
Within the continent, internet access is made available – in varying degrees – through copper wires, fibre optic cables, mobile networks, and satellites. Because the region lacks an adequate network of copper telecom cables (as fixed telephony landlines or cable TV did not have a significant uptake), Africa's population has largely relied on mobile devices and networks for internet access.
ITU statistics for 2021 indicate that mobile broadband coverage – via 3G and 4G networks – was available to 82% of the population in Africa (49% for 4G and 33% for 3G)9.International Telecommunication Union [ITU]. (2021). Measuring digital development. Facts and figures 2021. And while many countries continue to invest in 4G networks, 5G is also being deployed. As of July 2022, 5G networks were being tested or widely deployed in 14 African countries (Figure 22).
Figure 22. Countries that have deployed 5G networks (July 2022).10Based on Ngila, F. (2022, July 20). Which countries have rolled out 5G in Africa? Quartz Africa.
The deployment of fibre optics has also taken up (Figure 23). Across the entire continent, the terrestrial network capacity (i.e. kilometres of fibre deployed) has more than tripled between 2010 and 2020, from 331,066 km in 2010 to 1,072,649 km in 2020.11Hamilton Research. (2021). Africa: Africa's International Bandwidth Reaches 15.289Tbps.
Africa also tries to maintain internet traffic locally by establishing IXPs. According to the African IXP Association, there are 49 active IXPs located in 45 cities across 35 countries in Africa (Figure 24).13African IXP Association. (2022). List of active internet exchange points in Africa.
Figure 24. IXPs across Africa (October 2022).
While terrestrial and mobile infrastructures represent the main gate to internet access across Africa, satellites are also increasingly used to enable connectivity, in particular in underserved and remote locations (Figure 25). In addition to governments launching operational geosynchronous equatorial orbit (GEO) satellites to provide internet connectivity (this is the case, for instance, with Algeria, Angola, Egypt, and Nigeria), there are also several GEO satellite companies (e.g. Eutelsat, Inmarsat, Intelsat) as well as an increasing number of low-Earth orbit (LEO) satellite operators (e.g. Globalstar, SES) providing access to broadband internet via satellites.14Space in Africa. (2022, January 18). The state and future of LEO satellite internet connectivity in Africa. Via Satellite.
Figure 25. Number of GEO satellite internet providers in African countries (January 2022).15Space in Africa. (2022, January 18). The state and future of LEO satellite internet connectivity in Africa. Via Satellite.
A relatively new development in the digital connectivity space is Starlink's constellation of thousands of low-orbit satellites. Most of the satellites are aimed to serve remote areas, where the deployment of terrestrial or mobile connectivity would incur high costs. In 2022, Starlink announced it had received regulatory approvals to start operations in two African countries: Nigeria and Mozambique.16Onukwue, A. (2022, May 31). Starlink is coming to Africa, but who will use it? Quartz Africa. The service availability map on Starlink's website also lists Angola, Botswana, the Democratic Republic of the Congo, Egypt, Eswatini, Kenya, Malawi, Mauritania, Tanzania, and Zambia among the countries that are pending service coverage or regulatory approval in 2023.17Starlink. (n.d.). Availability. Due to Africa's geographical size and the still weak terrestrial infrastructure, the company could play a prominent role in providing last-mile access to communities across the continent. But while it could contribute to solving the problem of access for local, remote communities, Starlink will likely also give rise to issues related to dependence on its services and risks associated with monopolies. And there is also the issue of affordability: a monthly residential subscription to Starlink could go up to USD$100, which is more often than not a prohibitive cost.
Across Africa, barriers to access are not only related to the availability of last-mile connectivity. In fact, affordable access to the internet remains the main challenge for the continent. In 2021, according to the Alliance for Affordable Internet (A4AI) and ITU, Africans had to pay, on average, 6.5% of their monthly income to get 2GB of mobile data which, for example, is used to watch four hours of low-quality video on Netflix. In comparison, users were spending, on average, 1.7% of their monthly income in Asia-Pacific and 0.5% in Europe.18International Telecommunication Union [ITU]. (2022). Global Connectivity Report 2022. Overall, the affordability of broadband connectivity remains the lowest across Africa, with fixed broadband (Figure 26) being less affordable than mobile broadband.

Go back to 'Stronger digital voices from Africa: Building African digital foreign policy and diplomacy'