People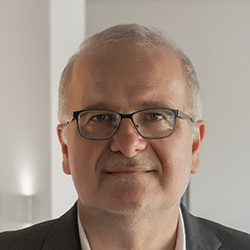 Richard Werly
Columnist, Swiss Media 'Blick'
Richard Werly is Diplo's Senior Strategic Advisor. A journalist and expert, Richard has been the permanent correspondent in Brussels for the Swiss daily Le Temps (www.letemps.ch) since November 2006, covering the European Union and NATO. Previously based in Asia (Bangkok, Tokyo), Richard has also served as a foreign editor in Geneva, on several expert panels of the Asia-Europe Foundation (www.asef.org), and has written columns for Europe's World online (www.europesworld.org).
He is a member of the Board of the Geneva Human Rights Film Festival (www.fifdh.ch) and of the Centre Lebret-Irfed in Paris (www.lebret-irfed.org), an international network providing education courses on development issues. 
Richard Werly in media:
interview with Richad Werly in l'Illustre. 
announcement of the appointment of Richard Werly to the editorial team of Blick
Diplo: Effective and inclusive diplomacy
Diplo is a non-profit foundation established by the governments of Malta and Switzerland. Diplo works to increase the role of small and developing states, and to improve global governance and international policy development.
Want to stay up to date?
Subscribe to more Diplo and Geneva Internet Platform newsletters!