People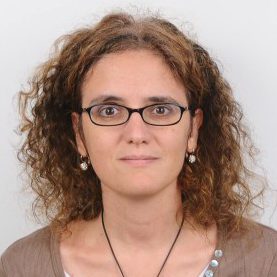 Pilar Fajarnes Garces
Economic Affairs Officer, Technology and Logistics Division, UN Conference on Trade and Development (UNCTAD)
Since 2017, Pilar Fajarnes has been chief of the Digital Economy Policy Research Section at the E-commerce and Digital Economy Branch of the Division on Technology and Logistics (DTL) at the UN Conference on Trade and Development (UNCTAD). She is also the lead author of the UNCTAD Digital Economy Report.
Previously, Pilar worked at the Division on Globalization and Development Strategies, as one of the main authors of the UNCTAD Trade and Development Report, between 2003 and 2016, and at the Commodities Branch, Division of Trade, between 2000 and 2003.
Before joining UNCTAD, Pilar worked as a trade analyst, first at the Spanish Institute of Foreign Trade and then at the Spanish Association of Construction Manufactures Exporters. Pilar was also a lecturer and researcher at the University of Zaragoza, Spain, with a fellowship from the Government of Aragon. She holds an MA in Development Economics from the University of Kent, UK.