People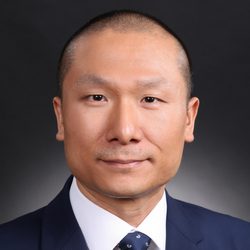 Hao Liu
Acting Chair, School of Global Governance, Beijing Institute of Technology
Professor Liu is an expert in air and space law, and global governance. He has extensive professional experience in emerging technologies and aerospace operations such as digital economy, unmanned aviation, suborbital flight, near-space operation, and commercial space.
Promoting innovation and facilitation in new digital and aerospace businesses, he is heavily engaged in international organisations such as the International Civil Aviation Organization (ICAO) and Joint Authorities for Rulemaking on Unmanned Systems (JARUS). Prof. Liu has been involved in almost all air and space legislation work in China since 2009.
Prof. Liu's research interests include air and space law, digital economy, and global governance. He teaches at the School of Global Governance, the School of Management and Economics, the Beijing Institute of Technology (BIT), and Beihang University (BUAA).
Liu also works as the deputy director of the National Research Center of ATM Law and Standard, a think tank founded by China's State Air Traffic Commission.