Event description
Update! Follow up to the Delhi Digital Diplomacy Day: 25 Points for Digital Diplomacy.
How does the Internet affect diplomacy? How can we support digital development? How can we use big data and social media in diplomatic activities?
These are some of the questions that will be tackled during the Delhi Digital Diplomacy Day, on 21 October 2016. You can attend all or specific events during the Delhi Digital Diplomacy Day:
10:00 – 12:00* Digital Diplomacy Lab led by Dr Jovan Kurbalija
12:00 – 12:30 Tea/coffee refreshement
12:30 – 13:30 Lunch Panel with Ambassador Vikas Swarup and Dr Jovan Kurbalija (moderated by Ambassador Kishan Rana)
13:30 – 14:30 Lunch and refreshement
14:30 – 15:30 Digital Diplomacy Clinic (*New Delhi local time)
Follow the event online: access the live webcast during the event. For live tweets, follow: @orfonline, @diplomacyedu, and @GenevaGIP. Facebook updates will also be available throughout the event.
Scroll down for details.
How

– Approach

The Delhi Digital Diplomacy Day will adress an impact of the Internet on diplomacy in three main fields: the environment in which diplomacy is conducted; the emergence of new topics on diplomatic agendas (including Internet governance); and use of a new Internet tools in the practice of diplomacy (including social media).
Who

– Panelists

The session will be moderated by Ambassador Kishan Rana. Introductory remarks will be delivered by Ambassador Andreas Baum, Embassy of Switzerland in India.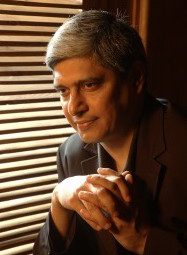 Ambassador Vikas Swarup is an Indian diplomat who is currently serving as the official spokesperson of the Ministry of External Affairs of India. He is also a well-known writer (author of the novel Q & A, adapted in film as Slumdog Millionaire). Amb. Swarup has served in Turkey (1987-1990), USA (1993-1997), Ethiopia (1997-2000), the UK (2000-2003), and South Africa (2006-2009). He served as Consul General of India in Osaka-Kobe, Japan from 2009 to 2013.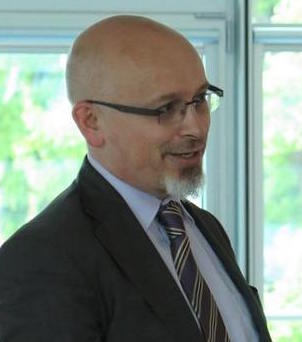 Dr Jovan Kurbalija, the founding director of DiploFoundation and Head of the Geneva Internet Platform, is a pioneer in the field of digital diplomacy. He has been leading research and training on the impact of computers on diplomacy – and later on, the impact of the Internet on diplomacy – since 1992.
He summarises his experience on digital diplomacy:

Often, we overestimate the fast, immediate, and visible technological development, while underestimating the more profound changes in diplomacy.

What we can learn from the past 20 years in Internet and diplomacy, like the previous two centuries of technology and diplomacy, is that the impact of technology on diplomacy is much more than the availability of technical tools.

It depends on professional and institutional cultures, and ultimately, it represents an important interplay between the continuity of the diplomatic profession and the technology-driven changes. It is, therefore, an interplay between tradition and innovation.

Where

– Venue

The Digital Diplomacy Day will take place at the Observer Research Foundation, 20, Rouse Avenue Institutional Area, Mata Sundari Railway Colony, Mandi House, New Delhi, India. It is organised by Geneva Internet Platform, Observer Research Foundation, the Swiss Embassy in India, and DiploFoundation.
In Focus: Digital Diplomacy
What is digital diplomacy? The term describes new methods and modes of conducting diplomacy with the help of the Internet and ICTs, and describes their impact on contemporary diplomatic practices. Learn more.
The 5 Core e-Competences represent the skills and knowledge needed by diplomats to perform optimally in the digital world. The skills are: Curate | Critique | Communicate | Create | Critique. Learn more.
Visit Diplo's online portal dedicated to digital diplomacy, e-diplomacy, and cyber diplomacy for the latest research and trends, online courses, multimedia and resources, and upcoming events.