Online meetings have long been seen as a poor substitute for face-to-face ones. With the COVID-19 pandemic and the responses from governments around the world, this view has changed. Online meetings are now a necessity for most state and non-state organisations. The question is no longer 'should we use online meetings despite their drawbacks?', but rather 'how can we use online meetings effectively?' and 'how do we blend online with face-to-face meetings?'
With the recent restrictions and limitations on international travel, online meetings have become a key working tool for governments, businesses, and organisations worldwide. Diplomacy and global governance have been particularly affected as meetings, conferences, and other major events are being cancelled. As lockdowns are gradually being lifted, we are faced with questions on the future of meetings, and how to switch to hybrid formats which combine online and onsite meetings.
What skills will you gain?
How to organise and run online meetings, starting from the initial idea, via practical steps, to reporting and wrapping up
How to effectively moderate online events
How to select an approach to online and blended (hybrid) meetings that meets your organisation's needs
How to manage the psychological and behavioural aspects of online interaction
How to select appropriate technical platforms and tools
How to benefit from the current uses and potential contributions of artificial intelligence (AI) for online events
How will you learn?
In this course you will interact intensively in discussions with classmates and lecturers from around the world. Every week participants also take part in a practice-based exercise for building management and moderation skills for online events. You will receive guidance and personalised feedback on your classwork from the course team.
How long will you learn?
The course lasts for 5 weeks:
1 week of course introduction and orientation to online learning
4 weeks of addressing the course topics one by one (see below for more details)
Who should apply
This course will be of interest to:
Diplomats and other civil servants, and staff of international and non-governmental organisations, who need to build skills for managing, organising, and moderating online events.
Overview
In this highly interactive, practice-based course participants learn how to plan, manage, and run successful online events: choosing and using an appropriate technical platform, planning the entire process from the initial idea to follow up, and effectively moderating interaction in an online environment.
The course consists of 4 modules:
Module 1: Approaches and preparation
Psychology and behaviour (why we meet, attention spans)
Approaches to meetings (key decisions to make before selecting tools)
Principles of meetings (timing, cost, human resources, discretion, security, and other practical aspects)
This module explores the psychological and behavioural aspects of online meetings, such as how attention spans differ online from offline. We explore the main types of, approaches to, and principles for online and blended meetings, and how to match them to your meeting objectives and needs (awareness building, exchange of information, drafting, official negotiations, etc.).
Module 2: Effective moderation
Essential characteristics of a good moderator
Steps for effective moderation
In this module, you learn how to prepare both technical and practical aspects of  moderating a discussion, including technical skills, attention to accessibility and user experience, and mitigation of problems and failures (the common 'can you hear me' or 'un/mute your mic' situations). We also discuss the application of rules of procedures in online meetings.
Module 3: Advanced and emerging technologies for online meetings
AI tools and their use the context of online meetings
Virtual and augmented reality for online meetings
This module looks at advanced and emerging technologies for online meetings. We look at tools that are already in use and those that might change the future of online meetings. By the end of the module, you should be able to answer these two questions: First, what advanced and emerging technologies are out there with (potential) applicability to online meetings? And second, what do they mean for the future of online meetings?
Module 4: Security for online events
Information security challenges (flow of digital data, components of information security, and risk assessment)
Minimising security risks (encryption, security settings, digital hygiene)
Digital data is like water: it easily leaks. In this module, we explain how data flows around the Internet when we use everyday applications, what are the main risks for information security, and how we can address them. By the end of this module, you will be able to rationally assess the real security risk of a particular online activity. You will know what to look at when selecting various communication and collaboration platforms, and what are the 'rules of thumb' for setting up and using these platforms smartly.

With the support of: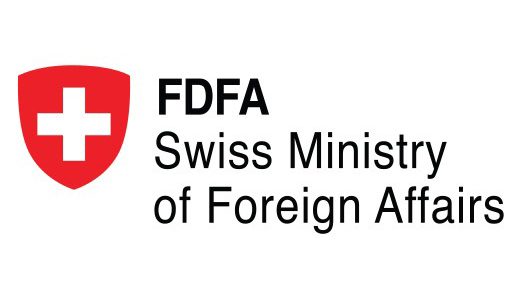 Also of interest
Need more info:
DiploFoundation (attn Tanja Nikolic)
Anutruf, Ground Floor, Hriereb Street Msida, MSD 1675, Malta
Methodology
The Online Meetings and Conferences online course is based on a collaborative learning approach, involving a high level of interaction over a period of 5 weeks. Reading materials and tools for online interaction are provided through an online classroom.
Each week, participants read an assigned module text, adding questions and comments as hypertext entries. Lecturers and other participants read and respond to these entries, creating interaction based on the module text. Every week participants also take part in a practice-based exercise for building management and moderation skills for online events.
Please note that due to the spread of course participants across time zones worldwide, scheduled online meeting times may not fall within working hours for all participants. Some participants may need to attend online sessions during the morning or evening hours.
This course requires a minimum of 6 hours of study time per week. Before you apply, please consider carefully whether you can commit the necessary time in order to complete the course successfully.
Participants who successfully complete the course will receive a Certified Online Moderator certificate awarded by DiploFoundation.
Prerequisites
Applicants should have:
Working experience with government, an international organisation, or a non-governmental organisation.
Responsibility for managing and/or running online meetings or conferences for an organisation or institution.
Sufficient knowledge of the English language to read academic texts, discuss complex concepts with other course participants, and deliver short presentations.
Regular access to the internet.
Sufficient time for online study (at least six hours per week).
Fees and scholarships
The course fee is €1000 per participant.
Note: Diplo alumni can benefit from a 15% discount on the fee for this course.
A limited number of full and partial scholarships will be provided by the Federal Department of Foreign Affairs of Switzerland. Preference for scholarships will be given to applicants from developing countries who are responsible for managing and/or running online meetings or conferences for their organisation or institution.
How to apply
Fill out the short form to start your application process for this course. You will receive an instruction email on how to continue.
Please upload a motivation letter with your application (maximum 1 page) indicating:
Details of your relevant professional and educational background, including your personal objectives and plans for the future.
Reasons for your interest in this course.
Why you feel you should be selected to participate in this course: how your participation will benefit you, your institution and/or your country.
If you are applying for a partial scholarship (only available to developing country applicants) please include the name and email address of a referee in your organisation.
Selected applicants will be notified shortly after the application deadline.
Late applications will be considered only if places remain in the course. In case of enquiries, please contact us at admissions@diplomacy.edu
Cancellation Policy
Diplo reserves the right to cancel this course if enrolment is insufficient. In case of cancellation, Diplo will notify applicants shortly after the application deadline.
Artificial Intelligence: Technology, Governance, and Policy Frameworks online...
Cybersecurity Diplomacy online course