With the sustainable development goals (SDGs) off track in many fragile contexts, and humanitarian request for funding expected to exceed US$40 billion for the first time in 2022, we are behind meeting the needs of the most vulnerable.
The nexus approach, that takes into account both the immediate and long-term needs to enhance peace, is a critical element in reversing these trends. Today, the nexus is an important topic in international relations, but while the concept is not new, the international community still struggles to operationalise it.
The Nexus online course will introduce the approach in more detail, and look into some practical ways on how to apply this concept in practice. The course will last 3 weeks during which you will engage in intensive interaction with experts in the field.
This course is currently offered in English, however participants who are more comfortable with French will have the option to write and interact in this language.
What will you learn?
Describe the

concept of nexus

(dual and triple), show an understanding of its different elements, and identify key terminology

Understand the different elements of the nexus that may be useful in

designing strategic interventions, funding proposals, and evaluating proposals
Identify major dilemmas in the nexus approach and demonstrate awareness of contemporary implementation issues

Analyse

case studies

of the nexus and assess

applicable good practices
Explain how the nexus is related to the aid effectiveness agenda and provide contextual examples

Share understanding of the nexus concept, facilitate the

use of a common language

to talk about it, and promote the appropriate programme and intervention design that reflects it
Who should apply
The course is aimed at:
Diplomats and staff of international and non-governmental organisations (NGOs)
Public servants engaged in international relations and cooperation delivering interventions in the field
Public servants and NGO representatives working in the intersection of humanitarian aid, development, and peace activities
Overview
The online course provides a deeper and further understanding of both the nexus approach and its application in the field, as well as key challenges and opportunities, covering theoretical principles across core areas, exploring practical case studies, and highlighting best practices so that stakeholders can implement policies and make commitments to further actions worldwide based on the nexus principles.
Course lecturers
Independent Senior Advisor in International Relations, Development Cooperation, and Capacity Development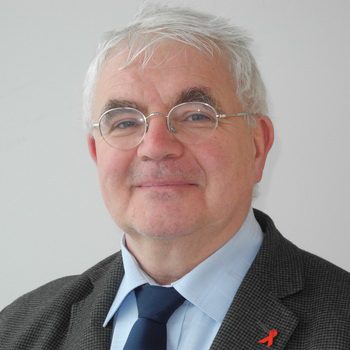 Specialist, Swiss Humanitarian Aid Unit
Also of interest
Need more info:
DiploFoundation (attn Tanja Nikolic)
Anutruf, Ground Floor, Hriereb Street Msida, MSD 1675, Malta
Methodology
This course requires a minimum of three hours of study time per week over a period of three weeks.
All aspects of the delivery use a collaborative learning approach, involving a high level of interaction among lecturers, speakers, and course participants, as follows:

Participants read the course material,

add questions and comments as textus annotations

, and watch related videos (where available).

Lecturers and other participants read and respond to these entries, creating interaction based on the module text.
Every week, participants also take part in a real-time one-hour live discussion on specific topics raised during the week.
Reading materials and tools for online engagement are provided through an online classroom.
Prerequisites
Applicants must have:
Sufficient English language skills to undertake postgraduate-level studies.
Regular internet access; dial-up connections are sufficient, broadband is preferable.
On average, 3 hours of commitment per week, including participation in live Zoom webinars once a week at specified times.
Fees and scholarships
The course fee is 800 CHF per participant, due upon acceptance into the course.
Note: Diplo alumni can benefit from a 15% discount on the fee for this course.
A limited number of partial scholarships are available for applicants from developing countries. Discounts are available for more than one participant from the same institution. 
How to apply
Fill out the short form to start your application process for this course. You will receive an instruction email on how to continue.
If you are applying for financial assistance, please upload your CV and a motivation letter that should include:
Details of your relevant professional and educational background
Reasons for your interest in the course
Why you feel you should have the opportunity to participate in this course: How will your participation benefit you, your institution and/or your country?
Cancellation Policy
Diplo reserves the right to cancel this course if enrolment is insufficient. In case of cancellation, Diplo will notify applicants shortly after the application deadline.
Tech Diplomacy online course
Foundations in Education Diplomacy online course