People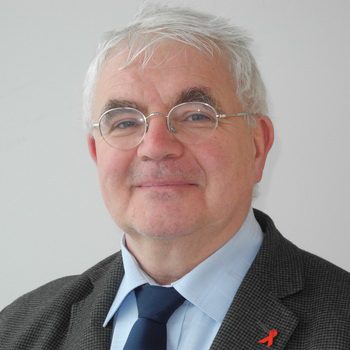 Robert Thomson
Specialist, Swiss Humanitarian Aid Unit
Mr Robert Thomson (BA MSc FRSPH) is a member of the expert group on protection of the Swiss Humanitarian Aid Unit, deployed as a specialist in sexual and gender-based violence in conflict-affected north-east Nigeria.
Robert started an international career with a youth NGO and at the World Health Organization (WHO) headquarters in Geneva, then joined the UN Population Fund (UNFPA) in Africa, the Middle East, and Central Asia, while occasionally lecturing with the Geneva Foundation for Medical Education and Research (GFMER).
After leaving the international civil service, Robert entered the Swiss Federal Administration to coordinate the Swiss delegation at the WHO Executive Board, worked on the focal points of the International Health Regulations during the Fukushima crisis, the initial Arab Spring displacements, and at the Joint UN Programme on HIV and AIDS (UNAIDS) and the Global Fund boards.
Since retirement from full-time work, Robert focuses his technical skills in the provision of humanitarian response for adolescent migrants and young refugees, developing the Boys on the Move programme for the Mediterranean and Balkans routes, along with a companion manual The Gatekeeper for use in community programmes in the Sahel region.
Robert initially studied theology and psychology, then education and training methodology, and most recently health and migration diplomacy.