Explore the origins of multilateral diplomacy and its evolution within a dynamic and rapidly changing environment.
This course introduces participants to the diplomatic interaction among more than two actors, with particular emphasis on the multilateral diplomacy represented by the United Nations system. Participants examine an overview of all protagonists and their roles, as well as the complex framework, intricate rules, and methods of multilateral diplomacy. These challenging topics are complemented by insights into the processes leading to the adoption of documents by states within international organisations, as well the current transformations affecting the multilateral system. Using illustrative case studies, the course blends an academic perspective with the experience of current practitioners of multilateral diplomacy.
What will you learn?
Provide an overview of multilateral diplomacy from its origins through to current changes introduced by globalisation and new information and communication technologies.
Describe the roles of traditional and new stakeholders with interest and influence in multilateral organisations.
Discuss the various forums and forms of multilateral diplomacy, from the formal to the informal, identifying the rules, methods, processes, and actors involved in each.
Describe the institutional framework within which multilateral diplomacy operates.
Provide examples and analyse how multilateral diplomacy is responding to factors such as political changes, globalisation and the growing influence of the business sector and civil society.
How will you learn?
In this course, you will interact intensively in discussions with classmates and lecturers from around the world. You will receive guidance and personalised feedback on your classwork from the course team.
How long will you learn?
The course lasts for 10 weeks:
1 week of course introduction and orientation to online learning
8 weeks of addressing the course topics one by one (see below for more details)
1 week for the final assignment and completing pending tasks
Who should apply
This course will be of interest to:
Practising diplomats, civil servants, and others working in international relations
Postgraduate students of diplomacy or international relations wishing to gain deeper insight through interaction with practising diplomats
Postgraduate students or practitioners in other fields seeking an entry point into the world of diplomacy
Journalists, staff of international and non-governmental organisations, translators, business people, and others who wish to improve their understanding of diplomacy-related topics
Overview
The course consists of 8 modules:
Origin, Evolution, and Objectives of Multilateral Diplomacy:  A brief historic preface covering key events that have marked the evolution of multilateral diplomacy. We examine existing intergovernmental organisations created by treaties concluded among member countries, dealing with the increasing number of issues that need international debate, action, and regulation.
Actors: Sovereign states are still the main protagonists in multilateral diplomacy, but we are currently witnessing the increased involvement of non-state actors, including non-governmental organisations, representatives of civil society and the business community. Both traditional and new actors are discussed.
Framework: We examine the increasingly diverse bodies within which governments and other actors cooperate, while their responsibilities and mandates cover ever more demanding areas and new challenges.
Rules: Despite the importance of the full observance of the constitutive acts of various international organisations, including their rules of procedure, multilateral diplomacy embraces constantly new forms of interaction, thus reflecting the need for flexibility and rapid adaptability to a dynamic environment.
Methods: Nowadays only a part of the multilateral diplomatic effort takes place in formal and solemn settings. The interaction among various actors extends to a number of modalities, including informal contacts and spontaneous coalitions of the willing. We look at both formal and informal methods of multilateral diplomacy.
Process: The preparation of diplomatic events is manifold and depends on the level at which it is undertaken: national or international, formal or informal, on substance or on procedures.
New Developments: We consider the crucial changes globalisation has introduced into the multilateral context, including the emergence of new stakeholders with interests and resources to influence the behaviour and power of states.
United Nations Concepts for Global Governance: This final lecture proposes ways that the UN can change the world, its own vision and its instruments without changing the Charter. Innovative concepts constitute a reaction to the dynamics of world affairs and to the challenges of globalisation. The concepts are illustrated by several multi-faceted approaches to an increasingly interdependent world where classic concepts such as development and security no longer reflect reality.
Course lecturers

Strategic Advisor to the Deputy Chairperson of the African Union Commission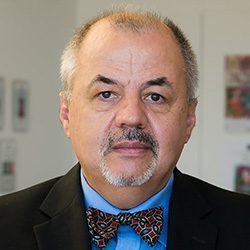 Senior Diplo Fellow | Former ambassador of the Council of Europe and Inspector of the United Nations System
Also of interest
Need more info:
DiploFoundation (attn Tanja Nikolic)
Anutruf, Ground Floor, Hriereb Street Msida, MSD 1675, Malta
Methodology
The Multilateral Diplomacy online course is based on a collaborative learning approach, involving a high level of interaction over a period of 10 weeks. Reading materials and the necessary tools for online interaction are provided in a virtual classroom.
Each week, participants study and discuss course materials and complete additional online activities. At the end of the week, participants and lecturers meet to discuss the topic of the week. For successful completion, this course requires a minimum of 5 to 7 hours of study time per week.
Participants who successfully complete a certificate course receive a certificate issued by Diplo which can be printed or shared electronically via a permanent link. Participants who successfully complete an accredited course will receive 9 ECTS credits from the University of Malta.
Prerequisites
All course applicants must have regular internet access; dial-up connections are sufficient, but broadband is preferable.
Applicants for certificate courses must have:
An undergraduate university degree OR 3 years of work experience and appropriate professional qualifications in diplomacy or international relations
Sufficient English language skills to undertake postgraduate-level studies
Applicants for accredited courses must meet the University of Malta prerequisites:
Bachelor's degree in a relevant subject with at least Second Class Honours
Proof of English language proficiency obtained within the last 2 years (minimum requirements: TOEFL paper-based – 650; TOEFL internet-based – 95; IELTS – 6.5.; Cambridge – Proficiency Certificate with Grade C or better). If when applying you are still waiting for your English language proficiency results, the University may issue a conditional letter of acceptance.
Fees and scholarships
Course fees depend on whether you wish to obtain university credit for the course or a Diplo certificate:
University of Malta accredited courses: €850
Diplo certificate courses: €690
Note: Diplo alumni can benefit from a 15% discount on the fee for this course.
A limited number of partial scholarships are available for diplomats and others working in international relations from developing countries. Discounts are available for more than one participant from the same institution. 
You can apply for this course as:
How to apply
Fill out the short form to start your application process for this course. You will receive an instruction email on how to continue.
Applying for financial assistance? Please indicate this on the application form, upload your CV, and a motivation statement that should include:
Details of your relevant professional and educational background
Reasons for your interest in the course
Why do you feel you should have the opportunity to participate in this course? How will your participation benefit you, your institution and/or your country?
Please note that financial assistance from Diplo is available only to applicants from developing countries! 
Late applications will only be considered if there are spaces available in the course.
Apply for a University of Malta accredited course
Complete application packages must be received by specified application deadlines in order to be considered.
Two copies of the University of Malta application form filled out in full
Certified copies of original degree(s) and official transcripts
English translations of degree(s) and transcripts if they are not in English, signed and stamped by a translator
English language proficiency certificate obtained within the last two years (minimum requirements TOEFL paper-based – 650; TOEFL internet-based – 95. IELTS – 6.5.; Cambridge – Proficiency Certificate with Grade C or better). Please indicate on the application form if you are still waiting for your English language proficiency results
Photocopy of personal details pages of your passport
If you are requesting financial assistance, please include your CV and a motivation letter with your application. The motivation letter should include details of your relevant professional and educational background; reasons for your interest in the course; and why you feel you should have the opportunity to participate in this course (i.e. how will your participation benefit you, your institution and/or your country). Financial assistance from DiploFoundation is available only to applicants from developing countries.
Application fee or proof of payment (€100, non-refundable – see methods of payment).
Please send the complete application package by email to admissions@diplomacy.edu or by post to:
DiploFoundation
Anutruf, Ground Floor
Hriereb Street
Msida, MSD 1675, Malta
Please note that by sending your application package, you are confirming that you have read Diplo's Privacy Policy. Please note that Diplo will process and share your personal data with third parties (including the University of Malta) for admissions and academic matters, administering finance, and administrative purposes in accordance with the Privacy Policy.
Cancellation policy
Diplo reserves the right to cancel this course if enrolment is insufficient. In case of cancellation, Diplo will notify applicants shortly after the application deadline. Applicants who have paid an application fee may apply this fee towards another course or receive a refund.
Diplomatic Protocol and Etiquette online course
Cybersecurity for South-Eastern Europe online course