Learn to effectively advance education as a bridge that promotes peace, prosperity, and sustainability.
Governments are primarily responsible for fulfilling the right to education for children worldwide. However, global education goals such as Sustainable Development Goal 4 cannot be achieved without cooperation, coordination, and collaboration across sectors and among diverse, non-state actors in the areas of education and development who are increasingly influencing international policy, funding structures, and the proliferation of services and initiatives. Education Diplomacy builds relationships across sectors, stakeholders, and borders using the skills of diplomacy to cultivate trust, shape consensus, and innovate solutions to education challenges. Complex issues related to inclusion, gender equality, and financing will require Education Diplomacy so that groups with different priorities are able to work together to advance transformative agendas for education.
This online course, offered by the Center for Education Diplomacy (an initiative of the Association for Childhood Education International) in partnership with DiploFoundation, explores the concept in depth and considers its practical relevance for a broad impact on education.
What will you learn?
Increase the capacity of the selected states to participate efficiently and effectively in multilateral diplomacy.
Strengthen functional links between participating states and International Geneva.
Help the participating states make effective use of e-tools in order to overcome geographical, financial, and human resource limitations.
Make participants from the selected states aware of the importance of the activities and decisions being taken or implemented in Geneva.
How will you learn?
In this course you will interact intensively in discussions with classmates and lecturers from around the world. You will receive guidance and personalised feedback on your classwork from the course team.
How long will you learn?
The course lasts for 9 weeks:
1 week of course introduction and orientation to online learning
8 weeks of addressing the course topics one by one (see below for more details)
Who should apply
This course will be of interest to anyone who seeks to engage more deeply in their work through systemic, interdisciplinary knowledge and a greater understanding of diplomatic skills and processes. Course content is particularly targeted to:
Diplomats responsible for educational exchange as part of a cultural diplomacy portfolio (i.e., cultural attachés).
Officials from ministries of education or other ministries whose work touches on international education issues.
Staff of international organisations and NGOs (UNESCO, UNICEF), civil society, and the private sector working on or interested in international education issues.
Educators with solid understanding of international issues in education and interested in the workings of diplomacy as it relates to education.
Graduate students interested in deepening their studies related to comparative and international education, international education policy and development, international affairs with a focus on education, international development, and human rights.
Overview
The course consists of 8 modules:
Education diplomacy as 'new diplomacy': the traditional understanding of diplomacy; the 'new diplomacy'; the normative dimensions of education diplomacy; suggestions towards a better understanding of education diplomacy; the role of power in education diplomacy.
A cognitive framework for education diplomacy: education as a human right, education for human rights; education as development, education for development; improving education: qualitative vs. quantitative approaches.
States in education diplomacy: from national concerns to international affairs; who is involved?; goals and uses of education diplomacy; what are the skills needed for education diplomats from a state-centric perspective?
Non-state actors in education diplomacy: what kinds of non-state actors are participating in education diplomacy forums?; how are individuals and civil society organisations influencing the advancement of education at the local, national, regional, and global level?
Education and the international legal and policy framework - developing norms, goals, and policy: the development of international education norms (establishing and developing education as a human right, The World Education Forum and Education for All movement, the MDGs and the SDGs); international law – a few distinctions: law, customary law, and soft law; other legal instruments; policy documents.
Diplomatic negotiations: typical phases of a negotiation process (prenegotiations: establishing common ground, agenda, and procedure; around-the-table negotiations: formula and details); momentum and the use of deadlines; strategies.
Applied education diplomacy: how is education diplomacy being used to secure investment in education, particularly for the most vulnerable groups?; successes, challenges, and potential for education diplomacy in areas of early childhood, emergency contexts, girls' education, and disability inclusive education.
Critical issues and future outlook: achieving the SDGs; monitoring and 'measure what we treasure'; financing for education; globalisation and its pressures - exchange, collaboration, harmonisation.
Course lecturers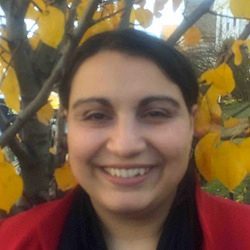 Education Diplomacy Consultant, Association for Childhood Education International
Also of interest
Need more info:
DiploFoundation (attn Tanja Nikolic)
Anutruf, Ground Floor, Hriereb Street Msida, MSD 1675, Malta
Methodology
The Education Diplomacy online course is based on a collaborative learning approach, involving a high level of interaction over a period of 9 weeks. Reading materials and the necessary tools for online interaction are provided in a virtual classroom.
Each week, participants study and discuss course materials and complete additional online activities. At the end of the week, participants and lecturers meet to discuss the topic of the week. For successful completion, this course requires a minimum of 5 to 7 hours of study time per week.
Participants who successfully complete a certificate course receive a certificate issued by Diplo which can be printed or shared electronically via a permanent link.
Prerequisites
Applicants must have an undergraduate university degree. At least two years experience working in a relevant field with a strong interest in international education issues is recommended.
Fees and scholarships
The course fee is €810 per participant, due upon acceptance into the course.
A limited number of partial scholarships will be available to selected candidates from developing countries who are active in the field of education diplomacy. Please indicate on your application form if you are requesting a scholarship.
A 10% reduction in the course fee is available for participants who register as part of a group of two or more from the same institution. Please indicate on your application form if you are applying as part of a group.
A 10% reduction in the course fee is available for participants who are members of the Association for Childhood Education International.
Participants who successfully complete Foundations in Education Diplomacy can apply the course toward a Diploma in Social Innovation with the UPEACE Centre of Executive Education. Please contact edudiplomacy@acei.org if you would like to learn more about this benefit.
Nexus: Breaking the silos between humanitarian, development, and peace acti...
Advanced Diploma in Internet Governance