People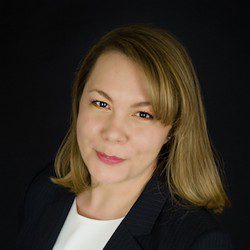 Pavlina Ittelson
Executive Director, Diplo US
Ms Pavlina Ittelson joined Diplo in 2017 and currently serves as the executive director of Diplo US. She focuses on the legal aspects of internet governance in the fields of internet jurisdiction, cybersecurity, and alternative dispute resolution. She also curates the topics of Jurisdiction, Alternative Dispute Resolution, and Intellectual Property Rights on the GIP Digital Watch observatory website.
Prior to joining Diplo, Pavlina practiced law as an attorney and a legal project manager in the fields of international business, science, and technology. Pavlina received her degree in Law from Comenius University, Bratislava, and her LLM in International Business Law from the Central European University, Budapest. A native of Slovakia, she now resides in the Washington, DC area.
Diplo: Effective and inclusive diplomacy
Diplo is a non-profit foundation established by the governments of Malta and Switzerland. Diplo works to increase the role of small and developing states, and to improve global governance and international policy development.
Want to stay up to date?
Subscribe to more Diplo and Geneva Internet Platform newsletters!