People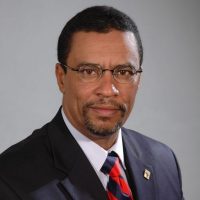 Moctar Yedaly
Former Minister of Digital Transformation and Innovation, Government of Mauritania
Moctar Yedaly is a PHD Candidate in law, with two engineering degrees and an MBA in international Business. Former Minister of transport and Infrastructure, former Minister of Digital Transformation and innovation in Mauritania and former executive of the African Union Commission (AUC). He is graduated from George Washington University, Amity University and Institute of Informatics. He has more than 25 years of international experience in networks management, resources evaluation and policy preparation.
After many years in telecom industry in the USA and in Africa, Moctar led the Information Society department within the AUC – an Intergovernmental organization with HQ in Ethiopia – from 2008 to 2021. In this capacity and working for and with the 55 AU Member States, he led the drafting and adoption of the African Union policies and regulations in the field of ICTs.
He led the drafting and adoption of the AU Digital Transformation Strategy 2020 -2030 and the AU Convention on Cybersecurity. He is the father of the delegation of the Dot Africa Domain Name. Moctar led the assessment of the Digital Transformation in Ethiopia and Cybersecurity Capacity Building Programs in Africa on behalf of several international institutions.