DiploNews – Issue 448 – 1 August 2022
Upcoming study opportunities
⭐ Subscribe to Diplo's Courses Newsletter and stay informed about our upcoming courses, programmes, and workshops.
⭐ €400 early bird discount! Master/Postgraduate Diploma in Contemporary Diplomacy
Diplo is now accepting applications for the 2023 online Master/Postgraduate Diploma in Contemporary Diplomacy and the MA/PGD with a specialisation in internet governance, run in cooperation with the University of Malta Department of International Relations. The programme starts on 30 January 2023.
Apply by 1 September 2022 and benefit from our €400 early bird discount!

During 16 to 20 months of online study, the programmes guide working diplomats, international relations professionals, and internet policymakers through the theoretical and practical building blocks of diplomacy, with a focus on contemporary issues and challenges.
Scholarships covering 20%–50% of the Postgraduate Diploma fee are available for applicants from small and developing states.
For further information and to apply, please visit the MA/PGD in Contemporary Diplomacy web page.
⭐ 10 years of the Humanitarian Diplomacy online course!
This year marks the 10th anniversary of the course, delivered by the International Federation of Red Cross and Red Crescent Societies (IFRC) in partnership with Diplo.
Learn how to advance your career and improve the work of your organisation. Visit the Humanitarian Diplomacy course web page.
Starts: 12 September 2022. Application deadline: 15 August 2022.
⭐ Autumn 2022 online courses: Applications open!
Register now to reserve your place in our popular autumn courses:

Application deadlines for certificates issued by Diplo: 5 September 2022
We are happy to celebrate Diplo's 20th anniversary with an increased alumni discount of 20% on all courses until the end of 2022!
For further information and to apply, click the course titles above or visit Diplo's course catalogue.
Need financial assistance? Scholarships available!
Thanks to the support from the government of Malta, partial scholarships are available for applicants from developing countries to attend upcoming Diplo online courses. These scholarships cover 30%–60% of course fees and can be applied to most online courses in 2022. Browse our course catalogue and contact us at admissions@diplomacy.edu for further information.
⭐ #NEW! Nexus online course!
The Nexus online course covers the vital humanitarian–development–peace (HDP) nexus which aims to more effectively meet human needs, mitigate vulnerabilities, and achieve sustainable peace. Find out more!

⭐ #NEW! Data Governance in the Digital Economy online course!
The Data Governance in the Digital Economy online course helps students understand the complexity of data governance in a holistic manner by covering the technical, economic, legal, policy, and geopolitical aspects of this topic. Find out more!

Blogs and publications
◆ Diplomacy as poetry
In her Diplo Wisdom Circle article, Diplo faculty member Biljana Scott looks at how poetry can help diplomats use ambiguity and ambivalence efficiently. Read the blog post!
◆ Digital Watch newsletter #71 (in French)
The 71st Digital Watch newsletter has been translated into French. This issue tackles AI and its (alleged) sentience, Africa as one of the centres of the digital scene, rules and codes for online content, and more! Téléchargez votre copie!
◆ #NEW topic: The geostrategy of microchips
We have launched a brand-new semiconductors page on dig.watch where we examine their production process, the factors contributing to the current global shortage, and the effects the shortage has on geopolitics. Visit the 'Semiconductors' dedicated page!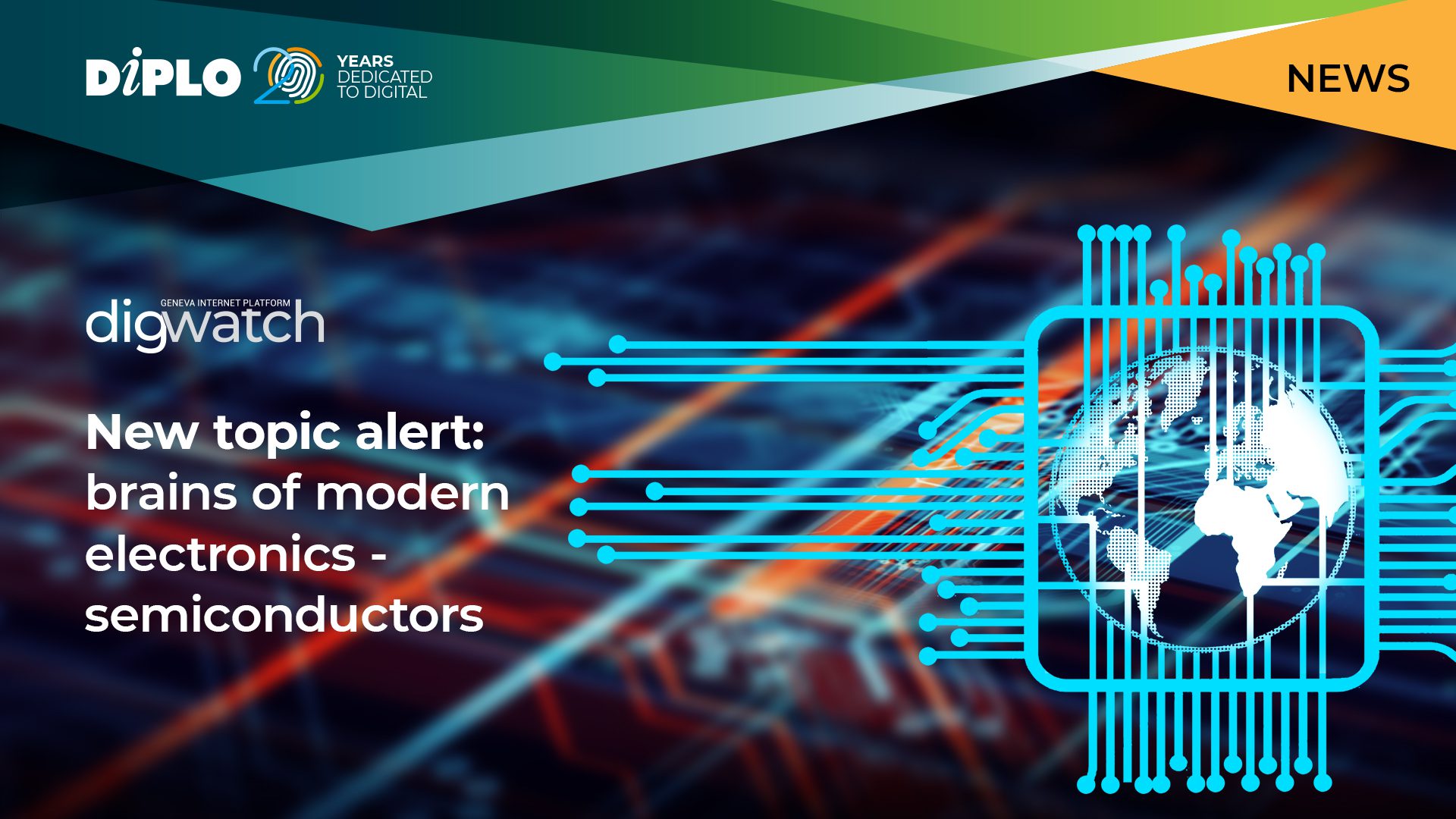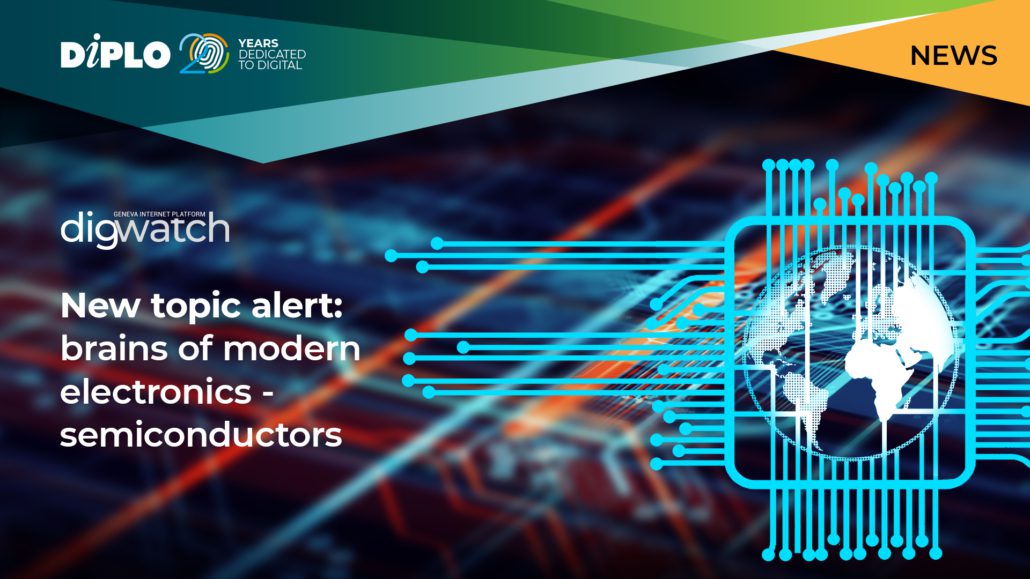 Podcasts
◆ DigitalDots Talks #2: The Risk of a Fragmented Internet and Cyber Conflicts 
French Ambassador for Digital Affairs Henri Verdier analyses the risks of a fragmented internet and the need for responsible behaviour in cyberspace, especially in cases of cyber conflicts. Listen to the podcast on Spotify!
◆ Diplomacy, Light #5: Consultation (and Cooperation?): Article V of the Biological Weapons Convention
Dr James Revill discusses the consultative process organised under Article V of the Biological Weapons Convention (BWC) which began on 27 July in Geneva. Listen to the podcast on SoundCloud!
Don't miss…
◆ Cybersecurity and Cyber Diplomacy: Interview with Equilibrium Global
Diplo's Vladimir Radunović talked to Equilibrium Global about cybercrime and cyber diplomacy, the weaponising of victims, international negotiations, security by design, and more. Watch the interview!
Subscribe to Diplo's News