Capacity development has been emerging as a central approach within development for more than two decades. This approach has gradually shifted the focus of development practice from simple financial aid and technical cooperation towards a complex new paradigm that encourages and demands active involvement and ownership from the people and communities involved in aid programmes. The approach takes into account the broader political, social, and economic environment in which change takes place. Capacity development co-exists and is supported by older forms of development practice, and is a continuously shifting paradigm as experience informs policy, practice, and theory.
To help you better understand and master this complex paradigm, this course introduces the key concepts, principles, and values of capacity development. The main focus is on building practical skills for better design, planning, implementation, and assessment of capacity development initiatives.
Course materials were developed with the support of the Swiss Agency for Development and Cooperation (SDC), the United Nations Development Programme (UNDP), the Learning Network on Capacity Development (LenCD), and Learn4Dev.
What are the course objectives?
Concept of capacity development
By the end of this course, participants should be able to:
Explain the concept of capacity development, with understanding of different levels of implementation, types of capacity, and themes for application.
Define capacity and capacity development appropriately for your particular context and/or professional environment.
Describe how capacity development is related to the aid effectiveness agenda.
Explain and provide examples of the importance of context and culture for effective capacity development.
Practical skills
By the end of this course, participants should be able to do some or all of the following (based on their particular needs and interests):
Assess existing capacity and define capacity needs.
Assess change readiness.
Define the change process and map the changes required.
Map and work effectively with stakeholders, when starting a capacity development project or programme.
Formulate capacity goals and objectives.
Formulate capacity indicators for different contexts and levels.
Design a capacity development approach, including selecting and adapting appropriate methods and tools.
Work with incentives to stimulate change.
Measure capacity outcomes and results for different levels and contexts.
Develop monitoring and evaluation processes that foster learning.
Understanding and application
By the end of this course, participants should be able to:
Develop a capacity development strategy.
Analyse case studies of capacity development to identify best practices.
Assess and evaluate what others are suggesting/offering as capacity development interventions.
Negotiate or advocate for capacity development to be integrated effectively into programmes and projects.
Facilitate and promote shared understanding of capacity development concepts, and use of a common language to talk about capacity development.
Collaborate effectively online.
How will you learn?
In this course you will interact intensively in discussions with classmates and lecturers from around the world. You will receive guidance, and personalised feedback on your classwork, from the course team.
How long will you learn?
The course lasts for 9 weeks:
1 week of course introduction and orientation to online learning
8 weeks of addressing the course topics one by one (see below for more details)
Who should apply
This course will be of interest to practitioners of capacity development and other professionals working in the development field who plan to start working specifically in capacity development.
Overview
The course consists of 8 modules:
Introduction to capacity development. Core concepts for capacity development: levels, types and themes; defining capacity and capacity development; the relevance of culture and context; building a shared understanding about the principles and values of capacity development.
Assessing existing capacity; defining capacity needs. Who should do the assessment; framing the assessment; what to assess; choosing an assessment approach and tools; helpful assessment questions to work with; defining capacity needs.
Change readiness and working with a change process. Why assess for change readiness, defining the scope of the assessment; finding and creating assessment tools; working with the results of the assessment.
Working with stakeholders. Why map stakeholders?; what, who, and how to map. 
Capacity goals, objectives, and indicators. Why set goals and objectives?; capacity goals and what they need to cover; levels of focus for capacity goals; capacity objectives; levels of focus for capacity objectives; the learning and change perspective; why indicators are needed; who should define and use indicators; starting with baseline information; types of indicators; sequencing indicators over time; selected examples.
Capacity development approaches. Preparing for good design; getting started and deciding entry points; choice of interventions; sequencing, selected approaches, tools and techniques for learning and change at all levels; working with incentives to stimulate change.
Measuring capacity results at all levels. Who needs to be involved in measurement, and how; what needs to be measured and criteria for measurement; creating a measurement framework to fit the context; tools for measurement.
Monitoring and evaluation for learning. Benefits and characteristics of M&E processes that foster learning; challenges; tools and methods. Course review and wrap-up.
Course lecturers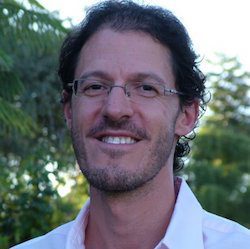 Capacity Development Consultant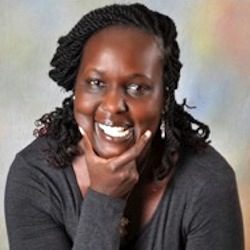 Senior Program Officer, Sub-Saharan Africa, International Budget Partnership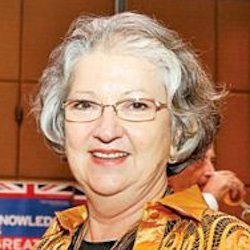 Capacity Development Consultant
Also of interest
Need more info:
DiploFoundation (attn Tanja Nikolic)
Anutruf, Ground Floor, Hriereb Street Msida, MSD 1675, Malta
Methodology
The Capacity Development online course is based on a collaborative learning approach, involving a high level of interaction over a period of 9 weeks. Reading materials and the necessary tools for online interaction are provided in a virtual classroom.
Each week, participants study and discuss course materials and complete additional online activities. At the end of the week, participants and lecturers meet to discuss the topic of the week. For successful completion, this course requires a minimum of 5 to 7 hours of study time per week.
Please note that due to the spread of course participants across time zones worldwide, scheduled online session times may not fall within working hours for all participants. Some participants may need to attend online sessions during the morning or evening hours.
Participants who complete the course successfully will receive an electronic certificate issued by Diplo.
Prerequisites
Applicants must have:
At least two years of experience working in the development field at the sector, national, regional, or international level, with preference given to applicants already working in capacity development.
Sufficient English language skills to undertake postgraduate-level studies.
Regular internet access; dial-up connections are sufficient, broadband is preferable.
Fees and scholarships
The course fee is €790 per participant, due upon acceptance into the course.
Note: Diplo alumni can benefit from a 15% discount on the fee for this course.
A limited number of partial scholarships are available for applicants from developing countries. Discounts are available for more than one participant from the same institution.
How to apply
Fill out the short form to start your application process for this course. You will receive an instruction email on how to continue.
Please upload a motivation letter with your application (maximum 1 page) indicating:
Details of your relevant professional and educational background, including your personal objectives and plans for the future.
Reasons for your interest in this course.
Why you feel you should be selected to participate in this course: how your participation will benefit you, your institution and/or your country.
If you are applying for a partial scholarship (only available to developing country applicants) please include the name and email address of a referee in your organisation.
Selected applicants will be notified shortly after the application deadline.
Late applications will be considered only if places remain in the course. In case of enquiries, please contact us at admissions@diplomacy.edu
Cancellation Policy
Diplo reserves the right to cancel this course if enrolment is insufficient. In case of cancellation, Diplo will notify applicants shortly after the application deadline.
Diplomatic Protocol and Etiquette online course
Cybersecurity for South-Eastern Europe online course