The Future of Diplomacy: Report, videos, photos available
Published on 05 December 2017
Updated on 07 August 2022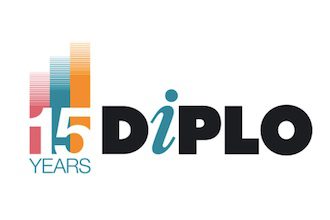 In November, Diplo celebrated 15 years of DiploFoundation and 25 years of research and training on Internet and diplomacy.
To mark this milestone, we reflected on the role of diplomacy in the modern era, and the impact of technology and other areas on the core functions of diplomacy, while keeping a firm eye on the future. The conference on The Future of Diplomacy took place in Malta, on 17–18 November 2017.
The two-day conference featured interactive debates on a wide range of topics pertaining to diplomacy, digital policy, and Internet governance. Participants discussed:
The impact of digitalisation and emerging technologies on core diplomatic functions.
Digital policy issues that appear more and more frequently on the international diplomatic agenda (from cybersecurity and digital commerce, to big data and blockchain technologies).
Trends and tools in diplomatic training, from visual elements such as infographics and illustrations, to massive open online courses (MOOCs), webinars, and blended learning.
Artificial intelligence (AI), automation, robotics, and their potential impact on the core social and ethical pillars of humanity.
Trends on and practical insights into the use of technologies in our daily lives.
The conference brought together over 150 participants from around the world, including high-level officials from the governments of Malta and Switzerland, diplomats and students of diplomacy, practitioners and researchers in Internet governance and digital policy, and Diplo alumni and members of DiploTeam.Participating also in the conference were: H.E. Ms Marie-Louise Coleiro Preca, President of Malta; Hon. Mr Carmelo Abela, Minister for Foreign Affairs and Trade Promotion of Malta; and Amb. Valentin Zellweger, Permanent Representative of Switzerland to the United Nations Office and to other international organisations in Geneva.
An innovative feature was that all conference participants were awarded blockchain certificates, created by Diplo's Technical Team and CreativeLab.
The conference was held under the patronage of the Ministry for Foreign Affairs and Trade Promotion of Malta, and the Federal Department of Foreign Affairs of Switzerland.
Several resources are now available; follow the links below, or visit the conference website for more updates:
Subscribe to Diplo's Blog