The power of Science Diplomacy at work – a collaborative mechanism in which CAS demonstrated 'science in diplomacy', through its provision of technical guidance and successfully informed foreign policy objectives with science.  UNESCO's Cluster Office for the Caribbean demonstrated 'diplomacy for science', facilitating international science cooperation"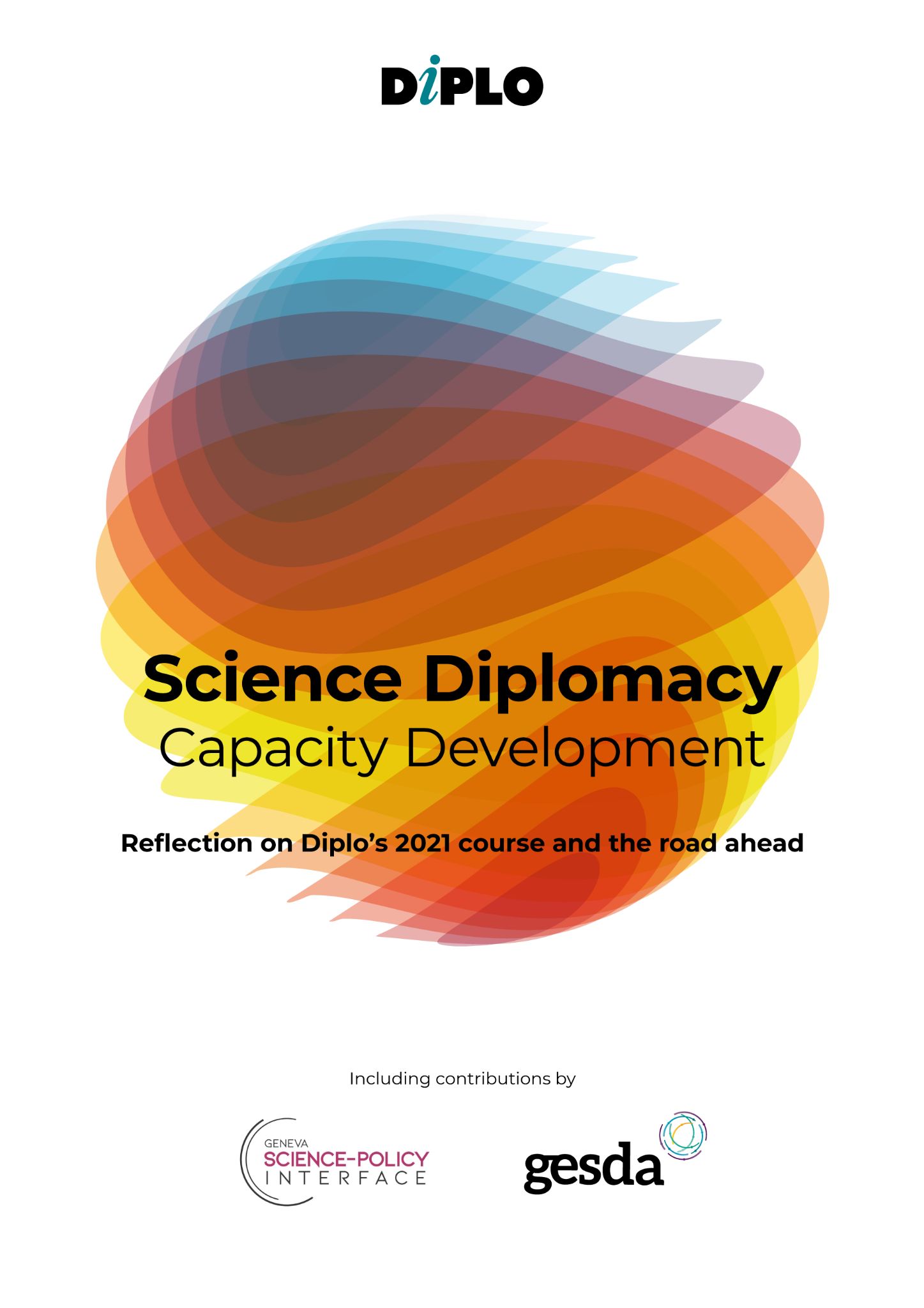 Note: This article is a part of the publication 'Science diplomacy capacity development: Reflections on Diplo's 2021 course and the road ahead'
Science Diplomacy led me to reflect on aspects of my work through a new lens. Science and diplomacy were creatively applied, resulting in solutions for capacity building and awareness of crucial concepts of Science, Technology and Innovation (STI). 
The Caribbean 
As Guyana's National Science Coordinator, tasked with the improvement of basic scientific literacy, I engaged the Caribbean Academy of Sciences (CAS) and UNESCO from 2009-2019. As a science academy, CAS supports capacity development and raises awareness for advancing scientific literacy in the English-speaking Caribbean countries through its country chapters. CAS hosts teacher training workshops on STEM and other interactive teaching methodologies to increase interest in science and science careers. UNESCO's Cluster Office for the Caribbean is mandated to create cooperation mechanisms and provide technical support for science policy development and its related programmes in the basic sciences and education. 
An evaluation of formal science education at the primary and secondary levels in Guyana revealed several areas for improvement. Antiquated teaching approaches led to limited student interest and participation in the sciences. Limited access to trained science teachers, science laboratories and other related resources directly affected the quality of the teaching and learning process. 
A national working group on Science and Technology was established which brought together state actors from the Government of Guyana, the University of Guyana and national institutions along with scientists from CAS and a technical support team from the UNESCO Cluster Office for the Caribbean. With funding support from UNESCO from 2009-2011, this working group developed a national Science and Technology policy. One of the first supporting programmes was UNESCO's introduction of its Global microscience experiments project in Guyana in fifteen pilot secondary schools in 2010. Within three years, microscience kits with supporting teacher and student manuals were used in most of the primary and secondary schools in Guyana. This resulted in the doubling of student entries and simultaneously improved student performance in the pure sciences at both levels.  As the project coordinator for this policy development process, I practiced 'boundary spanning'. This type of science-policy interface (SPI) fits the assignment model (Karoneen et al, 2020) where demand driven scientific support is provided for policymakers. The demand in this case was the urgent need to reverse the decline of students' performance in the sciences.  I was assigned by UNESCO as the regional project coordinator and training facilitator for the expansion of its microscience programme in six other Caribbean countries through a UNESCO funded sub-regional project. 
This was the power of Science Diplomacy at work – a collaborative mechanism in which CAS demonstrated 'science in diplomacy', through its provision of technical guidance and successfully informed foreign policy objectives with science.  UNESCO's Cluster Office for the Caribbean demonstrated 'diplomacy for science', facilitating international science cooperation" (Royal Society, 2010, p. vi).
Science Diplomacy at work in the Private Sector
At ASR's Yonker's Sugar Refinery, New York, I recently led a Continuous Improvement (CI) project on chemical loss monitoring. A cross-functional team consisting of a Systems Control Engineer, a Chemist, a Sustainability Engineer and two Process Engineers from the Engineering, Quality Assurance and Process departments respectively was assembled.  Through the application of lean six-sigma and the Design, Measure, Analyze Improve and Control (DMAIC) roadmap, this team successfully improved chemical loss monitoring – another example of 'boundary spanning' and Science Diplomacy at work. 
My work demonstrates the application of Science Diplomacy as a powerful multistakeholder collaborative mechanism in policy and programme development and continuous improvement in both public and private sectors.

Read more