The Enterprise Data Strategy (EDS) aims to ensure that State Department's workforce is equipped with the timely and relevant data necessary to make informed management decisions.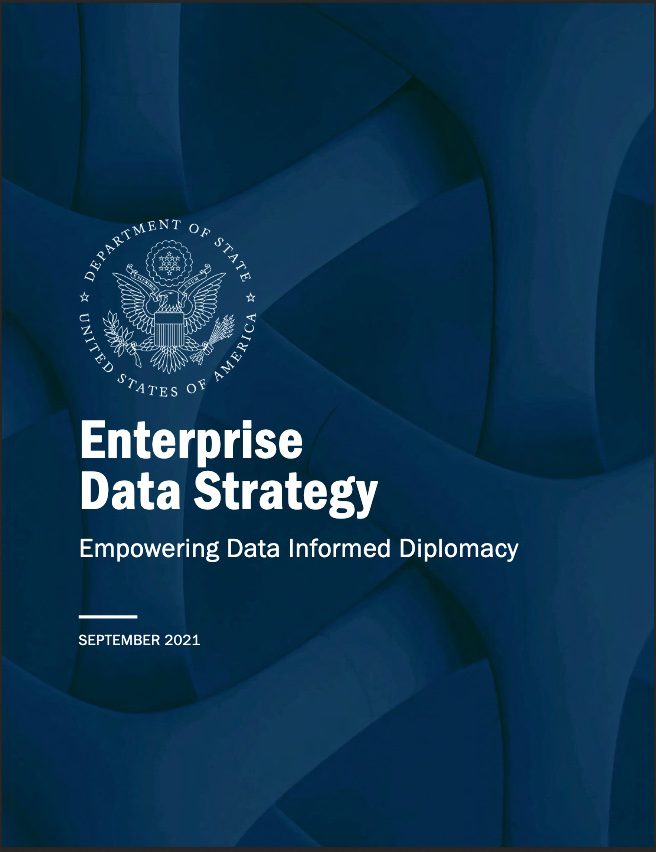 The U.S. Data Diplomacy Strategy is summarised in this illustration
The US Data Diplomacy Strategy has the following four main goals: 
Cultivate data culture
Accelerate decisions through analytics
Establish mission-driven data management
Enhance enterprise data governance
You can read the annotated text of the U.S. Data diplomacy strategy. You can also follow developments on the Data Diplomacy page as well as join our courses.
You can let us know if you are interested to receive updates on data diplomacy by subscribing here.

PDF