Bulgarian Diplomatic Institute recognises DiploFoundation's contribution to Institute's work
DiploFoundation is the recipient of this year's honorary award by the Bulgarian Diplomatic Institute, for contribution to the development and the consolidation of the Institute. The award, bestowed every year to a Bulgarian recipient and to a foreign citizen or organisation, was presented to Prof. Jovan Kurbalija, Executive Director of DiploFoundation.
The Institute described DiploFoundation's contribution as 'significant' to many aspects of the Bulgarian Diplomatic Institute's work, 'notably through sharing foreign policy expertise and practical skills, both within the Institute's training programs and in the field of applied research and public activities'. 
The Institute said that 'over the years, our co-operation, in the form of workshops, exchange of experts for participation in seminars, as well as in the framework of the International Forum on Diplomatic Training, has helped to share many good practices regarding modern public and digital diplomacy and the relationship between the diplomatic profession and new information and communication technologies – a topic that became even more relevant in 2020'.
The Bulgarian Diplomatic Institute, whose motto is 'By teaching others, we teach ourselves', was established in 2003. In addition to training diplomats, the Institute is also a research centre in the field of international relations, thereby supporting Bulgarian state institutions.
The Bulgarian winner of the award is Prof. Ingrid Shikova, 'a longtime friend, partner, and member of the National Advisory Board of the Bulgarian Diplomatic Institute'.
​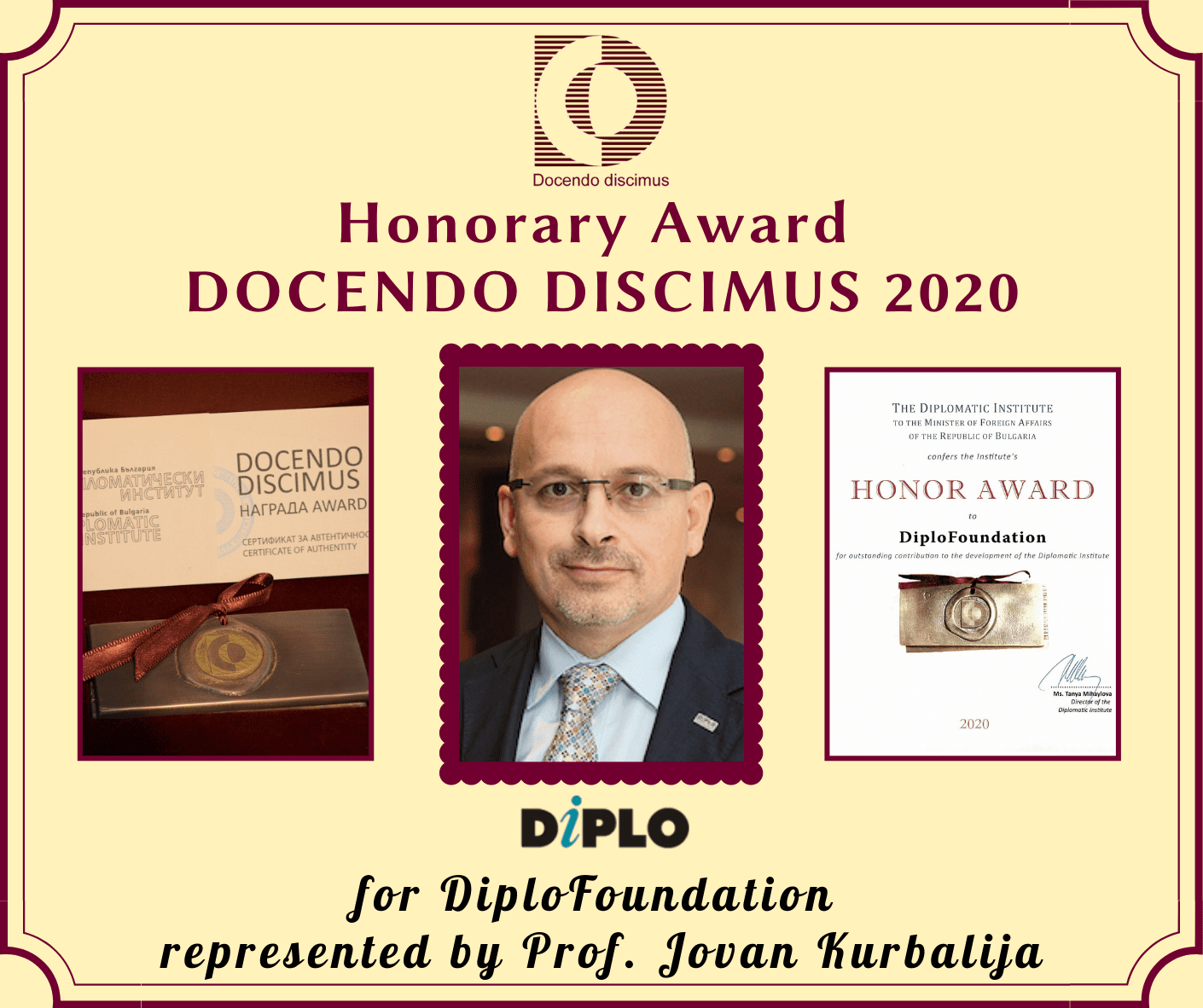 ​