People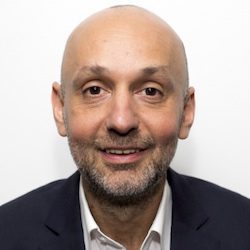 Valeriu Nicolae
Communications Trainer
Mr Valeriu Nicolae is a human rights activist and communications trainer with extensive experience in Europe and worldwide. From 2015, he worked for the Romanian government as State Counsellor at the Prime Minister's Chancellery, and as State Secretary at the Ministry of Labour, Family, Social Protection and Elderly. From autumn 2016 to mid-2017 he worked at the Council of Europe as Special Representative of the Secretary General. His work includes social policy and social services, national programmes for children rights, social inclusion, and poverty policies.
He founded and served as president of the Policy Center for Roma and Minorities, a Bucharest-based think tank; he also co-founded the European Roma Policy Coalition, which includes some of the most active NGOs in the field of human rights. Prior to engagement with the Romanian government, he worked with World Vision Romania, as a senior consultant for the Open Society Institute and European institutions, and as director and advocacy director for a network of European Roma NGOs (ERGO).
Valeriu holds a Master in Contemporary Diplomacy from the University of Malta. He has written and published extensively on Roma issues and human rights. He regularly presents papers at international conferences and conducts training seminars on human rights, advocacy and communication skills, including for Aspen Institute Romania and World Vision. He is a regularly invited lecturer for Amnesty International and many universities and intergovernmental institutions. In recent years Valeriu has dedicated a good part of his time to working with schoolchildren in Bucharest's worst ghetto (educational and sports activities), together with a growing team of volunteers.