Event description
As part of the Strengthening transparency in the Ministry of Foreign Affairs through improving strategic communications with Serbian citizens training programme, DiploFoundation delivered a media simulation workshop for the Serbian Ministry of Foreign Affairs on 31 October – 1 November.
The first day of the workshop focused on improving participants' public and one-to-one speaking skills, through a combination of hands-on exercises designed to help participants identify their strengths and weaknesses, and through analysing positive and negative speaking examples from public personalities. Special emphasis was placed on how to avoid stress and increase persuasion when talking to people. Based on an analysis of video-recordings from the first day, exercises for the second day included writing press releases, basics of diplomatic protocol, and practicing written and verbal communication aimed at intergovernmental institutions (UN, EU, and Council of Europe).
The workshop was delivered to a group of ten highly motivated Serbian diplomats, who wholeheartedly engaged with Mr. Valeriu Nicolae, as the facilitator, in both discussions and practical simulations. A follow-up to the workshop was delivered in the form of individual consultations and advice Mr. Nicolae provided to each participant via Skype.
The training is built on experience gathered during a decade of work at the highest level within civil society, governmental, and intergovernmental organisations, delivering hundreds of speeches in front of large audiences (including interviews on CNN, BBC, and DW) and writing hundreds of articles, official speeches, and press releases.
Participants' impressions are best summarised in the following testimonial we received following the workshop: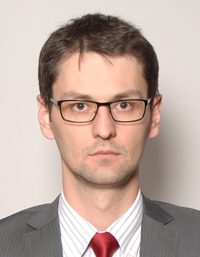 Media training with Diplo Foundation was truly a great experience, both provocative and engaging. The exercise widened my understanding of the media environment and thought me how to use my words and body language to deliver effective messages, maintain composure throughout media interviews and avoid the potentially disastrous consequences of being ill prepared. 
I am grateful to Diplo Foundation and Mr. Valeriu Nicolae, who masterfully conducted the training sessions, for this enriching and highly pragmatic experience, and I recommend it to all diplomats desiring to improve their media skills.
Filip Pavlović
Foreign Policy Officer
Sector for the EU
Workshop facilitator
Mr Valeriu Nicolae is a human rights activist and communications trainer with extensive experience in Europe and worldwide. From 2015, he worked for the Romanian government as State Counsellor at the Prime Minister's Chancellery, and as State Secretary at the Ministry of Labour, Family, Social Protection and Elderly. From autumn 2016 to mid-2017 he worked at the Council of Europe as Special Representative of the Secretary General. His work includes social policy and social services, national programmes for children rights, social inclusion, and poverty policies.