People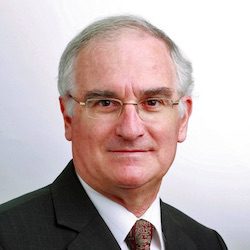 Saviour F. Borg
Advisor to the Minister for Foreign Affairs and Trade Promotion and Ambassador-Designate to Switzerland
Ambassador Saviour F. Borg has served in Malta's Foreign Service from 1977 to 2012, having joined the Maltese Civil Service in 1965. He is currently serving as an Advisor to the Minister for Foreign Affairs and Trade Promotion. He is also Malta's Ambassador to the Swiss Confederation, the Principality of Liechtenstein, and to Bosnia and Herzegovina. From August 2007 to January 2012, he served as the Permanent Representative of Malta to the United Nations in New York, also serving as the Rapporteur of the United Nations Committee on the Inalienable Rights of the Palestinian People.
From July 2003 to July 2007, Ambassador Borg served as the Permanent Representative of Malta to the United Nations Office, its Specialised Agencies and Other International Organisations with Headquarters in Geneva, including the World Trade Organisation, and Head of Malta's Observer Delegation to the Conference on Disarmament, the Commission on Human Rights, and its successor, the United Nations Human Rights Council.
From April 1999 to April 2003, Ambassador Borg served as Ambassador Extraordinary and Plenipotentiary of Malta to the People's Republic of China, serving concurrently as Malta's Ambassador to Japan, the Republic of Korea and the Democratic People's Republic of Korea. From January 1997 to March 1999, Ambassador Borg served as Permanent Representative of Malta to the UNOV, UNIDO, IAEA, CTBTO, UNEP and OPCW.
Ambassador Borg was a Member of the Executive Staff in the Office of the President of the Forty-Fifth Session of the United Nations General Assembly when in 1990 it elected to the post the then Malta's Minister of Foreign Affairs, Professor Guido de Marco.
From January 1983 to December 1984, Ambassador Borg served as Deputy Representative of Malta to the United Nations Security Council. In 1992 he was appointed as Director of the United Nations, International Organisations and Commonwealth Division and in February 1994 the first Director of the Multilateral Affairs Department at the Ministry of Foreign Affairs. Ambassador Borg has represented Malta in several international conferences and meetings. He is the author of various publications and articles in peer-reviewed journals.