People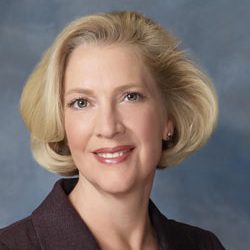 Melissa Hathaway
President, Hathaway Global Strategies and Lecturer, Introduction to Digital Policy and Diplomacy, New York
Ms Melissa Hathaway is a leading expert in cyberspace policy and cybersecurity.  She served in two US presidential administrations, spearheading the Cyberspace Policy Review for President Barack Obama and leading the Comprehensive National Cybersecurity Initiative (CNCI) for President George W. Bush. She is President of Hathaway Global Strategies LLC and she is also a Senior Advisor at Harvard Kennedy School's Belfer Center for Science and International Affairs, a Senior Fellow and member of the Board of Regents at Potomac Institute for Policy Studies, a Distinguished Fellow at the Centre for International Governance Innovation in Canada, and a non-resident Research Fellow at the Kosciuszko Institute in Poland. Having served on the board of directors for two public companies and three non-profit organisations, and as a strategic advisor to a number of public and private companies, Melissa brings a unique combination of policy and technical expertise, as well as board room experience to help others better understand the intersection of government policy, developing technological and industry trends, and economic drivers that impact acquisition and business development strategy in this field. She publishes regularly on cybersecurity matters affecting companies and countries. Most of her articles can be found here.
Related events
The conference \"Partnership for a secure cyberspace\" is organized by the OSCE Mission to Serbia, in partnership with the Ministry of Trade, Tourism and Telecommunications of Republic of Serbia, Microsoft, and the Di...
A training and discussion event, \'Beyond the national information security strategy – creating favourable cybersecurity posture in Serbia\', organised by the OSCE Mission to Serbia in partnership with DiploFoundati...