People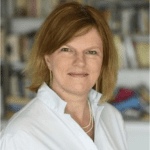 Maja Carrieri
Director, Governance Services, WMO
Maja Carrieri (née Drazenovic) has been the Director of Governance Services since January 2020. An efficient and consummate administrator, Ms Carrieri is most notable for her questioning of "business as usual" practices and thinking outside the box – essential skills in leading the newly created Governance Service Department through a period of change and in supporting the overall restructuring of the Secretariat.
Ms Carrieri has in-depth knowledge of the United Nations system and solid understanding of intergovernmental processes and diplomacy.  She is a staunch advocate for multilingualism, gender equality, inclusion and diversity.
She came to Geneva in 2002 to take up the post of Director of the WMO Language, Conference and Publishing Services Department, she took up her current position as the Director of Governance Services in January 2020. Prior to her arrival in Geneva, Ms Carrieri was in the Hague from 1994 to 2002, where she set up and managed the 160-strong team of Conference and Language Services at the International Criminal Tribunal for the Former Yugoslavia. From 1987 and 1994, prior to joining the United Nations system, Ms Carrieri built her career as a freelance conference interpreter and translator in Paris, becoming accredited as an official interpreter of the French Government, United Nations Office in Geneva and European institutions.
In 1987, Ms Carrieri left her home country, Croatia, after obtaining an Master of Arts (MA) in Romance languages from the University of Zagreb, to complete her postgraduate studies in conference interpreting at Sorbonne Nouvelle (ESIT) in Paris. She is an active member of various professional organizations, such as IAMLADP, United Nations Bodies Secretariat Group (UNGBS), JIAMCATT, in addition to being the WMO focal point for Multilingualism in the United Nations system and a staunch advocate for gender equality.