People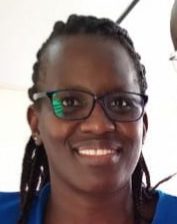 Judith Okite
Judith Ann Okite is the founder of the Association for Accessibility and Equality (AAFE), advocating better access for persons with disabilities both regarding physical infrastructure and online content.
She actively participates in the Internet Governance Forum (IGF) at the national, regional, continental, and global levels. Judith worked directly and indirectly with the four African regional forums: the East Africa IGF (EA-IGF), the Central Africa IGF (CA-IGF), the South Africa IGF (SA-IGF), and the West Africa IGF (WA-IGF).
She is a curator and an online tutor with Diplo where she teaches internet governance. She is also a faculty and administration member at the Kenya School of Internet Governance, and an active member of the Dynamic Coalition on Accessibility and Disability (DCAD), the Kenya ICT Action Network (KICTanet), the Internet Society (ISOC), and LinuxChix Africa.
Judith volunteers with several technical committees of the Kenya Bureau of Standards (KEBS): the 'Engineering, IT Service Management and IT Governance', the 'Assistive Products for Persons with Disabilities', and the 2021 ICT4Inclusion Challenge Africa. She is also a certified Linux network administrator.