Event description
UN Secretary-General António Guterres has launched a US$ 2 billion global humanitarian response plan for the most vulnerable. Numerous UN agencies and programmes have responded to COVID-19; one of the most prominent and visible for most around the world being the World Health Organization (WHO) and its press conferences. However, other UN entities are no less important as they focus on the impact of, and responses to, COVID-19 in their specific areas of work.
Join us on Tuesday, 5th May at 12:00 UTC (08:00 EDT | 14:00 CEST | 20:00 CST)
As this year marks the 75th anniversary of the UN, we explore the specific contributions of UN agencies and programmes in response to the global pandemic. On the one hand, we unpack how specific UN entities have reacted and are making contributions in the field. On the other, we take a critical look at what has been accomplished so far and the limits of what UN agencies can contribute.
More specifically, we explore the following questions in our WebDebate:
How are UN agencies and programmes responding to COVID-19?
What are the positive experiences so far, and what are the lessons learned?
What are the limits and challenges of the UN's response to COVID-19?
Registrations for this event are closed, but you can still join us through Facebook and YouTube live-streamings
Participants: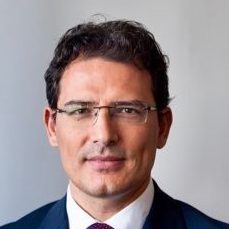 Mr Moez Chakchouk has served as UNESCO's assistant director-general for Communication and Information since May 2018; he is responsible for the organisation's programmes on fostering freedom of expression and building inclusive knowledge societies. From 2015 to 2018, Chakchouk was the chairman and CEO of the Tunisian Post, a leading institution for social and financial inclusion in Tunisia. In February 2011, after the Tunisian revolution, he was appointed chairman and CEO of ATI (former Tunisian Internet Agency), the leading Internet operator in Tunisia since 1996. In 2015, he served as a member of the Global Commission on Internet Governance. He obtained an MS in Telecommunications and a PhD in telecommunications and applied mathematics in 2009 from the Paris Descartes University, France.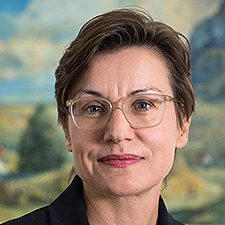 Ms Mirjana Spoljaric Egger is assistant secretary-general of the UN, assistant administrator of UNDP, and director of the UNDP Regional Bureau for Europe and the CIS. She was appointed to this position by the UN Secretary-General António Guterres in August 2018 and assumed her duties in October 2018. Spoljaric previously had many years of distinguished service with the Swiss Federal Department of Foreign Affairs. Most recently she served as ambassador, head of the UN and International Organisations Division, where she was instrumental in shaping coherent Swiss UN policies and priorities in support of the achievement of the 2030 Agenda, representing Switzerland in multilateral processes, and had responsibility for International Geneva and Switzerland's host country policy and representing Switzerland in the Geneva Group.
Moderator 
Dr Katharina Höne (Senior Researcher and Lecturer, DiploFoundation)
Join us on Tuesday, 5th May at 12:00 UTC (08:00 EDT | 14:00 CEST | 20:00 CST)
About our WebDebates
The WebDebates on the future of diplomacy are live streamed on the first Tuesday of every month. They are organised by Diplo within the framework of the International Forum on Diplomatic Training (IFDT). Learn more about our series of WebDebates.
If you form part of a dynamic circle of practitioners in your community, we encourage you to establish a diplomatic hub to follow the WebDebates and to facilitate discussions.
For more information, contact Diplo's Ms Mina Mudric.
Registrations for this event are closed, but you can still join us through live-streaming:
Facebook: https://www.facebook.com/DiploFoundation/posts/10157094272867724
YouTube: