Event description
The Geneva Internet Platform (GIP), an initiative of the Swiss authorities operated by Diplo Foundation, in partnership with the Internet Society is launching the GIP Digital Watch, an online observatory of digital policies.
Monday 28 September, 13:15 – 14.15 CET
WMO building, 7 bis Avenue de la Paix, Geneva (online participation available)
[Update] The GIP Digital Watch has been launched: visit https://dig.watch and browse through the online observatory of Internet governance and digital policy topics and processes. Latest updates, IG Barometer updates, events, resources, and other relevant information is available on each topic and process page.
[Update] Press release: Geneva Internet Platform and the Internet Society launch Digital Watch, an online resource for critical Internet governance issues
This initiative is part of the Geneva Internet Platform and the Internet Society's core missions to strengthen the Internet governance ecosystem by enabling stakeholders to be fully part of discussions that may affect them.
Internet governance can be a daunting environment to engage due to its decentralised nature and the number of actors and processes. The challenge is to provide a global space where people with limited resources can seek such information and become active stakeholders on issues they care about.
The GIP Digital Watch will provide a neutral resource for policy leaders and other actors to make better informed decisions and to navigate through the complex field of digital politics.
The GIP Digital Watch maintains a comprehensive summary of Internet developments and provides access to the latest research and data on Internet policy developments and processes. It serves as a one-stop shop for overviews of related issues and instruments, featuring both explanatory texts and live updates. It is based on a grassroots, bottom-up approach where a network of curators, including the involvement of ISOC chapters and members, will ensure a diversity of sources, especially at the local and regional level.
Speakers at the launch event will include Dr Jovan Kurbalija, Director of DiploFoundation and Head of GIP, who will introduce the new GIP Digital Watch, as well as Kathryn Brown, President and CEO of ISOC,Amb. Alexandre Fasel, Permanent Mission of Switzerland to the UN (tbc)
Light refreshments and sandwiches will be served from 12.45 till 13.15.
Registration is now closed.
More information at giplatform.org/digitalwatch
The Geneva Internet Platform (GIP) is an initiative of the Swiss authorities operated by DiploFoundation (Diplo). The GIP's core partners include the Federal Department of Foreign Affairs, the Federal Office for Communications of Switzerland, University of Geneva, DCAF, and ETH Board.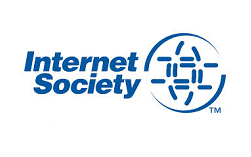 The Internet Society is a global, cause-based organization engaging in a wide spectrum of Internet issues, including policy, governance, technology, and development.