DiploNews – Issue 456 – 1 December 2022
Diplo and the Geneva Internet Platform at IGF 2022
Once again, Diplo and the Geneva Internet Platform (GIP) are actively engaged at the 2022 Internet Governance Forum (IGF), currently underway in Addis Ababa, Ethiopia.
As in previous years, the GIP Digital Watch observatory is providing just-in-time reporting and daily reports from the IGF.

Follow the GIP on

Twitter

and check out our

IGF 2022 page

for just-in-time reports.

Our experts are participating in a number of sessions. 

If you are attending IGF 2022, make sure to drop by our Diplo and GIP booth. 
Learn more about Diplo and the GIP at IGF 2022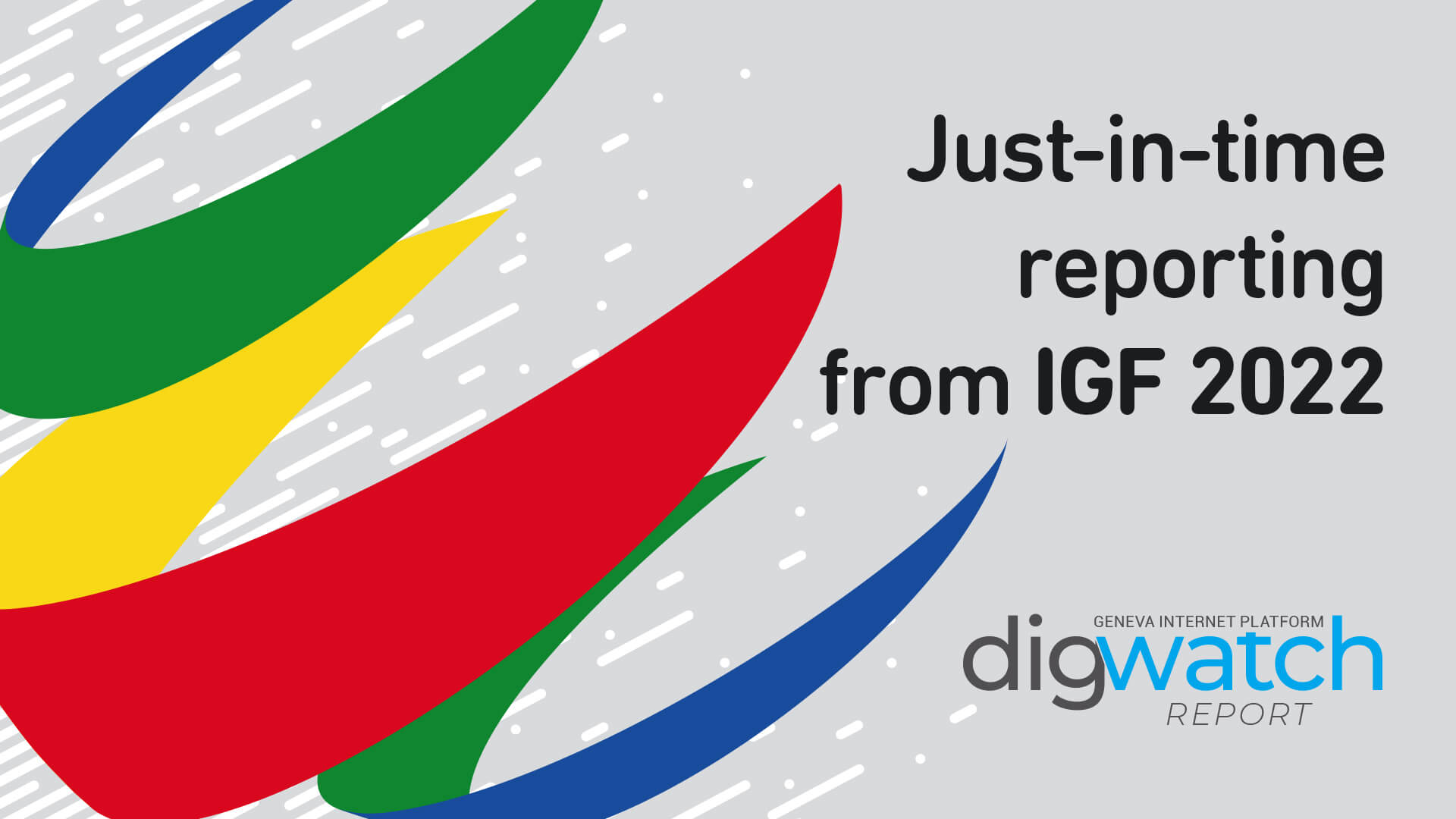 Summit on Digital Diplomacy and Governance: Follow-up
Now that the Summit on Digital Diplomacy and Governance is behind us, it is time to step back and reflect on this unique event. You will find key messages, reports, and recordings on our Summit page.
In the video below, journalist and international relations expert Richard Werly talks to Diplo's Founder and Director Jovan Kurbalija about the Summit and its main takeaways. Additionally, see what the media had to say about the Summit. Summit in the media.
Summit in a Minute videos
Watch what summit participants had to say about the event, and keep an eye out for more Summit in a Minute videos.
Upcoming study opportunities
⛄ Applications open! Winter 2023 online courses
Register now to reserve your place in our popular winter courses:
👉🏼 Application deadlines for certificates issued by Diplo: 16 January 2023
For further information and to apply, click the course titles above or visit Diplo's course catalogue.
◆ Need financial assistance? Scholarships are available.
Thanks to support from the government of Malta, partial scholarships are available for applicants from developing countries to attend upcoming Diplo online courses. These scholarships cover 30%–60% of course fees and can be applied to most 2023 online courses. Browse our course catalogue and contact us at admissions@diplomacy.edu for further information.
Blogs and publications
◆ Report: 'Stronger Digital Voices from Africa: Building African Digital Foreign Policy and Diplomacy'
Africa's participation in global digital policy must increase. In this transition, African countries have to navigate the geopolitical realities of our times.
This study provides a snapshot of Africa's digital diplomacy by examining the holistic representations of national and continental interests in the digital realm. In addition to the role of official diplomacy, this study also looks at the roles of tech developers, businesses, local communities, and others with the necessary skills and expertise to participate in international digital policy.
The study is available in English and French. Get your free copy of the report!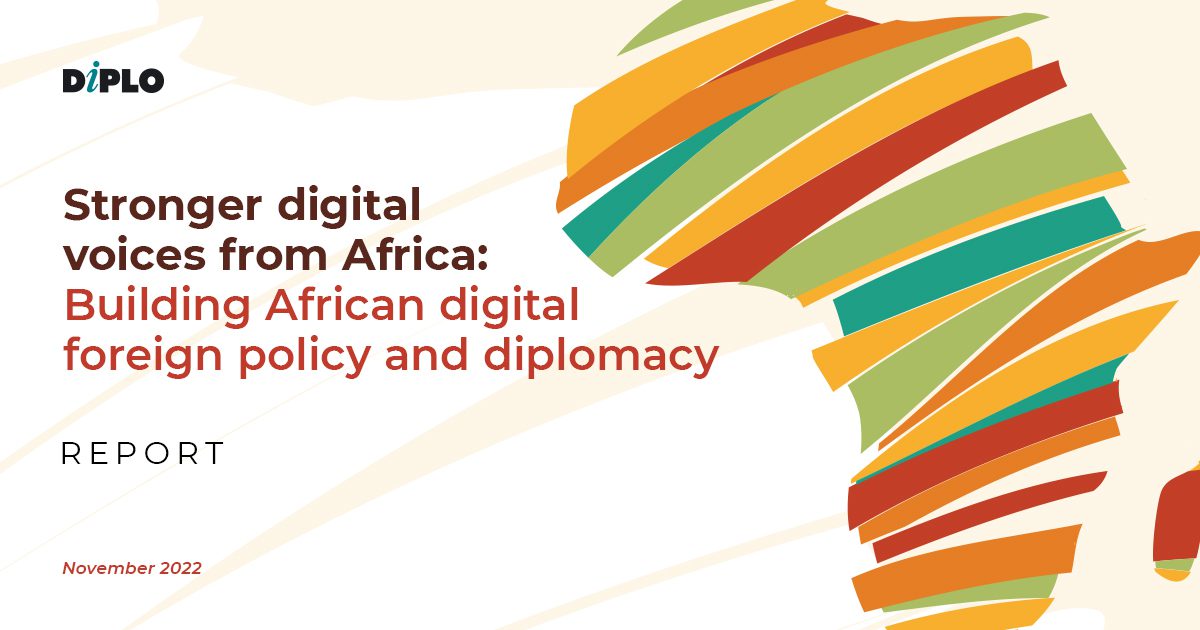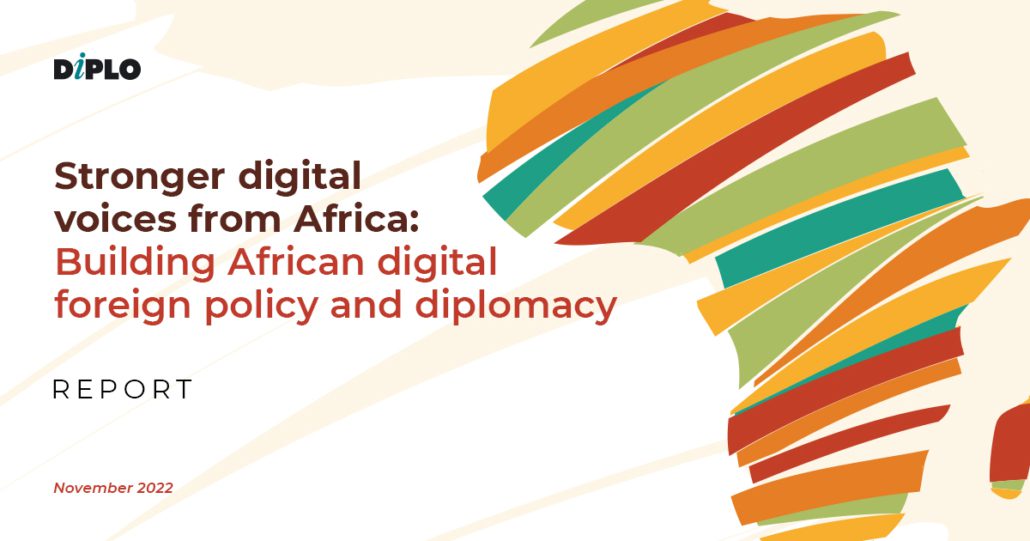 ◆ Podcast: Freedom of Expression Online (DigitalDots Talks #5)
In this episode, Special Rapporteur for Freedom of Opinion and Expression Irene Khan gives us an overview of the benefits and challenges of freedom of expression in the digital environment. 
How can we address the concerns of our modern society, such as cyberbullying and disinformation, without removing the enjoyment of freedom of expression?

Is regulation the way forward?

How can regulation have unintended consequences on freedom of expression? 
These are some of the questions discussed in this episode. Listen to DigitalDots Talks #5!
◆ Future of Digital Diplomacy (DiploTalks)
What does the future hold for digital diplomacy? And what are we to expect from the tech–human interplay in the near future?
As part of Diplo's 20th anniversary celebration, Diplo's Founder and Director Jovan Kurbalija sat down for a discussion with journalist Richard Werly. Watch the video below.
Subscribe to Diplo's News