DiploNews – Issue 445 – 15 June 2022
Upcoming study opportunities
❗ Don't miss out! Subscribe to Diplo's Courses Newsletter and stay informed about our upcoming courses, programmes, and workshops.
🐣 €400 early bird discount! Master/Postgraduate Diploma in Contemporary Diplomacy
Diplo is now accepting applications for the 2023 online Master/Postgraduate Diploma in Contemporary Diplomacy and the MA/PGD with a specialisation in internet governance, run in cooperation with the University of Malta Department of International Relations. The programme starts on 30 January 2023.
Apply by 1 August 2022 and benefit from our €400 early bird discount!

During 16 to 20 months of online study, the programmes guide working diplomats, international relations professionals, and internet policymakers through the theoretical and practical building blocks of diplomacy, with a focus on contemporary issues and challenges.
Scholarships covering 20%–50% of the Postgraduate Diploma fee are available for applicants from small and developing states.
For further information and to apply, please visit the MA/PGD in Contemporary Diplomacy web page.
🌞 Applications open! Diplo's 2022 summer online courses
Register to reserve your place in our popular summer courses:

Application deadlines for certificates issued by Diplo: 20 June 2022
We are happy to celebrate Diplo's 20th anniversary with an increased alumni discount of 20% on all courses until the end of 2022!
For further information and to apply, click the course titles above or visit Diplo's course catalogue.
Need financial assistance? Scholarships available!
Thanks to the support from the government of Malta, partial scholarships are available for applicants from developing countries to attend upcoming Diplo online courses. These scholarships cover 30%–60% of course fees and can be applied to most online courses in 2022. Browse our course catalogue and contact us at admissions@diplomacy.edu for further information.
⭐ #NEW! Nexus online course!
The Nexus online course covers the vital humanitarian–development–peace (HDP) nexus which aims to more effectively meet human needs, mitigate vulnerabilities, and achieve sustainable peace. Find out more!

⭐ #NEW! Data Governance in the Digital Economy online course!
The Data Governance in the Digital Economy online course helps students understand the complexity of data governance in a holistic manner by covering the technical, economic, legal, policy, and geopolitical aspects of this topic. Find out more!

Upcoming events
◆ Briefing #86: Internet governance in June 2022
June is shaping up to be another interesting month in digital policy. Join us on Tuesday, 28th June, at 12:00 UTC (14:00 CEST), as we provide an analysis of the most important internet governance and digital policy updates from around the world. Register now!
Blogs and publications
◆ The French diplomats strike: Continuity and change between Richelieu and Macron
To reform or not to reform the diplomatic service? As digitalisation is shaping diplomacy's new geopolitical environment, the reform of ministries of foreign affairs will take place in the interplay between continuity of core diplomatic functions, and changes in its methods. How will this interplay between continuity and change play out? Read the blog post by Dr Jovan Kurbalija!
◆ Digital Watch newsletters – Issue 70, June 2022
The 70th issue tackles a number of current issues: 
Are crypto markets in danger? 

What implications will the EU's NIS2 Directive have? 

What are the digital issues on the agendas of the G7 digital ministers, TTC, and the Quad?

What happened at WEF's Davos event? 

What are the upcoming events in Geneva and beyond? 
Find out the answers in our latest issue. Read the newsletter here!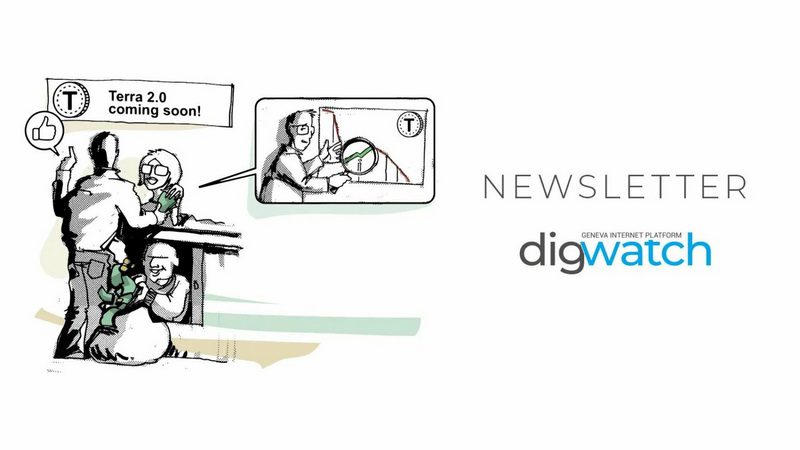 ◆ Podcast: Diplomacy, Light #001
The Diplomacy, Light podcast will take on some of the most complex diplomatic issues – past, present, and future – and present them with a touch of lightness. In our first episode, we discussed the interplay between diplomacy and technology with Dr Jovan Kurbalija. Watch on YouTube or Listen on Spotify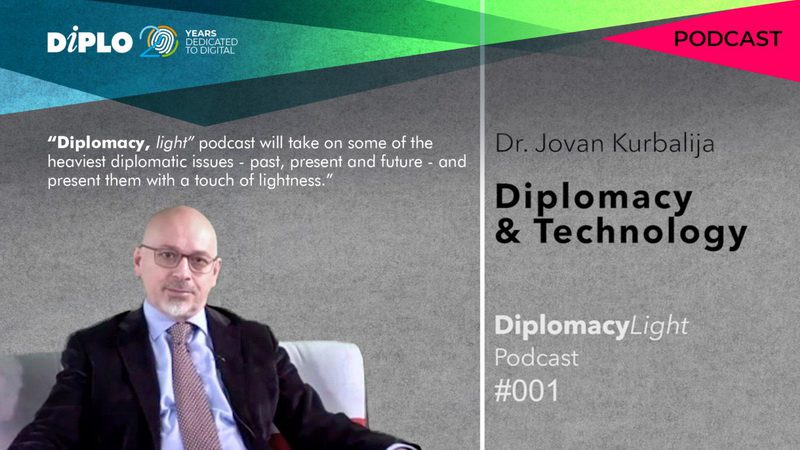 ◆ Press release: Malta and Switzerland, Diplo founders, elected to the UN Security Council
While Diplo is celebrating its 20th anniversary this year, Switzerland and Malta – the two countries that founded Diplo – have been elected to the UN Security Council.
At a time of major crisis in global affairs, Malta and Switzerland's strong support for multilateral and rule-based international systems will be an important contribution in navigating the turbulent waters of global diplomacy. Read the press release!
◆ ConfTech Digest: Developments in May 2022
Want to read the latest news from the world of online meetings? Subscribe to the ConfTech Digest monthly newsletter!  In this issue we covered:
Microsoft Teams: New features 

Zoom: Updates, including gesture recognition

Kumospace: Rooms and privacy

Whereby: Tagging people and the 'raised hand' option

GoBrunch: Review
Read the latest issue of ConfTech Digest!
◆ Digital Watch weekly newsletters
Your weekend reads are here! In our latest Digital Watch weekly newsletters, our experts analyse a number of digital policy issues from across the globe. Curious to know more? Read the latest issues: Issue 88 | Issue 89.
Interested in our newsletters? Subscribe and don't miss any of them!
Diplo team at external events
◆ Digitalization and E-Commerce: New prospects for tackling inequality? (IISD Trade and Sustainability Hub) (15 June)
This round table at the International Institute for Sustainable Development (IISD) Trade and Sustainability Hub will explore how the digital divide leads to digital inequalities and impacts e-commerce development and governance. It will also examine how the digital divide is addressed in recent trade agreements and the World Trade Organization (WTO) negotiations: Do they go far enough to promote inclusive e-commerce? And what more can be done?
Diplo's Head of Digital Commerce and Internet Policy Marília Maciel will participate in this session, which will be held on Wednesday, 15th June, 13:00–14:00 CEST. Learn more and register!
Subscribe to Diplo's News