Webinar digest – Online freedom of speech: the battle continues
Published on 03 October 2012
Updated on 07 September 2022
The Internet has expanded the ability for online users to communicate, participate, engage, and share. Despite rapid technological advances, users continue to experience censorship, infringements on their freedom of speech, surveillance, Internet disconnections, and other limitations.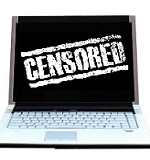 Walid Al-Saqaf, a university scholar and activist from Yemen, was the host of our September Internet governance webinar, dedicated to online freedom of speech. With the help of an excellent presentation prepared by our special host for webinar participants, Mr Al-Saqaf discussed many issues related to this controversial topic, including:
The different types of censorship, including technical methods aimed at hiding online content, and non-technical methods aimed at deterring those producing or sharing the content in question.
The degree and extent of censorship across the five continents, and the reasons for censoring content.
The legal basis for online freedom of speech, including the very recent UN Human Rights Council's resolution which declared that 'the same rights that people have offline must also be protected online', and the fact that this resolution is non-binding and can be interpreted differently.
The element of online anonymity, and the various circumvention tools, and how commercial companies are reacting to requests for removal of content and handing over of consumer data.
The role of Internet governance in issues related to online freedom of speech
During the webinar, Mr Al-Saqaf also discussed questions and comments raised by the participants, including: whether the involvement of the UN is beneficial or detrimental to the overall development of online freedom of expression protection, since countries tend to hide behind vaguely-drafted non-binding resolutions, and whether governments can be stopped from interpreting 'national interest' to their own advantage, resulting in an abuse of the individual's freedom of speech.
Play or download an audio and video recording of the webinar:
To view/download Mr Al-Saqaf's presentation, click here.
To receive news and announcements on our IG webinars, subscribe to our IG webinars group here.
Subscribe to Diplo's Blog