Digital economy in Africa: Continental and regional policies and initiatives
One significant policy development within Africa is the agreement on the African Continental Free Trade Area, expected to unleash the potential of a large single digital market. Goals related to promoting the growth of the digital economy can also be found in other continental policies and initiatives – such as the AU's Digital Transformation Strategy and the Pan-African Payments and Settlement System. The RECs too have various policies and initiatives related to e-commerce and trade, including in the form of model laws aimed at harmonising national policies.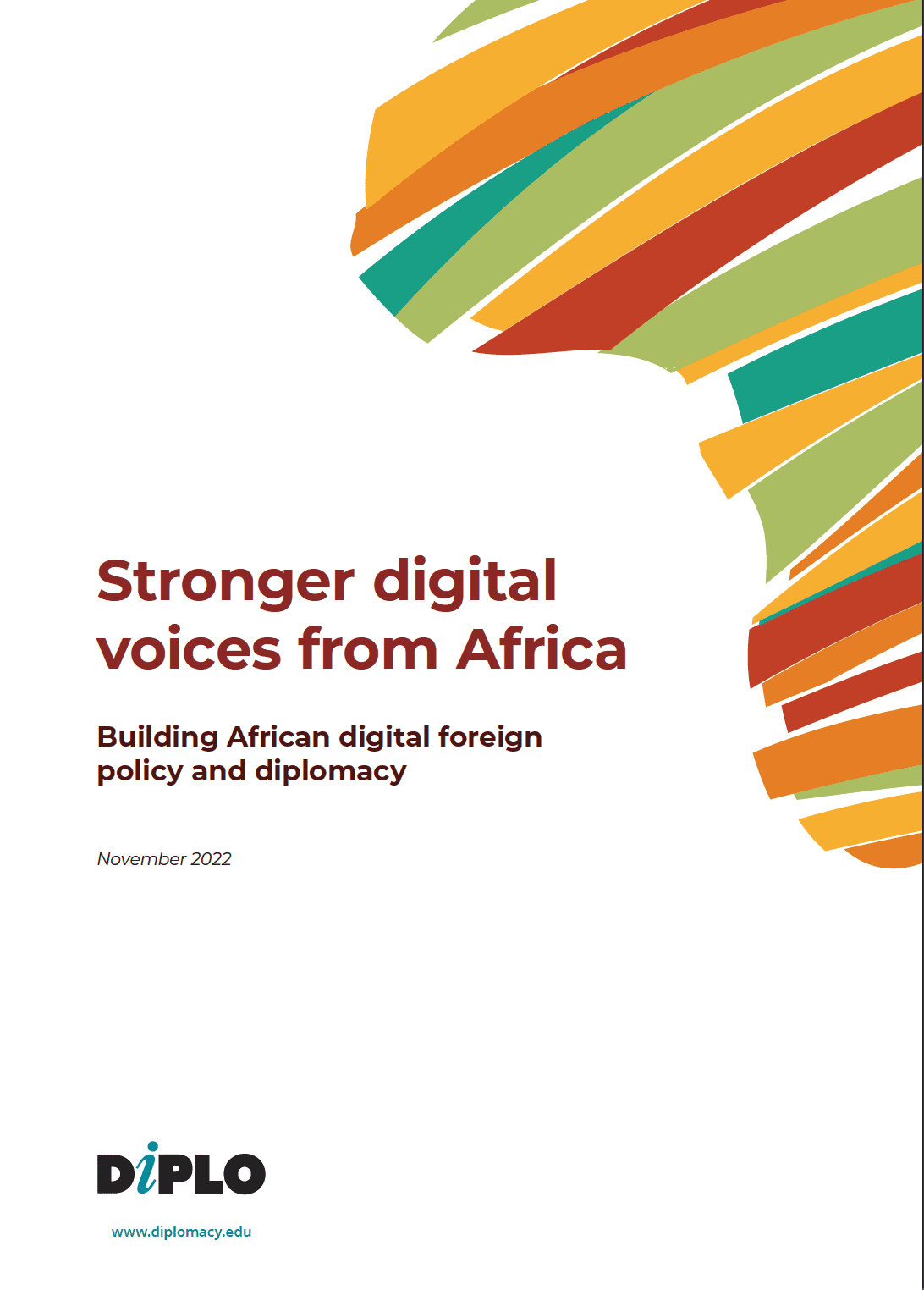 African Continental Free Trade Area
The recognition of the importance of e-commerce for national and regional development in Africa has been present in political documents for some years, but there was a lack of regional pan-African vision for e-commerce and for the development of the digital economy. This is starting to change with the approval of the African Continental Free Trade Area (AfCFTA).
The agreement was signed in March 2018 and entered into force on 30 May 2019 after attaining the threshold ratification of 24 countries. As at May 2022, 54 African Union (AU) members have signed the AfCTA agreement and 43 have both signed and deposited their instruments of AfCFTA ratification with the AU Commission Chairperson (Figure 44).
Figure 44. Countries that have ratified or signed AfCFTA.1Based on TRALAC Trade Law Centre. (2022). African Continental Free Trade Area (AfCFTA) legal texts and policy documents. Figure redrawn.
Overall, AfCFTA can be seen as a diplomatic success given the ambitious goals for free trade and the diversity of member states. The agreement raises hopes to 'unleash the potential of a large single market'2African Development Bank Group. (2021). African Economic Outlook 2021. of 1.3 billion people. Key AfCFTA provisions include removing 90% of tariffs of goods, progressive trade liberalisation in services, and addressing other non-tariff barriers. In this way AfCFTA seeks to address three areas of obstacles to increased intra-African trade: 
Low complementarity of regional trade due to low economic diversification and weak productive capacities.
Tariff-related trade costs associated with the slow implementation of the tariff liberalisation schedules underpinning free trade agreements.
High non-tariff trade costs that hamper both the movement of goods and services and the competitiveness of firms in Africa.3United Nations Conference on Trade and Development [UNCTAD]. (2021). Reaping the potential benefits of the African Continental Free Trade Area for inclusive growth.
AfCFTA sees the regional economic communities' (RECs') free trade areas as its building blocks. Rather than replacing regional integration, the treaty builds on the existing structure of the RECs. Therefore, in a first step, AfCFTA is likely to increase trade between regions. As mentioned previously, there is considerable diversity among the RECs. Differences in regional integration and, for example, levels of trade liberalisation between various RECs will complicate agreeing on further details under AfCFTA. Overlapping memberships will add further challenges. Smaller countries are also concerned about the potential dominance of economic powerhouses such as Côte d'Ivoire, Kenya, Senegal, and South Africa.4Schmieg, E. (2020). The African Continental Free Trade Area. SWP Comment. 
AfCFTA offers great potential, but a lot of work needs to be done before the free trade area can become a reality. Much will depend on how further negotiations are progressing and how provisions will be implemented.
Further considerations in the context of digital foreign policy include:
Digitalisation will play an important part in the success of AfCFTA and enable businesses to truly benefit from increased integration. The uneven rates of digital development across the continent will, however, be a challenge. Increasing digital infrastructure developments across regions will be an important factor in AfCFTA's success.
As part of AfCFTA Phase III an e-commerce protocol is being negotiated. This offers the chance for Africa to increase its share in global e-commerce by 'expan[ding] market space for e-commerce players on the continent through coordinating initiatives and rules (data protection, payment integration, trust, etc.).'5Gillwald, A. (2020). Readiness for the Digital Economy in Africa? UNCTAD Intergovernmental Group of Experts on E-commerce and the Digital Economy (IGE) 2020.
Overall, AfCFTA will be important for harmonising intra-African trade. It might also contribute to, or even necessitate, the development of an African position regarding e-commerce and trade in digital services, thus supporting future bilateral and multilateral negotiations in this area.6Abimbola, O., Aggad, F., & Ndzendze, B. (2021, September 23) What is Africa's Digital Agenda? APRI Policy Brief.
Other continental and regional initiatives
Over the years, the RECs have worked on various policies and initiatives related to e-commerce and trade. The Common Market for Eastern and Southern Africa (COMESA), for instance, which approaches digitalisation from a trade perspective, has created frameworks related to ease of doing business, digital trade, and harmonisation of regulations. In 2020, it adopted a model law on electronic transactions and guide to enactment. In 2017, COMESA launched a plan for a digital free trade area. While it has not been adopted, aspects of it, for example e-commerce, have been integrated by member states in their regulatory frameworks. COMESA's 2020 annual report recognises the urgency to 'complete the regulatory (e-commerce) agenda for digital transition'.7Common Market for Eastern and Southern Africa [COMESA]. (2020) Annual Report.
The Economic Community of West African States (ECOWAS) has an Act on Electronic Transactions (2010), aimed at establishing a harmonised framework for the regulation of electronic transactions within the region.8Economic Community of West African States [ECOWAS]. (2010) Supplementary Act A/SA.2/01/10 on Electronic Transactions within ECOWAS. In addition to its Model Law on Electronic Transactions and Electronic Commerce, the Southern African Development Community (SADC) also approved a regional e-commerce strategic framework as early as 2012, with the goal of promoting an enabling legal and regulatory environment for e-commerce, facilitating intra-regional e-trade, and strengthening e-commerce infrastructures at the national and regional level.9United Nations Economic Commission for Africa [UN ECA]. (2012). SADC eCommerce Strategy approved by ICT ministers. 
The East African Community (EAC) announced a similar strategy in 2021 focused on improving overall conditions for cross-border e-commerce in the region.10EAC Germany. (2021). Regional EAC e-Commerce Strategy set to be implemented in 2022. In ECOWAS, an e-commerce strategy is currently under development.11United Nations Conference on Trade and Development [UNCTAD]. (n.d.). Regional e-commerce strategy development for the Economic Community of West African States. In May 2022, a meeting took place with the goal to kick off the strategy formulation process, with the participation of representatives of the ECOWAS Commission and two national focal points from each ECOWAS member states, representing trade and ICT ministries.12United Nations Conference on Trade and Development [UNCTAD]. (2022). Third Regional Meeting on the Development of an ECOWAS E-commerce Strategy. 
Within the AU, an e-commerce strategy is to be developed by the AUC, as requested by the AU Executive Council in February 2022.13African Union Executive Council. (2022). Decision 1144 (XL) on the reports of the specialized technical committees (STCs) and other ministerial meetings. 
Monitoring and ensuring competition in digital markets is also becoming a topic for regional cooperation. In February 2022, competition authorities in Egypt, Kenya, Mauritius, Nigeria, and South Africa launched the Africa Heads of Competition Dialogue as a framework for cooperation on issues such as ensuring fair regulation and enforcement, researching barriers to competition, and assessing mergers and acquisitions in digital markets.14Africa Heads of Competition Dialogue. (2022). Joint Statement of the Heads of Competition Authorities Dialogue on Regulation of Digital Markets.
When it comes to e-money and other digital financial services (DFS), the AU's Digital Transformation Strategy calls for the creation of a conducive environment for the development and uptake of such services. Measures in this regard would include harmonising relevant rules across member states, deploying national and regional interoperability projects for e-money and other DFS solutions, fostering greater competitiveness, and encouraging the creation of a single African payments area to bolster cross-border trade and investments.
Across the continent, the African Digital Financial Inclusion Facility (ADFI) works to accelerate financial inclusion through investments in and support for (a) national and regional DFS-related infrastructures; (b) regulatory frameworks and policies that foster innovation and inclusion; (c) sustainable digital products and innovations; and (d) awareness raising and skills development across the digital finance ecosystem. AFDI is an initiative of the African Development Bank in partnership with the Bill & Melinda Gates Foundation, the French Development Agency, the Ministry of the Economy and Finance of France, and the Ministry of Finance of Luxembourg.15African Digital Financial Inclusion Facility [ADFI]. (n.d.). AFDI overview.
At the regional level, the Central African Economic and Monetary Community's (CEMAC's) BEAC16CEMAC is made up of Gabon, Cameroon, Central African Republic, Chad, Republic of the Congo, and Equatorial Guinea. introduced a set of regulations on mobile money interoperability in April 2020.17Atabong, A.B. (2020, April 21). Central African cements mobile money interoperability. ITWeb. In 2022, BEAC's Banking Commission issued an official statement that cryptocurrency use should be restricted in the CEMAC region.18Zimwara, T. (2022, May 15). Report: Central African banking regulator says crypto ban still effective. Bitcoin.com.
One of the main challenges to cross-border trade across Africa has been related to the absence of mechanisms to ensure cost-effective and straightforward cross-border payment systems. Several initiatives have been put in place in recent years to address such challenges. RECs have worked on regional payment systems such as the COMESA Regional Payment and Settlement System, the East African Payments Systems, and the SADC Integrated Regional Electronic Settlement System.19United Nations Conference on Trade and Development [UNCTAD]. (2022). Economic development in Africa report 2022: Rethinking the foundations of export diversification in Africa: The catalytic role of business and financial services. At the continental level, the Pan-African Payments and Settlement System (PAPSS) – an initiative spearheaded by the African Export-Import Bank (Afreximbank) and supported by the AU – is expected to facilitate the efficient and secure flow of money across African borders and contribute to financial integration across the regions, in conjunction with the implementation of AfCFTA.20Pan-African Payments and Settlement System [PAPSS]. (n.d.). About PAPSS. In February 2022, the AU Assembly directed the AfCFTA Secretariat and the Afreximbank, in consultation with member states and central bank governors, to 'deploy the system to cover the entire continent and finalise the regulatory frameworks'.21African Union Assembly of Heads of State and Government. (2022). Decision 831(XXXV) on the African Continental Free Trade Area (AfCFTA).

Go back to 'Stronger digital voices from Africa: Building African digital foreign policy and diplomacy'