RightOn – The Wednesday Web Chat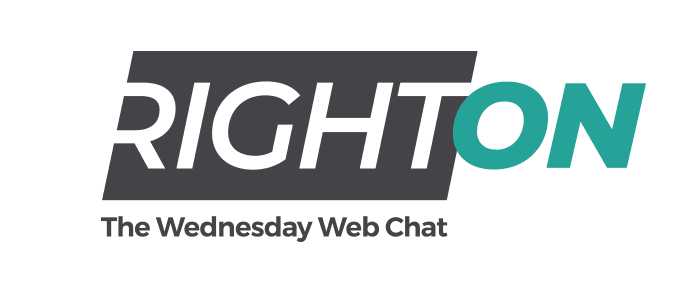 RightOn – The Wednesday Web Chat emerged amid the COVID-19 outbreak as an initiative of a consortium of partners, including the Permanent Missions of Denmark, the Netherlands, and Norway, the Geneva Academy of International Humanitarian Law and Human Rights and the Geneva Human Rights Platform (GHRP), the Essex Human Rights Centre, Universal Rights Group (URG), DiploFoundation and the Geneva Internet Platform (GIP), to maintain discussions on human rights issues in a timely fashion.
Gathering experts from international organisations, the private sector, academia, and the civil society, the first series of webinars tackled, in light of the global pandemic, topics ranging from online hate speech and contact tracing to rights of older persons, refugees and internally displaced persons.
To learn more about the project, please consult: https://righton.dig.watch/
RightOn episodes
RightOn #14: Our Future, Our Voice: Placing children and their rights at the centre of the drive towards a better, greener world
RightOn #13: Human rights and the precarious condition of electoral democracy
RightOn #12: SDGs and Human Rights: Leading the way to COVID-19 response and recovery
RightOn #11: Communicating human rights: How to win the global 'battle of ideas'
RightOn #10: Business, the economy, and livelihoods in a COVID-19 world
RightOn #9: Access to Information and the safety journalists in times of crisis
RightOn #8: Protecting the rights of older persons during the COVID-19 pandemic
RightOn #7: How to prevent COVID-19 becoming a humanitarian disaster
RightOn #6: From crisis to opportunity: How to build back better?
RightOn #5: Contact tracing and challenges to privacy
RightOn #4: COVID-19 and women: the gendered impact of the crisis
RightOn #3 Democracy and rule of law in crisis?
RightOn #2: Inequality and discrimination during COVID-19
RightOn #1: Fighting online hate speech and fake news in a global crisis
RightOn #1–#10 report
The RightOn Review provides an overview of the first 10 web chats and shares a rich collection of visuals materials including animated GIFs and videos developed to communicate human rights in this new era. Please click on the publication below to enter full screen mode.