Nominees for the 3rd Geneva Engage Awards
New! 
Background
The work done by the United Nations, international organisations, non-governmental organisations, and other institutions in Geneva has a global impact. It is therefore important to broaden the understanding of the work carried out in International Geneva, and to better connect with the communities worldwide that are affected by the policy discussions that take place there. Digital technology brings new opportunities to make the bridge that connects the two.

The Geneva Engage Awards are handed out each year to the international organisations, non-governmental organisations, non-profits, and permanent missions that have been the most effective in their social media outreach and engagement. The selection for the award is based on DiploFoundation's analysis of the innovative and effective use of social media in 2017.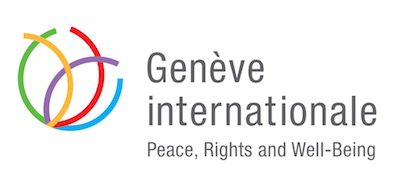 With the support of the Canton of Geneva, the 3rd Annual Geneva Engage Award ceremony will be held on Monday, 11th December, from 15:00-17:00, in Auditorium de Mello, WMO building, 2nd floor (Av. de la Paix 7bis, 1202 Geneva). It will be followed by a reception.
Programme
15:00-15:10: Opening remarks
Dr Jovan Kurbalija, Director of DiploFoundation and Head of the Geneva Internet Platform
Mr Olivier Coutau, Delegate for International Geneva, Republic and State of Geneva

15:10-16:10: Engaging International Geneva and beyond: 
Philippe Marc Stoll, deputy head of Public Communication, ICRC


Using social media to engage people affected by crisis

Madeleine Evans, communication & events manager, Geneva Peacebuilding Platform


Converging International Geneva around a social media campaign

David Breed, series editor, Digital GVA, Global Geneva Magazine


Measuring the quality and quantity of social media networks

Afsar, Syed Mohammad, senior technical specialist and head of Communication, Training and Partnerships at Gender, Equality and Diversity & ILOAIDS Branch, WORKQUALITY Department, ILO


Promoting the development agenda through social media


 
16:10-16:50: Geneva Engage Awards ceremony:
Presentation of the methodology
Announcement of the winners
Presentation of the winners
 
16:50-17:00: Closing of the event
 
17:00-18:30: Reception
Nominees
…and the nominees are (in alphabetical order):
International organisations:
European Broadcasting Union
International Air Transport Association
International Trade Centre
United Nations High Commissioner for Human Rights
United Nations Office at Geneva
World Health Organization
NGOs and non-profits:
Aga Khan Development Network
Global Alliance For Vaccines and Immunizations
International Campaign to Abolish Nuclear Weapons
International Lesbian, Gay, Bisexual, Trans and Intersex Association
World Economic Forum
World Wide Fund for Nature
Permanent missions to the United Nations in Geneva:
Azerbaijan
European Union
France
Israel
Sweden
The Netherlands
Contact
For more information, get in touch with Barbara Rosen Jacobson at barbarar@diplomacy.edu.