People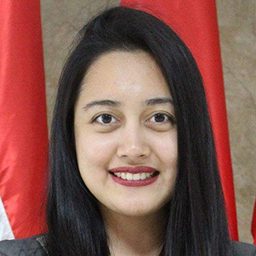 Stacy Danika Alcantara-Garcia
Foreign Service Officer
Stacy Danika Alcantara-Garcia is a diplomat with the Philippine Department of Foreign Affairs where she primarily focuses on public diplomacy and consular affairs on both foreign and home office assignments.
She served as a public diplomacy officer during her latest tour of duty as the third secretary and vice consul at the Philippine Embassy in London. Prior to that, she handled the Public and Media Affairs Division of the Department of Foreign Affairs Office of Public Diplomacy, where she also led the implementation of the Department's digital diplomacy strategy.
Stacy brings together her experiences from the media and private sector in her work as a public diplomacy practitioner. She is a guest lecturer and speaker at different organisations and institutions on journalism, public diplomacy, and cultural diplomacy.