People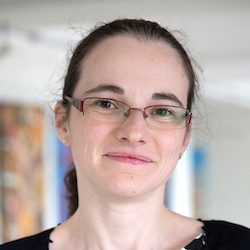 Sorina Teleanu
Director of Knowledge, Diplo
Sorina has worked in the internet and digital policy field for almost 15 years in roles including policymaking, research, capacity development, and stakeholder engagement. Before joining Diplo, she worked as an advisor in the Parliament of Romania, dealing with ICT-related legislation and policies.
Between 2011 and 2016, Sorina served as the alternate representative of the Romanian Government to ICANN's Governmental Advisory Committee. She was also the Chair of the Executive Committee of the South Eastern European Dialogue on Internet Governance (SEEDIG) and a member of the UN Secretary-General's Multistakeholder Advisory Group for the Internet Governance Forum (IGF). Sorina also worked as a fellow and consultant at the IGF Secretariat. Her educational background is in international relations and European studies, having received a bachelor's and a master's degree from the Lucian Blaga University in Sibiu, Romania.
Diplo: Effective and inclusive diplomacy
Diplo is a non-profit foundation established by the governments of Malta and Switzerland. Diplo works to increase the role of small and developing states, and to improve global governance and international policy development.
Want to stay up to date?
Subscribe to more Diplo and Geneva Internet Platform newsletters!