People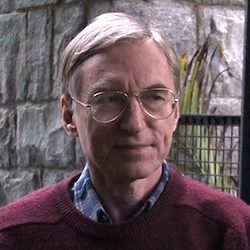 Richard Hill
Dr Richard Hill is currently involved in discussions on Internet governance at both the national levels (Switzerland) and the international level. He has published articles on Internet governance, made presentations at academic conferences, submitted papers to intergovernmental organisations, and participated in multi-stakeholder discussions. He is an active domain name arbitrator. Prior to his current activities, Richard was the Secretary for the ITU-T Study Groups dealing with numbering and tariffing issues, network operations, and economic and policy issues; he was the Secretary for the preparatory process for the 2012 World Conference on International Telecommunications and headed the secretariat team dealing with substantive issues at the Conference.  He has facilitated numerous complex international negotiations regarding sensitive policy matters, including Internet governance.
Richard has a long professional background in Information Technology (IT) and Telecommunications.  He was Department Head, IT Infrastructure Delivery and Support, at Orange Communications (a GSM operator), responsible for delivering and maintaining the real-time, fail-safe computing infrastructure for the company to support over 300 online agents and related applications such as billing. He previously was the IT Manager at the University of Geneva.
Before that, he worked at Hewlett-Packard's European Headquarters in Geneva, Switzerland, in IT and Telecommunications.  He was the Western European Rapporteur for EDIFACT, responsible for the organisation of the EDI standardisation efforts in Europe. Prior to joining HP, he worked as a Research Statistician for the A.C. Nielsen company in Europe, a large marketing research company, and as a systems designer and consultant for a small software company specialising Boston, Massachusetts that specialised in applications for managing financial portfolios. Prior to that, Richard worked in software development for MIT and NBER.
Richard holds a PhD in Statistics from Harvard University and a BS in Mathematics from MIT. Prior to his studies in the USA, he obtained the Maturita' from the Liceo Scientifico A. Righi in Rome, Italy.