People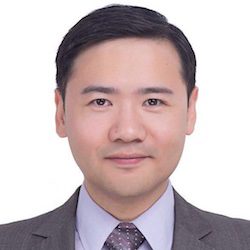 Quan Zhao
Trade Policy Advisor, Office of the Chief Economist, International Trade Center
Mr Quan Zhao is trade policy advisor in the Office of the Chief Economist, International Trade Centre (ITC). His main portfolio at the ITC includes policy research and project management in the areas of trade in services, e-commerce, digital economy and cross-border investment; he also advises the management on G20 matters.
Prior to joining the ITC, Zhao served as a trade negotiator and diplomat at the Permanent Mission of China to the World Trade Organization (2009-2014) and the Ministry of Commerce of China (2003-2009). He has served as the Chair for WTO's Committee on Trade in Financial Services, and as the lead services negotiator in China-Peru, China-Costa Rica and China-Pakistan FTAs. Zhao holds a master's degree in international law and economics from the World Trade Institute at the University of Bern.
Related events
Event date: 11 November 2021, 14:00–15:00 CET  Almost every policy discussion on e-commerce makes a reference to the need for capacity building. With varying degrees of strength, trade agreements often include pro...